Association News: AAMA webinar on new Window Product Category Rule open to industry
Posted on February 26th, 2016 by Heather West
The American Architectural Manufacturers Association (AAMA) will hold a webinar open to the industry to discuss the new Window Product Category Rule, pertaining to windows, skylights, curtain wall and storefront. The informative webinar is scheduled for an hour beginning at 11:30 a.m. EDT on Tues., March 15.

AAMA participated in a nearly four-year industry collaboration which resulted in publication of the Window Product Category Rule (PCR) on Sept. 10, 2015. This milestone provides manufacturers with the base document needed for them to develop their own Environmental Product Declarations (EPDs). The March webcast will cover the use of the new PCR, what went into creating it and how it is used to create EPDs.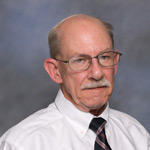 "We are proud of the hard work that went into the creation of this new product category rule," says Dean Lewis, AAMA Technical Manager, Training & Education. "This webinar is a great opportunity to get first-hand information on what it means for those with interests in these product areas, and to get answers to their questions."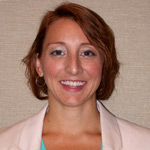 Jenelle Sams, Sustainability Analyst at Kawneer Company, Inc., organized the session's presentation and serves as primary subject matter expert for the webcast. She, along with Mark Silverberg, President of Technoform and Co-Chair of AAMA's Sustainability Steering Committee, and Ray Garries, representing AAMA's Residential Products Group and an active member of the team that developed the PCR, will be available to answer questions "live" following the presentation.

Unlike most AAMA webinars, which are for members-only, this session is available to anyone in the industry with an interest in the transparency requirements attached to green and sustainability efforts.
###
---
Filed under: Events, FGIA, Products
---
Story Resources
Portrait: Dean Lewis
Portrait: Janell Sams
Word document
Request high res photographs for publication