Association News: Sustainability speaker at AAMA Summer Conference leads conversation on EPDs and PCRs
Posted on June 15th, 2016 by Heather West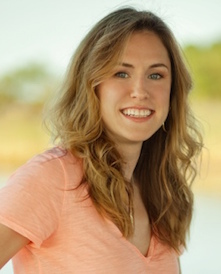 During the American Architectural Manufacturers Association (AAMA) 2016 Summer Conference, participants learned about sustainability market drivers, environmental product declarations (EPDs) and more during a presentation by industry specialist, Anna Nicholson. Nicholson is UL's EPD product manager, and works to develop strategic partnerships and programs that drive business value from the use of environmental life cycle information as the basis of decision making.
Nicholson cited a 2015 Claiming Green study, which found that 70 percent of consumers are consciously searching for greener products. Additionally, it found that the global green building market grew in 2013 to $260 billion, including 20 percent of all new U.S. real estate construction.
"The FTC has started cracking down on unsubstantiated claims," said Nicholson. "EPDs provide a way for us to have scientific backing for claims."
In turn, Product Category Rules (PCRs) are the standards on which EPDs are based. These allow manufacturers to develop EPDs using the same set of rules. An EPD transparently documents how a product affects the environment, throughout its life cycle.
"EPDs are useful because they're objective, since verified by a third party," said Nicholson. "They're credible, neutral and instructive."
Nicholson added that there's benefit to a company in an EPD, as well.
"You can't manage what you're not measuring," she said. "You can use sustainability as a risk management or mitigation tool."
One challenge facing PCR development efforts in North America is that they have been fragmented, Nicholson said, partly due to lack of consistency in documentation.
"There's also a lack of transparency behind issues driving variability between EPDs and a lack of streamlined processes," said Nicholson.
To this end, UL and the U.S. Green Building Council have drafted a PCR document titled, "Bringing Consistency and Increased Transparency to EPDs."
###
---
Filed under: Events, FGIA, Products
---
Story Resources
Portrait: Anna Nicholson
Word document
Request high res photographs for publication