Client News: EXTECH expands its translucent wall system product line adding LIGHTWALL 3450 Series
Posted on October 5th, 2021 by Heather West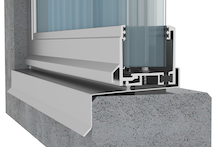 Pittsburgh (Oct. 2021) – EXTECH/Exterior Technologies, Inc. (EXTECH) introduces its new LIGHTWALL® 3450 Series interlocking polycarbonate translucent wall system. Accommodating 50mm glazing panels, the new 3450 Series expands the LIGHTWALL offering to four standard products plus customizable options. EXTECH's family of translucent wall systems support the aesthetic, performance and sustainability goals of commercial, institutional and industrial building designs.
Lightweight, easy to install and backed with a 10-year warranty, EXTECH's LIGHTWALL system helps save time for construction teams facing condensed schedules, and helps save energy and maintenance costs for building owners seeking comfort and longevity.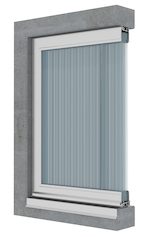 "LIGHTWALL 3450 builds upon the success of our most popular wall systems to offer a beautiful, durable and economical solution for building envelopes," said Jim Leslie, general manager of EXTECH. "We are able to achieve some of the highest performance numbers in the industry due to the aluminum framing system's advanced design."
He continued, "Our LIGHTWALL 3450 does not require framing members within the field of the glazing, which allows for a clean, modern architectural aesthetic. These wall system can extend up to 54 feet long and eliminate leak-prone horizontal joints."
LIGHTWALL 3450 meets demanding performance specifications, including high wind loads, impact resistance, fire rating, air infiltration, water penetration, thermal (0.19 U-Factor) and structural performance. These attributes support energy efficiency and sustainability goals, such as the U.S. Green Building Council's LEED® rating systems.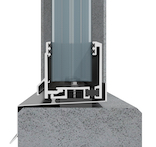 The diffusing characteristics of the LIGHTWALL 3450 wall system's cellular polycarbonate glazing provides energy-efficient daylighting, lowers dependence on electric lighting and reduces solar heat gain to keep people comfortable within the building envelope. Viewed from the exterior, these diffusing characteristics also reduce light pollution emanating from the building.
Further supporting projects' environmental goals, LIGHTWALL 3450 uses highly insulating, 100% recyclable, 50 mm structural cellular polycarbonate glazing and 38.95% recycled aluminum framing. "Because it is a dry-glazed system, VOC emissions also are reduced," noted Leslie. The wall system's aluminum framing can be thermally improved and finished in a durable anodize, baked enamel or high-performance PVDF fluoropolymer coatings. After its useful life as part of the wall system, the metal is 100% recyclable.
EXTECH engineers and manufactures all of its daylighting products at its facility in Pittsburgh to ensure performance as specified.
"As part of our shop drawing and fabrication process, we ensure a weather-tight building envelope by pre-fabricating all the corner miters and sloped head/sill/jamb conditions to exact angles before shipping to the job site. This is a quality control measure to guarantee each piece fits precisely without the need for field measuring and cutting," explained Leslie. "This substantially accelerates the installation process for construction teams and provides greater peace-of-mind for building owners."
To order a sample and learn about EXTECH's LIGHTWALL 3450, please visit the product webpage.
EXTECH/Exterior Technologies, Inc.'s mission is to improve lives through innovation in daylighting systems, natural ventilation and other unique building envelope systems. Redefining the intersection between the natural and built environments, EXTECH manufactures and designs wall, window, skylight, canopy and custom façade systems.
Learn more by calling 800-500-8083, emailing info@extechinc.com or visiting https://extechinc.com.
###
---
Filed under: Products
---
Story Resources
Image 1: EXTECH's LIGHTWALL® 3450 Series
Image 2: EXTECH's LIGHTWALL® 3450 Series
Image 3: EXTECH's LIGHTWALL® 3450 Series
Word document
Zipped folder with three images, Word document
Request high res photographs for publication