Association News: FGIA offers hurricane resources, FAQs as season begins
Posted on June 15th, 2020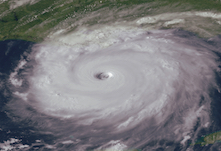 Hurricane season officially begins June 1 each year. To help those in the industry both prepare and share relevant information with consumers, the Fenestration and Glazing Industry Alliance (FGIA) has prepared a series of hurricane-related resources. These include a frequently asked questions section about hurricane protection, a white paper on storm-driven rain and several FGIA technical documents.
Hurricane Protection FAQs
A section of the FGIA website has been created to focus on frequently asked questions about hurricane protection. This page answers questions such as, "What does it mean when a window has been certified as impact resistant or is described as a hurricane window?" and "Are impact resistant (hurricane) windows tested to industry standards and then certified?" View this easy-to-share resource here.
Storm-Driven Rain Penetration of Windows, Doors and Skylights White Paper
The FGIA Southeast Region developed a white paper as a hurricane-related resource. In the aftermath of tropical storms and hurricanes, questions are often raised concerning wind-driven rain leaking through or around windows, doors and skylights that otherwise remained structurally intact and with little to no apparent damage following these extraordinary events.
"The white paper, created by the FGIA Southeast Region and updated in 2018, provides valuable, easy-to-understand information for homeowners, distributors, builders and insurance adjusters regarding water penetration during severe wind-driven rain. It's an ideal resource for manufacturers and their customer service team," says Jason Seals, FGIA Certification Services Manager, Fenestration.
FGIA Standards and Technical Information Reports
Several other FGIA documents discuss hurricanes, including but not limited to: AAMA TIR-A13-3, Recommended Static Water Penetration Resistance Test Pressures in Non-Hurricane-Prone Regions of the United States; AAMA 506-16, Voluntary Specifications for Impact and Cycle Testing of Fenestration Products; and more. These documents can all be found in the FGIA Online Store.
For more information, visit https://fgiaonline.org.
Your trusted industry resource, setting the standards for fenestration and glazing.
###
---
Filed under: FGIA
---
Story Resources
Word document
Request high res photographs for publication