Association News: AAMA releases updated aluminum finishes documents
Posted on June 24th, 2015 by heatherwestpr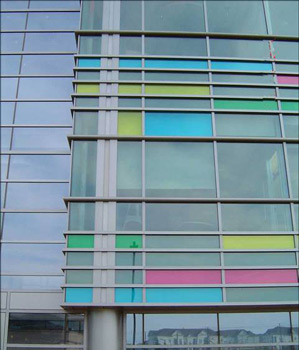 The American Architectural Manufacturers Association (AAMA) has updated and released two documents specific to aluminum finishes: AAMA 612-15, Voluntary Specification, Performance Requirements, and Test Procedures for Combined Coatings of Anodic Oxide and Transparent Organic Coatings on Architectural Aluminum, and AAMA 2603-15, Voluntary Specification, Performance Requirements and Test Procedures for Pigmented Organic Coatings on Aluminum Extrusions and Panels (with Coil Coating Appendix).
AAMA 612 describes test procedures and performance requirements for architectural quality combined finishes of anodic oxide sealed with a transparent organic coating, commonly referred to as the "combined coatings," applied to aluminum extrusions and panels for architectural products. Similarly, AAMA 2603 covers procedures and requirements for pigmented organic coatings applied to aluminum extrusions and panels. This standard covers factory-applied coatings only.
According to Neil Chrisman (Spectrum Metal Finishing), chair of the AAMA Aluminum Material Council (AMC) Finishes Committee, both of these documents needed to be updated per the group's commitment to keeping up with the latest developments in the industry and in finishes technology.
"The changes made to these documents are a continuation of the AMC Finishes Committee's plans to address current issues, test methods and bring specifications up to date with current technologies and ASTM standards," says Chrisman.
AAMA 612-15, along with AAMA 2603-15, as well as all other AAMA documents, may be purchased from AAMA's Publication Store.
###
---
---
Story Resources
Word document
Request high res photographs for publication