Client News: Lance Hornaday joins Knutson as general manager
Posted on September 16th, 2015 by Heather West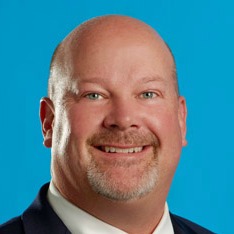 Knutson Construction announces that Lance Hornaday has joined the firm as the general manager for the Minneapolis division. He will be responsible for the overall success of all aspects of the Minneapolis office, including operations, client relationships, and delivering on all projects.

Hornaday brings 25 years of experience working in the construction industry and expertise in education, development, government, retail, hospitality, entertainment and corporate markets. He also has a special interest in historic preservation and recently served as chairman on the Chicago Old Town Historic District. Most recently, he worked in Chicago as a project executive for W.E. O'Neil Construction Company.

"Knutson Construction takes pride in providing its clients with an exceptional construction experience by demonstrating ownership, integrity, recognition, innovation, teamwork and fun. These, and the overall experience Knutson strives to provide, is what attracted me to the company," said Hornaday.

"Lance is well-known and respected within the industry. His technical background, knowledge of the industry and strong strategic skills will play a key role in delivering The Knutson Experience to our clients," added Dave Bastyr, executive vice president of operations in Minnesota.

Hornaday holds a Bachelor of Science degree in construction management from Michigan State University and an MBA from the University of Illinois.
###
---
Filed under: People
---
Story Resources
Portrait: Lance Hornaday
Word document
Request high res photographs for publication