Client News: Mike Sheppy joins Apogee's Building Retrofit team as a certified energy manager engineer
Posted on September 27th, 2016 by Heather West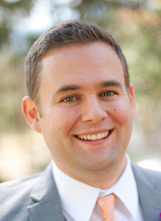 Apogee Enterprises, Inc.'s Building Retrofit Strategy Team has hired Mike Sheppy as certified energy manager engineer. As part of the Retrofit team, he reports to vice president John Bendt. Together with account manager Kevin Robbins, they help building owners and property managers evaluate the benefits of window system renovation and upgrades. The team offers free energy modeling, product selection and design assistance, and a network of installers covering North America.
Based in the Denver area, Sheppy joins Apogee from the National Renewable Energy Laboratory (NREL) in Golden, Colorado. He started with NREL in 2010 and most recently worked as a certified energy manager. NREL is a government-owned, contractor-operated facility; funded through the U.S. Department of Energy; serving as the nation's primary laboratory for renewable energy and energy efficiency research and development. Apogee's businesses contributed their high-performance building products to NREL's Research Support Facility and its LEED-Platinum, net-zero energy goals.
"Energy efficiency continues to be a very important element to the building owners as they compete to retain and attract new tenants to their buildings," said Bendt. "Mike's expertise will help quantify how high-performance building envelope products offered by Apogee's businesses reduce the capacity required to light, heat and cool buildings, and significantly improve their energy efficiency."
Sheppy is a licensed professional engineer (PE) in the State of Colorado and a Certified Energy Manager (CEM) through the Association of Energy Engineers. He is a member of the American Society of Mechanical Engineers (ASME), the Association of Energy Engineers (AEE) and of ASHRAE, the international technical society organized to advance the arts and sciences of heating, ventilation, air-conditioning and refrigeration. He enjoys sharing his knowledge as a presenter at industry association events, and as an author of several articles in industry and academic journals.
Prior to NREL, Sheppy worked as part of the Florida Power & Light Company's engineering team. He also served as a researcher with the U.S. Forest Service, and at the University of California in both Berkeley and Riverside. He also earned his Master of Science in mechanical engineering from the University of California at Berkeley and his Bachelor of Science from the University of California at Riverside. He also holds a U.S. patent for piezoelectric actuators.
Apogee Enterprises, Inc.'s Building Retrofit Strategy Team, in conjunction with its businesses, assists building owners and property managers evaluate the benefits of window renovation and upgrades, such as improving the appearance of the building, saving energy, downsizing HVAC loading, reducing maintenance, lowering vacancy rates, increasing rental rates and enhancing the value of the building.
Apogee's business units that supporting these building retrofit strategies include Alumicor; Harmon, Inc.; Linetec; Tubelite Inc.; Viracon, Inc.; and Wausau Window and Wall Systems.
To learn more about the services offered by Apogee's Building Retrofit Strategy Team, please contact John Bendt at jbendt@apog.com, 612-790-3137; or Kevin Robbins at krobbins@apog.com, 715-409-0821.
###
---
Filed under: People
---
Story Resources
Word document