Association News: AAMA schedules instructor accreditation classes for InstallationMasters programs
Posted on October 24th, 2017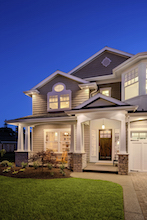 The American Architectural Manufacturers Association (AAMA) is currently planning instructor training classes for the InstallationMasters® program. Those interested in becoming accredited instructors are encouraged to contact the association now to reserve their spot in one of the upcoming classes.
An instructor accreditation class for the original InstallationMasters Program, covering both new construction and replacement applications, is planned for Jan. 8-12, 2018, at AAMA headquarters in Schaumburg, Illinois. The fee to participate is $1,600 and registration can be completed by contacting education@aamanet.org.
Additionally, an instructor training class for the InstallationMasters Replacement Program is scheduled for Jan. 15-18, 2018, at the same location. The fee to participate is $1,250 and registration can be completed by emailing education@aamanet.org to receive the registration form.
"The quality of the installation is a significant factor in the overall performance of fenestration products, which is why firms are anxious to have their teams trained and certified – it's a great competitive advantage and gives customers confidence in the end result," said Janice Yglesias, AAMA's association services director.
The original InstallationMasters Training and Certification Program, prompted in the 1990s by the Building Environment and Thermal Envelope Council (BETEC) through the U.S. Department of Energy (DOE) and developed by AAMA, is a nationwide training and certification program for installers of new construction and replacement windows and exterior glass doors in residential and light commercial markets. More recently, AAMA released the InstallationMasters Replacement Program, which focuses specifically on replacement and retrofit applications. Both programs address water management, installation materials and components, installation practices for various fenestration frame styles and shapes, job site safety, product performance and operator types, and more.
Since the program's inception, industry professionals ranging from fenestration product manufacturers and dealers to building material retailers and consultants have successfully completed the instructor training program. Accredited personnel are able to train their installation teams on the industry's minimum requirements. Having an in-house trainer allows for more flexibility in scheduling installer classes and can reduce costs associated with those classes.
More information about the InstallationMasters programs can be found at www.installationmasters.com. To learn more about AAMA and its activities, visit https://aamanet.org.
AAMA is the source of performance standards, product certification, and educational programs for the fenestration industry.SM
###
---
Filed under: FGIA
---
Story Resources
Word document
Request high res photographs for publication