Association News: Sept. 17 AAMA webinar to review what is new in the state of the construction defect industry
Posted on August 20th, 2019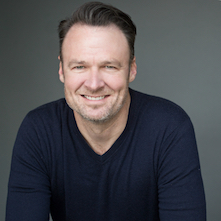 The American Architectural Manufacturers Association (AAMA) will host a webinar entitled "State of the Construction Defect Industry in 2019: What's the Same and What's New?" on Sept. 17, open to all interested parties. Leading the webinar are Pete Fowler and Alex Prokop of Pete Fowler Construction Services. Register now for this complimentary session.
This webinar will serve as an introduction to Construction Defects (CD) and the world of CD litigation. The speakers will review the history of the CD industry and offer an understanding of building performance standards, investigation practices and how they relate to CD. Fowler and Prokop also will explore where the industry is headed.
Pete Fowler has been speaking and writing about CD and CD litigation since the 1990s. In 2011, his company presented a program to AAMA Western Region Summit participants entitled, "The Construction Defect Lifecycle." In 2017, they were invited back to present "State of the Construction Defect Industry: What's the Same and What's New."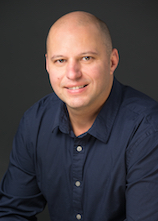 "The CD Industry continues to evolve rapidly, so we are back with more updates," said Fowler. "We offer a high-level overview of the world of construction defect litigation. Lots of folks have had to deal with this kind of litigation, and it's best to have a map in hand."
More information about AAMA and its activities can be found on the AAMA website, https://aamanet.org.
About the speakers
Pete Fowler is president of Pete Fowler Construction Services, a building inspection and testing, construction management and claims and litigation business with operations in California, Florida, Nevada, Oregon, Washington and Texas. Fowler has a degree in construction management; has held certifications from AAMA, ASPE, ICBO and others; has published articles in national magazines; and has been invited to speak to many groups in the building industry.
Alex Prokop is a senior consultant with more than 20 years of experience in residential and commercial construction. Prokop has acted as a general contractor on custom residential projects, and director of construction on a variety of large-scale residential master plan communities, commercial projects and urban mixed-use developments.
AAMA is the source of performance standards, product certification, and educational programs for the fenestration industry.SM
###
---
---
Story Resources
Portrait: Pete Fowler, Pete Fowler Construction Services
Portrait: Alex Prokop, Pete Fowler Construction Services
Word document
Request high res photographs for publication