Client News: Graffiti- and vandal-resistant CLEANWALL porcelain panel system from EXTECH ideal for transit centers and other demanding applications
Posted on May 2nd, 2019 by Heather West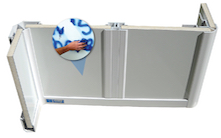 EXTECH/Exterior Technologies, Inc. (EXTECH) offers CLEANWALL® porcelain wall panel system for improved safety, durability and cleaning in transportation centers, pedestrian walkways, parking structures, restrooms and high-traffic publicly accessible applications.
EXTECH's CLEANWALL system's rugged performance resists graffiti, vandalism, scratching, chipping, gouging and environmental damage. Its smooth finish, rounded corners, enclosed edges and concealed fasteners provide for no-hassle maintenance. Its robust, noncorrosive, heavy-gauge aluminum framing allows for quick installation and individual panel replacement. CLEANWALL's flexible design accommodates variable panel sizes, signs, lighting and other fixtures and devices.
"Designed specifically with ease maintenance and vandal resistance in mind, CLEANWALL lives up to its name. It is both practical and aesthetically pleasing," said EXTECH's general manager Jim Leslie. "Adhered advertising films can be repeatedly installed and removed. And even the toughest permanent marker can be removed from our porcelain wall panels with standard cleaners."
Individual panels in the CLEANWALL system can be removed without disturbing adjacent panels. "This lets facility maintenance teams have convenient access behind the panels for inspection or post-installation wiring and other upgrades," explained Leslie.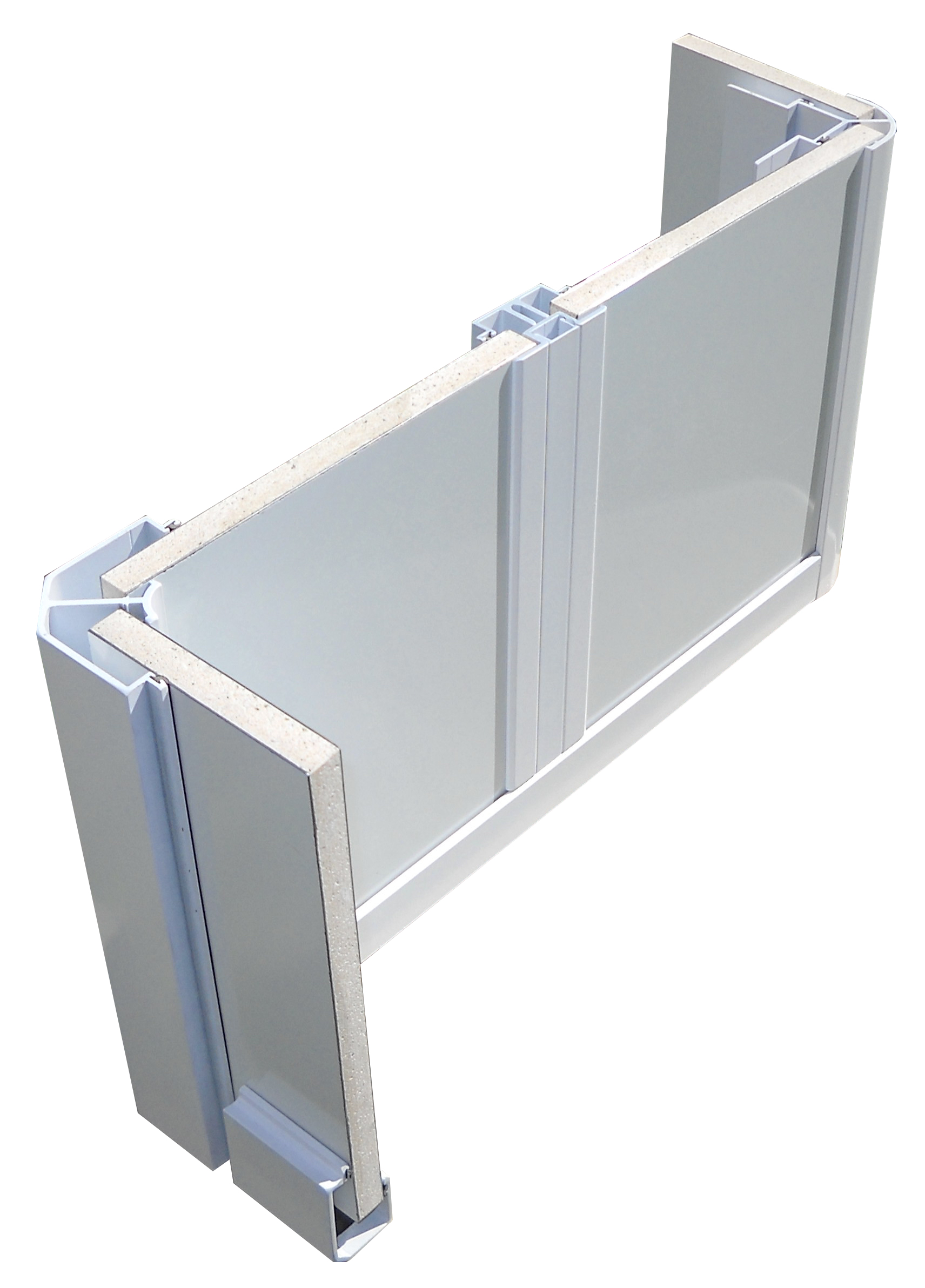 EXTECH provides CLEANWALL in fully prefabricated sections ready-to-install over a wide variety of substrates, and adaptable to uneven substrates and varying field conditions. An 8-micron-thick porcelainized 26-gauge steel face sheet laminated over a 1/2-inch cementitious board with steel backer sheet provides superior impact resistance.
Continuous panel lengths are available up to 12 feet. EXTECH's standard CLEANWALL framing may be specified for 1/2-inch, 3/8-inch or 1/4-inch panels, in 2-foot and 4-foot widths or wider. Finishes are available in matching or contrasting colors.
In addition to its CLEANWALL porcelain panel system, EXTECH's other standard transportation-focused systems include: GRIDLOCK® and MATRIXWALL® glass block walls; KINETICWALL® dynamic façades; SKYGARD 3300 and 3700® skylights; SKYSHADE 3100, 3700 and 8000® canopies; and TECHVENT 5300® windows. All of EXTECH's systems are manufactured in Pittsburgh and are compliant with the "Buy American" mandates Fixing America's Surface Transportation (FAST).
To order a sample and learn about EXTECH's CLEANWALL, please visit the product webpage. For more information on EXTECH's products and services, please call 800-500-8083, email info@extechinc.com or visit https://EXTECHinc.com.
EXTECH/Exterior Technologies, Inc. is an award-winning manufacturer and designer of wall, window, skylight, canopy and custom façade systems. The company delivers solutions for a variety of industries and applications, and are committed to collaboration, innovation and exceptional engineering.
###
---
Filed under: Products
---
Story Resources
Image 1: EXTECH's CLEANWALL porcelain wall panel system
Image 2: EXTECH's CLEANWALL porcelain wall panel system
Word document
Request high res photographs for publication