Association News: Aug. 23 AAMA webinar to focus on new California building energy standards, installation documents
Posted on August 2nd, 2016 by Heather West
The American Architectural Manufacturers Association (AAMA) will cover the new California building energy standards going into effect as of Jan. 2017, as well as some recently published installation documents, during a two-part webinar at 12 p.m. EDT on Tues., Aug. 23. These topics were chosen due to their impact on a large segment of the industry. This online presentation, "California Title 24 and Beyond: Industry Standards for Robust Installation of Challenging Window/Wall Systems," is sponsored by the AAMA Western Region and is free and open to all in the industry.
"The first part of this webinar will offer those participating an early view of what to expect in California at the start of 2017," says Greg Lambas (Cascade Windows), chair of the Western Region Board. "The Western Region encourages the industry to learn about the new standards now in order to prepare for next year."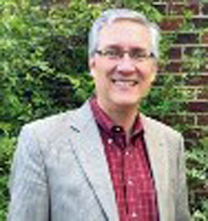 Ken Nittler (WESTLab) will discuss fenestration related changes for the new California Title 24 standards, as well as the 2019 standards development process.
Additionally, in part two of the webinar, James Katsaros (DuPont Building Innovations) will review published documents developed by the FMA/AAMA/WDMA Installation Committee, which includes the extreme exposure series and the recent publication of integration of windows with Foam Plastic Insulated Sheathing (FMA/AAMA/WDMA 500-16). The future direction of the committee, which is currently focused on the complex world of replacement windows, also will be presented.
Register for the webinar on the AAMA website.
About the Speakers
Ken Nittler is an expert on window energy ratings and building energy codes. He is owner of WESTLab, a National Fenestration Rating Council (NFRC) accredited simulation lab and approved independent calculation entity for the component modeling approach. WESTLab has offices in California, Wisconsin and Canada. He has been working with building energy codes for over 30 years and regularly participates in proceedings in individual states such as California and at the International Code Conference. Nittler is a licensed mechanical engineer and past board member of NFRC.
Jim Katsaros is a research fellow and has been with DuPont for 28 years holding a variety of product development, product management and technical management positions in the Packaging & Industrial Polymers, Nonwovens, and Building Innovations business units. In his current role, Katsaros leads Global Product Development and Application Research programs supporting new innovations for air/water/thermal protection of the building envelope.
Katsaros has been involved in numerous building industry committees and is the co-chair of the FMA/AAMA/WDMA Installation Committee, leading the publication of several new industry-consensus standard practices for the installation of windows and doors. Katsaros earned a Bachelor of Science in chemical engineering from the University of Illinois and a doctorate in chemical engineering from the University of Massachusetts.
###
---
---
Story Resources
Portrait: Ken Nittler, WESTLab
Request high res photographs for publication