Client News: Kolbe's Ultra Series beveled direct set attains HVHZ certification
Posted on January 3rd, 2018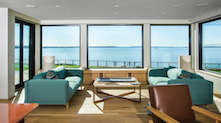 Kolbe Windows & Doors presents an HVHZ-approved Ultra Series beveled direct set, among other impact-certified units, at the National Association of Home Builders International Builders' Show (NAHB IBS) in booth #W3870.
Already available with IPD4 impact certification, Kolbe's Ultra Series beveled direct set has attained High Velocity Hurricane Zone (HVHZ) certification in the state of Florida. These units are certified in both single glazed and insulated versions, as well as steel-reinforced and non-reinforced mulls.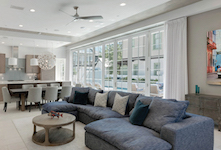 "With the strict building codes of the coastal areas aimed toward preventing excessive damage during tropical storms and hurricanes, Kolbe offers products to meet specific impact resistance needs," says Cindy Bremer, vice president of marketing at Kolbe Windows & Doors.
Kolbe's impact performance products improve air, water and structural ratings or sound transmittance ratings without the need for unsightly brackets or visible rods to hold the sash in place. A consistent appearance is maintained over an extensive variety of sizes and configurations. The beveled direct set displayed in booth #W3870 is custom crafted with Sapele wood and features a Maize exterior, an Ebony-stained interior, and LoE²-270 tempered glass with impact glazing bead.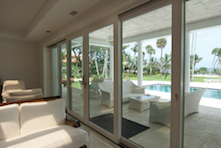 "Our innovative windows and doors are tested extensively by independent organizations to meet or exceed the strict building codes of the coastal regions to provide added security and peace of mind," states Bremer.
Several units of various configurations can be seen on display in booth #W3870, including casements, awnings, direct sets, entrance systems and expansive openings.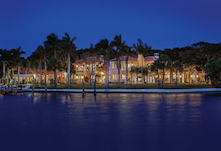 For specific information, including configuration and maximum size tested, please visit http://www.kolbewindows.com/solutions/impact-resistance.
What began in 1946 as a two-brother team has grown into an internationally respected manufacturing company. Kolbe Windows & Doors is one of the nation's leading manufacturers of windows and doors for residential and commercial markets. After more than 70 years, Kolbe products are best known for superior quality, custom craftsmanship, attention to detail, as well as innovative and unique designs.
###
---
Filed under: Events, Kolbe Windows & Doors, Products
---
Story Resources
Word document
Request high res photographs for publication