Association News: AAMA Board of Directors votes unanimously to name Kim Flanary as Honorary Member
Posted on February 28th, 2019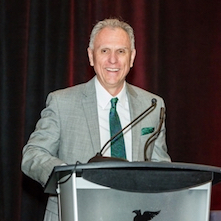 As announced at the American Architectural Manufacturers Association (AAMA) 82nd Annual Conference, the AAMA Board of Directors voted unanimously to designate former association leader Kim Flanary as an AAMA Honorary Member. Flanary, who passed away in November, is now the 14th person in the association's history to receive honorary membership. The last member to be honored in this way was Bill Deuschle, who retired from Kawneer in 2016.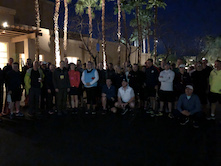 "Kim is more than deserving of the distinction," said Ray Garries (vice president of engineering and innovation, MI Windows and Doors), one of the AAMA members who nominated Flanary for honorary membership status. "His impact on AAMA over many years, his strong leadership and his commitment to the industry qualifies him. He exemplified a great trade association leader by studying to understand the varied markets and manufacturers. He then, not only helped his own company, but helped all the manufacturers build better products, and helped consumers buy with confidence."
Honorary membership is given only to exemplary members who have held multiple leadership positions in AAMA, have demonstrated continuous participation in AAMA for 20 years or more and who have retired from the industry having shown exceptional dedication to the association.
"I had the privilege of knowing and working with Kim through AAMA since 2009," said Joe Hayden (principal engineer, Pella Corporation), another AAMA member who nominated Flanary. "He was the epitome of a gentleman in every sense of the word. He was always positive, upbeat, courteous and always had a smile on his face. I honestly never heard him say a bad word about anyone. I wish I could have known him longer, but I consider myself blessed to have had him for a friend and colleague."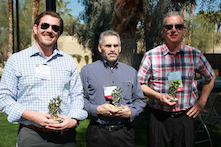 In addition to this distinction, a 5K walk/run honoring Flanary was held Wed., Feb. 27 during the AAMA 82nd Annual Conference, to honor his lifetime of leadership.
The top three runners and walkers were given trophies and are as follows:
Runners
* First place: Tony Vella (Vision Extrusions Limited)
* Second place: Mark Fortun (Endura Products)
* Third place: Eric Vanderpool (Performance Additives)
Walkers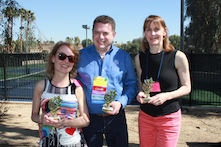 * First place: Paule Provencher (CLEB Laboratory)
* Second place: Robert Jutras (CLEB Laboratory)
* Third place: Debra Franson (Quanex Building Products)
More information about AAMA and its activities can be found via the AAMA website, https://aamanet.org.
AAMA is the source of performance standards, product certification and educational programs for the fenestration industry.SM
###
---
Filed under: Events, FGIA, People
---
Story Resources
Photo 3: AAMA 5K run winners honoring Kim Flanary
Photo 3: AAMA 5K walk winners honoring Kim Flanary
Photo 3: AAMA 5K walk/run honoring Kim Flanary
Photo 4: Kim Flanary, AAMA Honorary Members
Word document
Request high res photographs for publication