Client News: Wausau adds Bob McCauley as senior structural engineer working from new Minnesota office
Posted on October 11th, 2016 by Heather West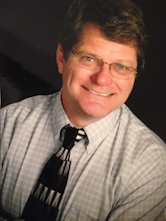 Wausau Window and Wall Systems has hired Robert (Bob) McCauley, P.E., as a senior structural engineer. He is based in newly opened Twin Cities office in Minnesota and reports directly to Wausau's structural engineering manager, Greg Gullickson, P.E.
McCauley brings 28 years of structural engineering experience to Wausau's team. Supporting customers' projects, he works closely with estimating, sales, design engineering, purchasing, project management, manufacturing and field service departments to ensure safe, economical and aesthetic window and curtainwall systems.
For 12 years, he served as part of the project structural engineering group at Ulteig Engineers, Inc.'s Minnesota office. Prior to this, he was with Minneapolis-based BKBM Engineers, Inc. as a structural engineer. Most recently, McCauley worked at glazing contractor Enclos Corp.'s Minnesota headquarters as group manager including supervision of the structural department. While with Enclos, his responsibilities included analyzing and design curtainwalls, contributing to mock-ups for full-scale testing, and mentoring engineers-in-training.
"In addition to his technical expertise, Bob will play a key role in helping develop our younger structural engineering staff. I am excited to have him join Wausau and to have him on our team," said Gullickson.
Throughout his career, McCauley has contributed to numerous new construction and renovation projects, including such notable projects as Florida's 1450 Brickell office in Miami, Minnesota's St. Paul Company offices and District Energy facilities, New York's Jacob Javits Convention Center and the 625 W. 57th St. apartments, North Dakota's Carl Ben Eiselson Middle School, and the national Museum of African American History and Culture in Washington, D.C.
In addition to his professional experience, McCauley's academic background includes a bachelor's degree in civil engineering with a structural emphasis from Marquette University. He also earned a Master of Science in civil engineering with a structural emphasis from the University of Minnesota.
To learn more about Wausau Window and Wall Systems' experienced associates, its high-performance products and its project success stories, please visit www.wausauwindow.com. For information on career opportunities at Wausau, please click on "Careers" at the top of the home page.
###
---
Filed under: People, Wausau Window and Wall Systems
---
Story Resources
Portrait: Bob McCauley
Word document
Request high res photographs for publication