Association News: AAMA conference hosts expert on sustainability standards, certification in raw materials supply chains
Posted on February 27th, 2018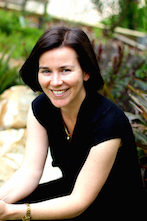 During the American Architectural Manufacturers Association (AAMA) 2018 Annual Conference in Orlando, those in attendance heard from Dr. Fiona Solomon, CEO of the Aluminium Stewardship Initiative, on the topic of sustainability standards and certification in raw materials supply chains. Solomon focused on the role sustainability standards are playing in impacting sourcing and production across a range of natural resources sectors and more.
"Most companies are already addressing sustainability in some way, drawing on a mix of company policies and strategies," said Solomon, adding that standards and certification programs aim to help companies. They can be used to attain a company's social and environmental objectives, provide independent assurance of systems and performance, support responsible sourcing and help "de-risk" supply chains.
Solomon also laid out the business case for sustainability standards, which can include making complex supply chains more understandable, mitigating risk, ensuring sustainable supply for the whole industry, meeting customer expectations and ultimately reflecting a company's values and heritage.
"If you have a break in your chain, it's not easy to get around that if you want a full picture of your systems," she said.
Solomon's research referred to the results of 40 studies analyzed to identify what benefits businesses gain from using sustainability standards and the related influential factors across four sectors: agriculture, fisheries, mining and forestry. Per her research, 78 percent experienced improved business operations and 30 percent saw cost reduction.
"Sustainability standards are growing in number and exist across a range of raw materials," Solomon concluded. "They are including industrial applications and business-to-business ones."
More information about AAMA and its activities can be found via the AAMA website, https://aamanet.org.
AAMA is the source of performance standards, product certification and educational programs for the fenestration industry.SM
###
---
---
Story Resources
Portrait: Dr. Fiona Solomon
Word document
Request high res photographs for publication