Association News: AAMA to host social media webinar on March 20
Posted on March 7th, 2018
The American Architectural Manufacturers Association (AAMA) will host a webinar about using Twitter to better engage existing and potential customers. This complimentary webinar is open to the public and serves as an opportunity for those who missed the workshops on the topic at the recent AAMA 81st Annual Conference. Register now for "The Who, What and Why of Twitter," taking place at 11:30 a.m. Eastern on Tues., March 20.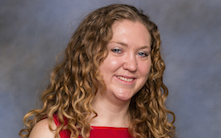 AAMA Communications Coordinator Meryl Williams will lead the discussion, giving a rundown on Twitter engagement basics, how to use advanced search tools to see what's being said about a company's brand, tips for social media crisis management, how to use Twitter lists and more.
"No matter your current level of use with Twitter, whether you're a newbie or a convert, there will be something in this webinar for you to take back to your company," said Williams.
About the speaker
Williams is in her fourth year as AAMA's communications coordinator. A large part of her job is maintaining and growing AAMA's social media presence, including the association's go-to-resource Twitter account, several channels on LinkedIn, a colorful Instagram account and more. She is always available to AAMA members who have questions about any social media platform.
Williams is also a freelance writer and has had bylines in publications like Paste Magazine, Apartment Therapy, The Billfold and many others. Prior to AAMA, she worked in Groupon's editorial department and as a newspaper reporter. She has a journalism degree from Muskingum University. Today, she works from her home in Columbus, Ohio, and plays roller derby under the name "Feral Streep" in her spare time.
More information about AAMA and its activities can be found via the AAMA website, https://aamanet.org.
AAMA is the source of performance standards, product certification and educational programs for the fenestration industry.SM
###
---
---
Story Resources
Portrait: Meryl Williams, AAMA Communications Coordinator
Request high res photographs for publication