Client News: San Antonio's Cellars at Pearl features Wausau's doors and historically accurate windows
Posted on September 22nd, 2017 by Heather West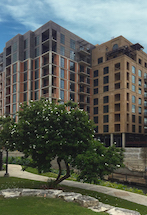 In May, the first residents at the Cellars at Pearl's East and West Towers moved into their new apartments and opened their Wausau Window and Wall Systems' terrace doors, patio doors and windows to the San Antonio sunshine.
These luxury apartments offer hospitality and culinary excellence, extraordinary living spaces, concierge-curated services and more. The new, high-rise residences are part of a multi-phased, lifestyle-driven, 22-acre riverfront development by Silver Ventures on the former Pearl brewery site in downtown San Antonio.
Respectful Repurposing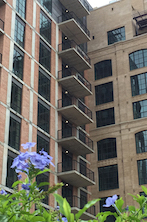 In keeping with Pearl's philosophy of respectful, but innovative repurposing of historical places and structures, Cellars integrates new with old, incorporating reminders of origins with contemporary interpretations of the original Pearl Brewery's past. Located on San Antonio's unique River Walk, Cellars' 10-story rise is located across from the award-winning Hotel Emma and connects to the Shamrock Pavilion, an exposed substructure of the original fermentation cellars of the brewery built in 1962.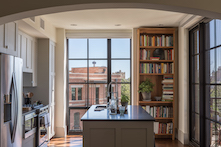 Founded in 1881, the brewery moved its production to Fort Worth, Texas, and closed its San Antonio location in 2001. In 2002, Silver Ventures purchased the property. Under the vision of CEO and San Antonian, Christopher "Kit" Goldsbury, a food-focused, design-inspired, adaptive-reuse campus began to take shape. With respect to its industrial past and architectural heritage, many of the brewery's buildings were renovated and repurposed. The surrounding new construction reflects historical details, enhanced with modern amenities and energy-efficient performance.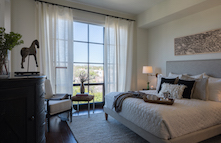 Cellars at Pearl's East and West Towers' 122 apartments range from 650-square-foot floor plans with one bedroom and one bath to 2450-square-foot, three-bedroom, three-bath junior penthouses. The towers' feeling and function is credited to the collaboration of Three: Living Architecture and Don B. McDonald, AIA. Described as a South Texas/Spanish "refined ranch" aesthetic, the towers incorporate native stone, mission tile, reclaimed brick, salvaged hardwood floors, high ceilings, expansive windows, and private terraces and balconies.
Historic Look, Modern Performance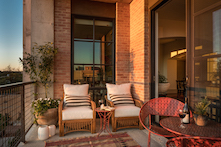 Capturing the views of San Antonio's skyline and Pearl Park, Texas-based glazing contractor Sharp Glass installed a total of 600 Wausau windows and doors. For nearly two years, Sharp's team coordinated its installation as guided by Harvey-Cleary Builders. "Overall, it definitely was a success," concluded CEO Kyle Sharp.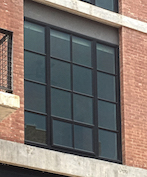 The majority, 460 window and door units, installed by Sharp Glass are part of the Custom Window by Wausau™ product offering. The 7000-FP Series Terrace Doors and 8300-FP Series fixed, projected and stacked windows are engineered and fabricated with true divided lites.
Wausau's regional sales manager, Keith Lindberg, elaborates, "Custom Window by Wausau products with true divided lites accurately replicate the historic, industrial look of the brewery's 19th century steel windows, expected in a distinctive property like Cellars at Pearl. Glassmaking technology in the years prior to World War II limited the size of individual glass lites, mitigating the use of putty-glazed muntin grids. Only true divided lite design can reproduce this aesthetic with the fidelity required for rigorous historical preservation."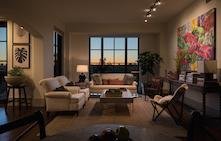 Supporting high thermal performance and maintaining comfortable interiors for the residences under the Texas sun, the low-e glass is tested to achieve a 0.27 center-of-glass U-Factor and 0.27 Solar Heat Gain Coefficient (SHGC). To ensure the products perform as specified, Wausau glazed the window and door units under factory-controlled conditions its LEED® Silver-certified manufacturing facility in Wisconsin and shipped them to Sharp Glass for installation on site. Operable windows provide a seasonal opportunity for natural ventilation and a connection to the outdoors.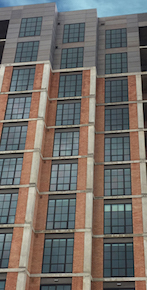 In addition to the historically accurate windows and doors, Wausau also provided Sharp Glass with 132 sliding patio doors with tape-applied muntins to resemble the look of true divided lites. All of the doors' and windows' aluminum framing members were painted by Linetec using an in-house custom-blended dark brown color, 70 percent PVDF resin-based, two-coat liquid coating. Applied under Linetec's stringent factory-controlled processes, this high-performance organic finish meets the stringent American Architectural Manufacturers Association's (AAMA) 2605 industry standard. Durable fluropolymer paint will stand up to the demanding Texas climate.
Sunshine and Riverfront Living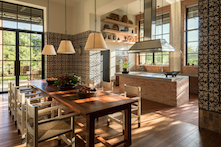 Harnessing the abundant Texas sunshine, Pearl's campus includes a 200-kilowatt solar installation. Located in the LEED Gold-certified Full Goods Building, the photovoltaic array is part of a learning laboratory for environmental initiatives. High-performance glass and insulation, reflective roofing, low-energy lighting and rainwater collection also are among the sustainable materials and approaches on display in the educational center.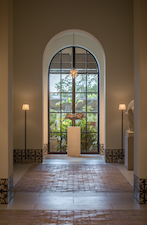 Residents of the Cellars at Pearl also have access to the rooftop pool, private dog park, riverside patio and outdoor kitchen on the campus. Other amenities include 24-hour concierge and valet service, morning and afternoon coffee and tea service, professional wine storage, monthly programs by the neighboring Culinary Institute of America and Pearl's culinary community. Other highlights within walking distance can be found at the Hiatus Spa, the weekend Farmers Market at Pearl Park, the Bottling Dept. food hall, the Larder fine foods market and delivery program, the Hotel Emma and its Sternewirth bar and clubroom, the Southerleigh and the Supper signature restaurants, and the Jazz, TX entertainment venue.
**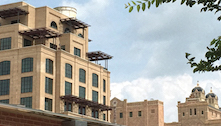 Cellars at Pearl, East and West Towers; San Antonio, Texas
* Developer: Silver Ventures, Inc.; San Antonio; http://atpearl.com
* Architects:
   Three: Living Architecture; Dallas; http://threearch.com/
   Don B. McDonald, AIA; San Antonio
* General contractor: Harvey-Cleary Builders; San Antonio; http://www.harveybuilders.com
* Glazing contractor: Sharp Glass; San Antonio; http://www.sharpglass.com
* Window and door – manufacturer: Wausau Window and Wall Systems; Wausau, Wisconsin; http://www.wausauwindow.com
* Window and door – glass: Guardian® SunGuard® SNX 62/27 SuperNeutral low-e; Auburn Hills, Michigan; https://www.guardianglass.com
* Window and door – aluminum finishing: Linetec; Wausau, Wisconsin; http://www.linetec.com
* Interior photos: Cellars at Pearl
* Exterior photos: Steve Fronek, Wausau Window and Wall Systems
Nationally recognized for its innovative expertise, Wausau Window and Wall Systems is an industry leader in engineering window and curtainwall systems for commercial and institutional construction applications. For 60 years, Wausau has worked closely with architects, building owners and contractors to realize their vision for aesthetic beauty, sustainability and lasting value, while striving to maintain the highest level of customer service, communication and overall satisfaction. Wausau is a part of Apogee Enterprises, Inc., a publicly held, U.S. corporation.
Wausau and its staff are members of the American Architectural Manufacturers Association (AAMA), the American Institute of Architects (AIA), the APPA – Leadership in Educational Facilities, the Construction Specifications Institute (CSI), Glass Association of North America (GANA), the National Fenestration Ratings Council (NFRC) and the U.S. Green Building Council (USGBC).
###
---
Filed under: FGIA, Linetec, Projects, Wausau Window and Wall Systems
---
Story Resources
Word document
Request high res photographs for publication