Client News: EXTECH expands KINETICWALL wind-driven, dynamic façade offering to three standard suspension systems plus custom options
Posted on July 1st, 2019 by Heather West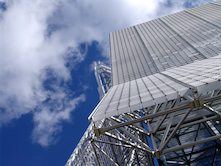 EXTECH/Exterior Technologies, Inc. (EXTECH) announced three types of KINETICWALL® standard suspension systems for wind-driven façades – Drop-In, Pin-Mount and Rod-Mount, plus custom options. Suitable for both small- and large-scale projects, EXTECH's KINETICWALL suspension systems are paired with its flapper-panel designs, adding dynamic movement to building enclosures and wall systems. Popular applications include transit and parking facilities, cultural institutions and artistic installations.
"Our KINETICWALL systems respond to wind currents, creating the look of rolling waves across the flapper-panel wall system," described Jim Leslie, EXTECH's general manager. "Based on our extensive research of kinetic wall suspension techniques, we are confident that the Drop-In, Pin-Mount and Rod-Mount systems offer the greatest range of benefits in terms of longevity, performance and value. Each configuration possesses different performance and aesthetic characteristics and baseline costs."
EXTECH engineers and fabricates the KINETICWALL systems in its factory and typically unitizes them into panels ready for delivery and installation. Dimensions commonly range from 3 by 4 feet to 5 by 12 feet in vertical or horizontal orientations.
All of EXTECH's wind-driven, dynamic façade systems support a wide variety of flapper sizes and materials including metal, polycarbonate, PTFE and PVDF films. The spacers between the flappers reduce the collateral noise. During repair or maintenance operations, the flappers can be removed and replaced without any specialized tools.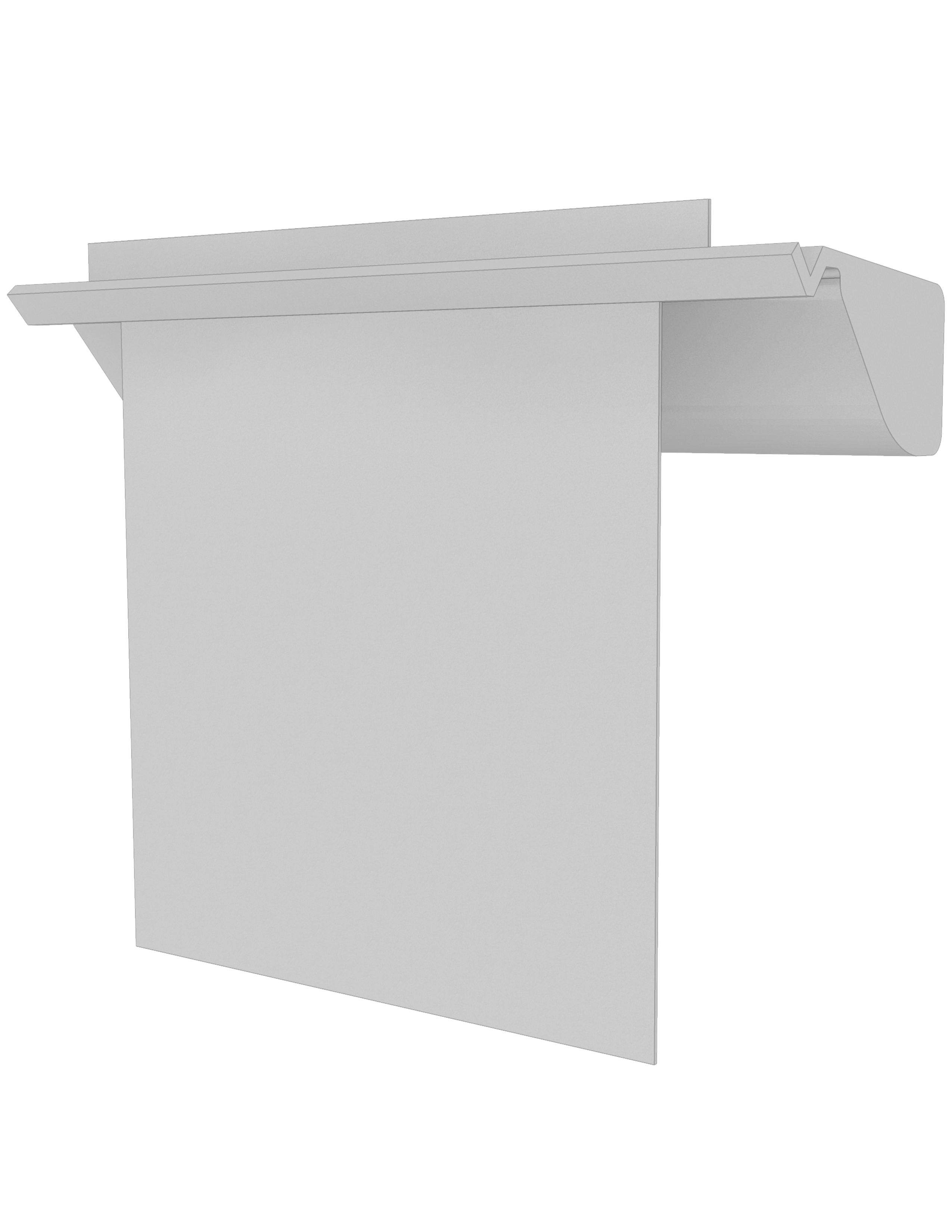 For optimal cost and performance value, the KINETICWALL Drop-In suspension system is recommended. In this configuration, the T-shaped kinetic flappers easily are inserted into a specially designed "rung" extrusion system, significantly reducing the amount of time and labor required for installation.
The KINETICWALL Pin-Mount suspension system allows the flapper elements to seemingly float in front of the support rungs and side rails as a veil. This configuration minimizes the appearance of the supporting structure. The Pin-Mount system allows for mixing flapper shapes to create unique geometric patterns and for installation at various mounting points, facilitating changes in kinetic activity.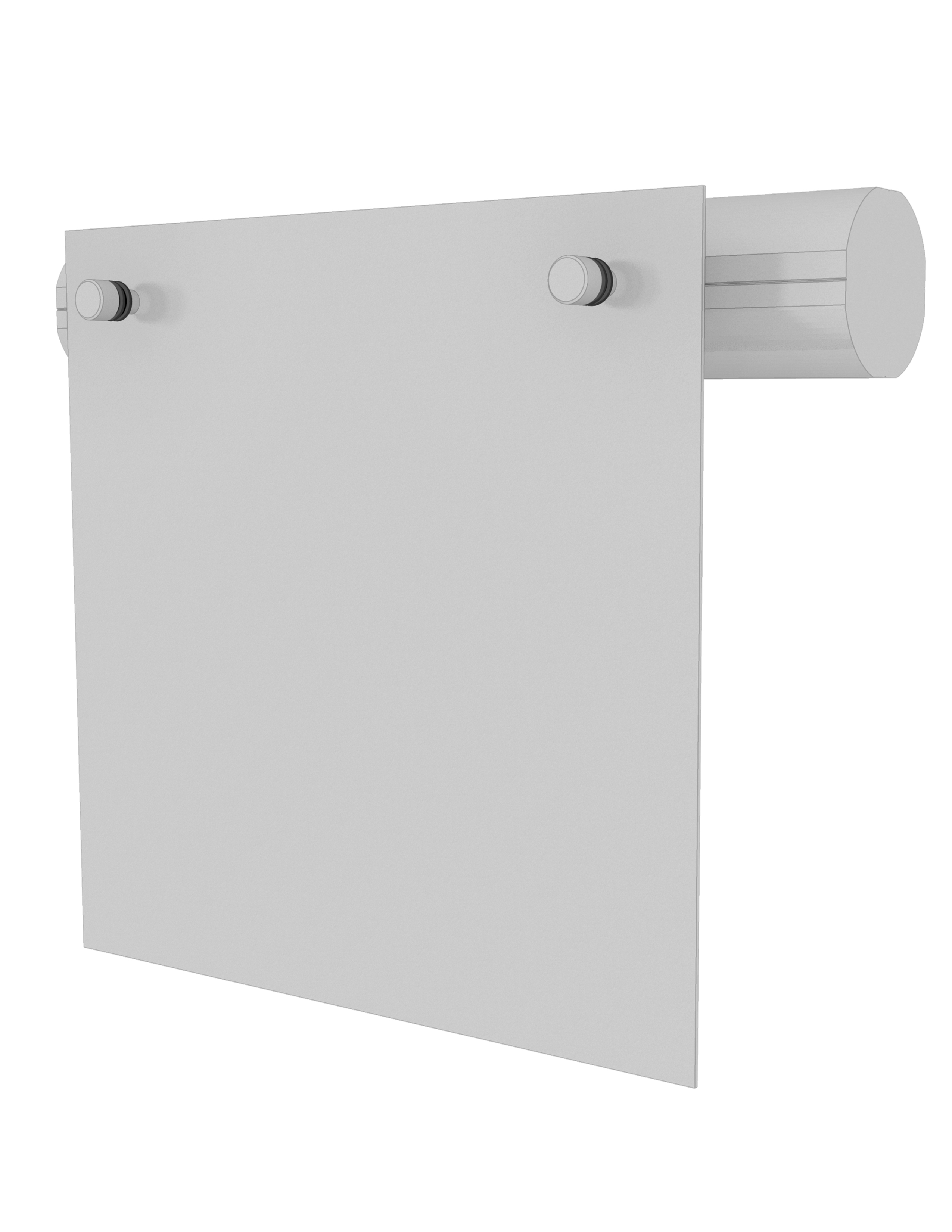 KINETICWALL Drop-In and Pin-Mount suspension systems accommodate a 90-degree range of motion. Offering a 360-degree range of motion for the individual flappers, the KINETICWALL Rod-Mount suspension system allows for intermittent views through the kinetic façade.
The Rod-Mount design minimizes the appearance of the horizontal supporting structure from within the building. It also permits increased air-flow and promotes passive cooling in climates that are not susceptible to freezing. The vertical side rails are more prominent within the façade and the flappers can be replaced with simple tools.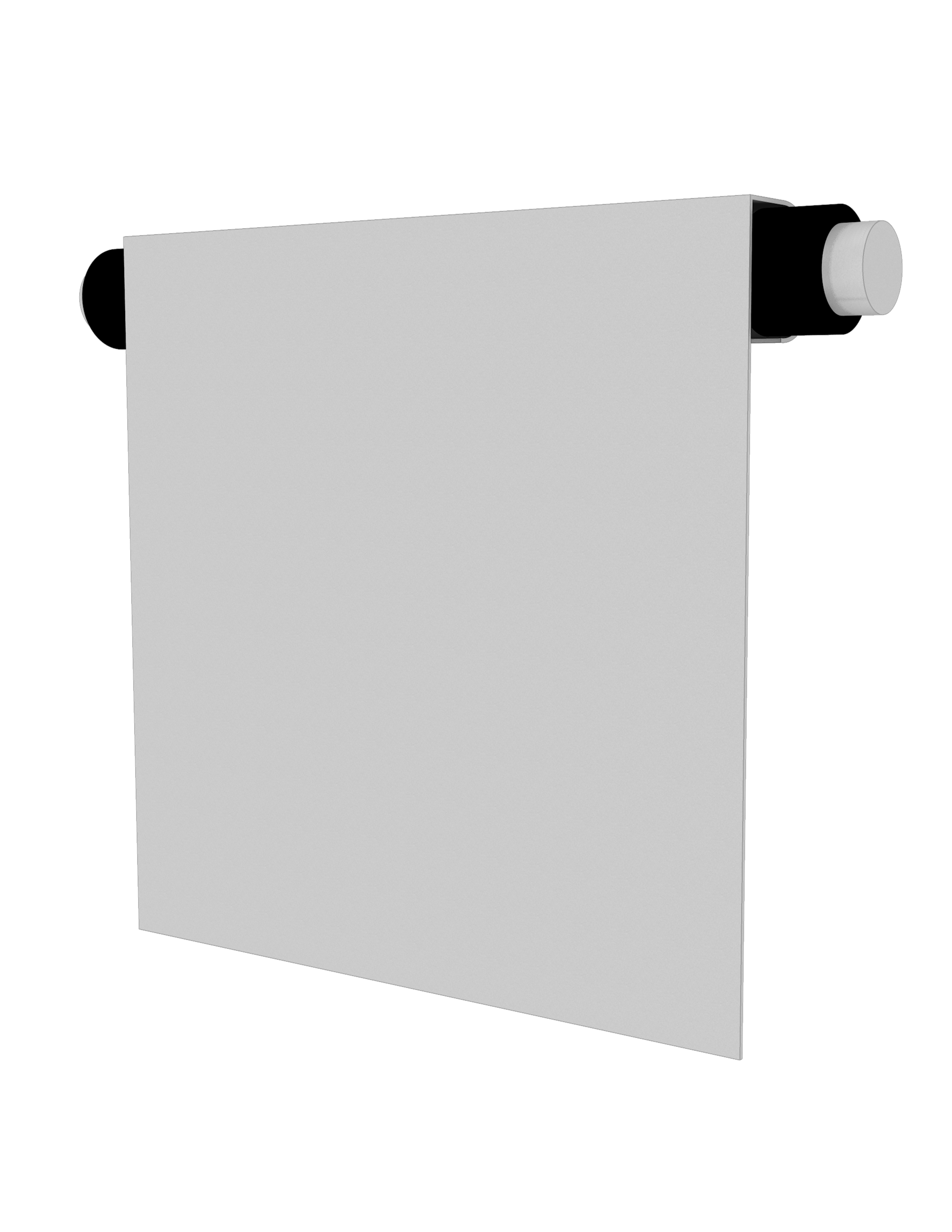 "We also understand that there may be projects with specialized performance and aesthetic requirements, which may fall beyond the scope of our standard suspension systems," Leslie acknowledged. "In these cases, we can modify any of our existing systems, or develop a completely new one, to meet project's unique standards and specifications."
Depending on the specified flapper material, the KINETICWALL system also helps manage unwanted solar heat gain inside the building. Coupled with natural ventilation and natural light, the dynamic system can assist in lowering electric and HVAC loads thereby reducing energy use. Buildings that operate efficiently and keep occupants more comfortable with temperature, light, acoustics and views, are applying sustainable design attributes recognized to contribute to people's productivity, performance, health and happiness.
In addition to supporting occupants' wellbeing and the building's economic and environmental value, EXTECH's KINETICWALL systems enhance a façade's aesthetic qualities. This beautification aspect is rewarded in some communities through initiatives such as the Arts in Transit, percent-for-art compliance and the U.S. General Services Administration's Art in Architecture Program.
To order a sample and learn more about EXTECH's KINETICWALL systems, please visit https://extechinc.com/products/kinetic-wall-dynamic-façade.
EXTECH/Exterior Technologies, Inc.'s mission is to improve lives through innovation in daylighting systems, natural ventilation and other unique building envelope systems. Redefining the intersection between the natural and built environments, EXTECH manufactures and designs wall, window, skylight, canopy and custom façade systems.
Learn more by calling 800-500-8083, emailing info@extechinc.com or visiting https://extechinc.com.
###
---
Filed under: Products
---
Story Resources
Image: EXTECH KINETICWALL Drop-In
Image: EXTECH KINETICWALL Pin-Mount
Image: EXTECH KINETICWALL Rod-Mount
Infographic: EXTECH KINETICWALL
Word document
Request high res photographs for publication