Association News: April 6 webinar to make the case for implementing quality management for fabrication of IG units
Posted on March 24th, 2021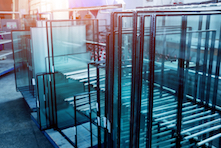 Schaumburg, Illinois - The Fenestration and Glazing Industry Alliance (FGIA) will host a webinar entitled "Implementing Quality Management for the Fabrication of IG Units: Making the Case" on Tues., April 6 at 11:30 a.m. Eastern. During this webinar, attendees will learn the benefits of implementing a formalized quality management system into a company's insulating glass (IG) fabrication processes. This webinar is complimentary and open to the public.
Marg Webb, FGIA's glass products and Canadian industry affairs director, will lead the session, covering highlights including:
• Making the initial case for implementing quality management
• Where and how to start
• Costs and benefits of implementation
"Implementing and maintaining a solid quality management system is the best defense a company can have from catching errors before they leave the plant to preventing issues in the field," said Webb.
Register now for this webinar. FGIA's marketing team will live-tweet this presentation from FGIA's Twitter account, @FGIAonline, using the hashtag #FGIAwebinar.
* About the Speaker *
Prior to FGIA, Marg Webb was the executive director of the Insulating Glass Manufacturers Alliance (IGMA) and the ISO Management Representative for IGMA's ISO 9001:2015 quality management system. She has been involved in building materials construction sector since 1989.
For more information about FGIA and its activities, visit https://fgiaonline.org.
Your trusted industry resource, setting the standards for fenestration and glazing.
###
---
Filed under: Events, FGIA, Products
---
Story Resources
Image
Word document
Request high res photographs for publication