Client News: Tubelite celebrates 70 years
Posted on May 14th, 2015 by Heather West
* Historic Overview *
Tubelite Inc., a leading supplier of storefront and entrance systems, celebrates 70 years in business. It has been fabricating and distributing extruded aluminum products for the glass and glazing industry since 1945.

Seventy years ago, James T. Miller, an engineer for Kawneer in Niles, Michigan, was on vacation and stopped for lunch in Reed City. He immediately liked the area and decided that it would be a perfect place to start a new business. Not long afterward, Miller set up shop in a 50-by-60-foot alley-front building and began making aluminum doors and frames.
The first five years were successful enough to justify a new small building and, in 1949, Miller moved into the current Reed City site. During the next 17 years, this facility would be added on to 20 times and grow to its current footprint.
Miller landed a contract with Pittsburgh Plate Glass to supply the aluminum frames for its glass. The name Tubelite was coined to represent the tubes of aluminum and lites of glass. Within the next two years, Tubelite was buying six million pounds of aluminum extrusions, enough to justify installing the first extrusion press. A second building was erected to warehouse stock doors in anticipation of a national network of PPG distribution depots.
Tubelite leaves private ownership in 1969 and becomes a business unit of Olin Corporation. The product line and personnel grew from relationships with new sister companies and a contract with a revolving door company. The late 70s early 80s were a time of continuous change with two corporate parents and four different management teams.
Oil shortages and a national energy crisis spurred the demand for insulating glass and thermally broken framing like Tubelite's T14000 storefront. A network of service centers is opened to support the strong commercial construction market. Painted finishes for architectural aluminum become more popular and Tubelite formed a strategic relationship with Linetec.
A core group of Tubelite's managers, led by W. Robert Keyes, buys the company when parent company, Indal Inc., is sold. Ken Werbowy is named president and "dependable" was born. Tubelite undergoes a rationalization of its customers, services and products to optimize performance. All finishing operations are transferred to Linetec. Regional service centers are consolidated. Door fabrication and warehouse operations are moved to Walker, Michigan. A new Sutton extrusion press is installed in Reed City. Strong gains in share of demand and profitability resulted from changes implemented in the prior decade.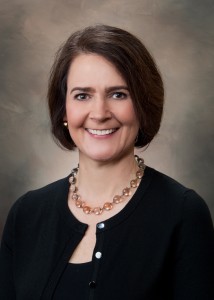 Tubelite's excellent performance gets the attention of Apogee Enterprises. It becomes a business unit in 2007. Geographic expansion is identified as a strategy for the future. Satellite offices are opened in South Carolina and Texas.
Amy Cole, Tubelite's new president, leads the company into the next decade of dependability. Tubelite's dependable brand continues to give its team direction as they work to meet or exceed the needs of the contract glazing and architectural community. Serving these clients, Tubelite focuses on a targeted project market by consistently providing high-quality, pre-engineered storefront, entrance and curtainwall systems -- on time, complete and undamaged.
About Tubelite Inc.

Established in 1945, Tubelite celebrates 70 years of dependable service, fabrication and distribution of architectural aluminum products. Part of Apogee Enterprises, Inc., the company is an industry leader in eco-efficient storefront, curtainwall and entrance systems, and recognized for its fast, reliable and consistent delivery. Tubelite's corporate office, fabrication, warehouse and shipping operations are located in Walker, Michigan. Its Dallas location provides additional fabrication, warehouse and shipping operations and its facility in Reed City, Michigan, houses the company's aluminum extrusion operation.
Tubelite and its staff are members of the American Architectural Manufacturers Association (AAMA), the American Institute of Architects (AIA), the Construction Specifications Institute (CSI), the Glass Association of North America (GANA), and the U.S. Green Building Council (USGBC).
###
---
---
Story Resources
Logo: Tubelite 70th Anniversary
Logo: Tubelite historic logo
Portrait: Amy Cole
Word document
Request high res photographs for publication