Client News: Linetec's specialty spattercoat finishes help architectural aluminum products blend in or stand out
Posted on April 4th, 2022 by Heather West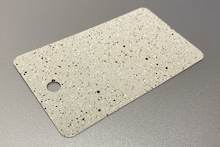 Wausau, Wisconsin (April 2022) – Linetec's multi-colored spattercoat finishes provide a completely customized look for architectural aluminum products. These painted patterns may resemble the style of abstract and impressionist fine artists, or the realism of stone and metal.
Spattercoat finishes are ideal for metal wall panel cladding systems, as well as for aluminum window frames, doors, coping, soffits and decorative interior accents. To achieve the unique appearance, multiple colors of architectural coatings are applied on top of a solid undercoat in a one-of-a-kind pattern. The paint spatters can be many or few, large or small, thick or thin, speckled or swirled to produce the desired three-dimensional depth and textured effect.
"Every spattercoat finish color and pattern is personalized to the project," said Tammy Schroeder, Linetec's vice president of marketing. "Do you want your material to stand out or blend in with the surrounding components and décor?"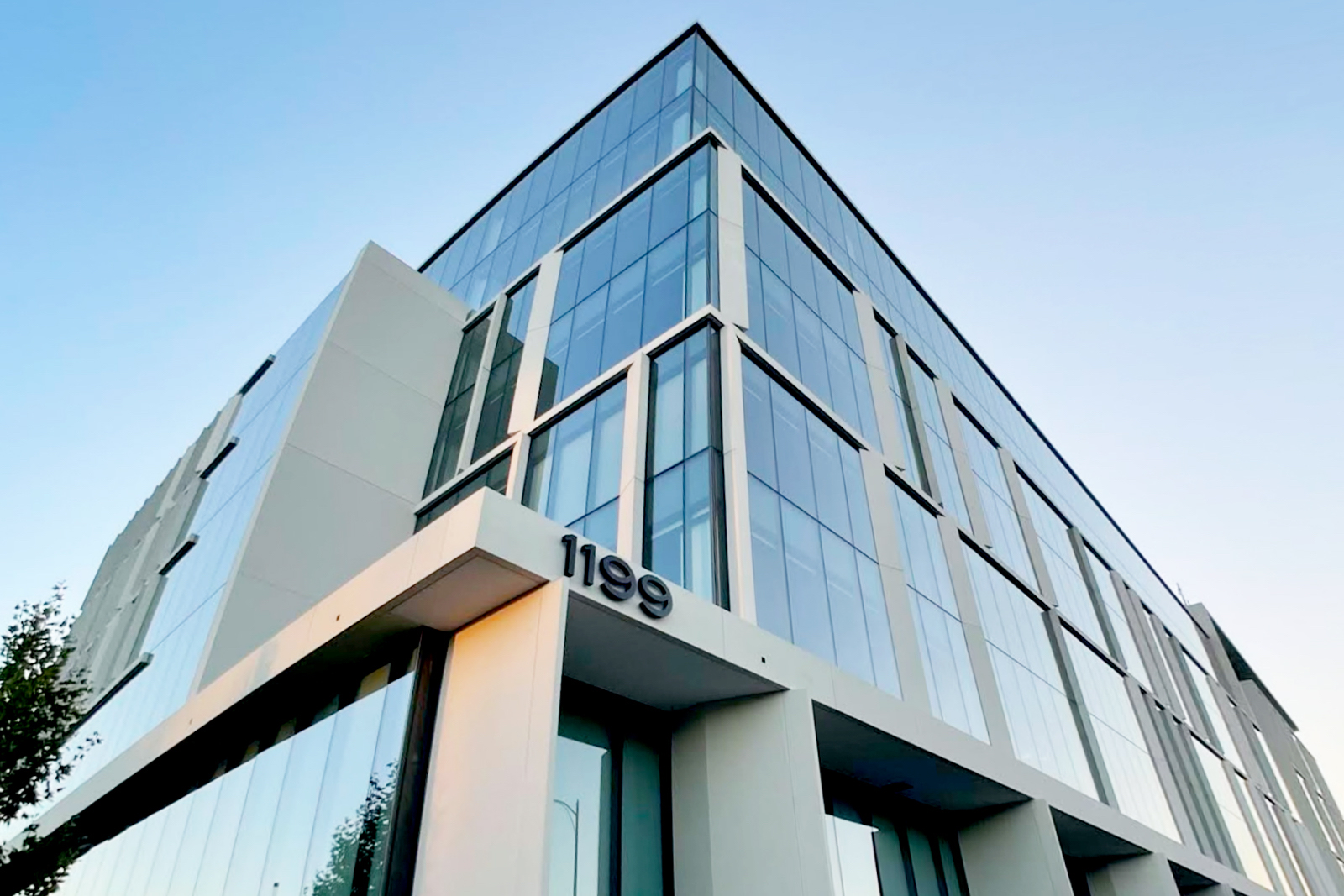 She shared several examples: When real marble and slate are outside the budget, or heavy steel and stone are impractical to fabricate and install, these specialty finishes offer high performance with a comparable aesthetic. Or, create a dramatic accent or feature wall with bold, primary colors over a light base coat. Try the reverse using a dark or black base coat with bright, light colors on top. Bring together corporate, brand or school colors into signature architectural detail, or seamlessly tie an entire color palette together.
Linetec's spattercoat paint process combines precise color matching, hands-on artistry and quality-controlled factory application. Even when spattercoat finishes mimic other materials, they provide the same, consistent, reliable performance as Linetec's other architectural coatings for aluminum. For exterior applications and high-traffic interior surfaces, Linetec recommends a 70% PVDF resin-based coating system applied to industry-leading AAMA 2605 specifications. These painted finishes exhibit outstanding resistance to humidity, color change, chalking, gloss loss and chemicals, ensuring a long-lasting, durable finish with minimal maintenance.
To learn more about Linetec's spattercoat specialty finishes and other finishing services, please call 888-717-1472, email sales@linetec.com or visit https://linetec.com.
About Linetec
Located in Wisconsin, Linetec serves as a single source solution for architectural finishing. The company works with customers across the country, finishing such products as aluminum windows, wall systems, doors, hardware and other architectural metal components, as well as automotive, marine and manufactured consumer goods.
Linetec is a member of the Aluminum Anodizers Council (AAC), the American Institute of Architects (AIA), the Fenestration & Glazing Industry Alliance (FGIA), the National Glass Association (NGA) and the U.S. Green Building Council (USGBC). The company is a subsidiary of Apogee Enterprises, Inc. (NASDAQ:APOG).
###
Note: 1199 Coleman photo by Architectural Glass & Aluminum
---
Filed under: FGIA, Linetec, Products
---
Story Resources
Photo
Word document
Request high res photographs for publication