Association News: AAMA presents webinar on U.S. labor shortage and retention with John Manzella, Aug. 6
Posted on July 16th, 2019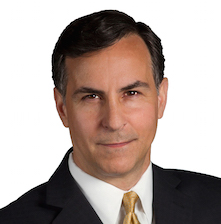 The American Architectural Manufacturers Association's (AAMA) Western Region will host a webinar entitled "U.S. Labor Shortage and Retention" on Aug. 6, covering the current labor shortage and how to retain skilled employees. Leading the webinar is John Manzella, a global business and economic analysis expert.
"This webinar will help attendees better understand current labor trends, more accurately assess and reduce risks, and better prepare for what's ahead," said Manzella.
The presentation will focus on the worsening U.S. labor and skills deficit. It will cover the difficulties of hiring and retaining workers, the causes of the deficit, the impact on companies and strategies firms have or are considering in order to reduce risks. The second half of the webinar with feature a live discussion of these issues, followed by a question and answer session with Manzella.
The AAMA Western Region is sponsoring this event due to the impact of this topic on all fenestration manufacturers and suppliers, especially those in the western region of the U.S.
"The labor shortage in America is felt keenly by our industry," said Mark Wolonsky (H.B Fuller), president of the AAMA Western Region Board of Directors. "Knowing how to keep trained employees and recruit new ones is crucial to maintaining and improving our businesses."
Manzella was the keynote speaker at the 2018 AAMA Summer Conference in Lake Tahoe, California, and presented two roundtables and workshop sessions at the 2019 AAMA Annual Conference this past February in Palm Springs, California.
To register, visit the AAMA online store. The webinar is available to AAMA members at a cost of $25. Non-members may attend at a cost of $50. Questions regarding registration may be directed to education@aamanet.org.
More information about AAMA and its activities can be found on the AAMA website, https://aamanet.org.
* About the speaker *
John Manzella (JohnManzella.com) is a world-recognized speaker, author of several books and a nationally syndicated columnist on global business and the latest economic trends. His views have appeared in The Wall Street Journal, New York Times, Chicago Tribune, Bloomberg, NPR, Houston Chronicle, Denver Post and other publications in China, Mexico and around the globe. He has written several books, including "Global America: Understanding Global and Economic Trends and How To Ensure Competitiveness," "Grasping Globalization: It's Impact and Your Corporate Response" and "Mexico & NAFTA: The Real Impact."
AAMA is the source of performance standards, product certification, and educational programs for the fenestration industry.SM
###
---
---
Story Resources
Portrait: John Manzella
Word document
Request high res photographs for publication