Association News: Donnie Hunter named Chairman of the AAMA Board of Directors, Janice Yglesias now Executive Director
Posted on April 1st, 2019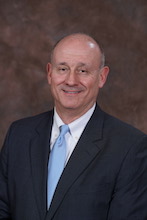 During the American Architectural Manufacturers Association (AAMA) 82nd Annual Conference in February, Donnie Hunter, director of global product management for Kawneer, was recognized as the new chairman of the AAMA Board of Directors. Hunter takes on this role following a two-year term led by outgoing Chairman Mike DeSoto, chief operating officer for MI Windows and Doors.
Hunter gave a speech during the event, in which he discussed four areas where he hopes to "stay the course" with existing organization strategy: the organization itself, education and training, technical standards and globalization.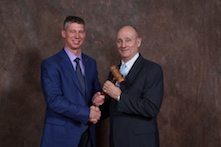 "I am confident AAMA will work to strengthen our staff to continue to provide the services members and industry require," said Hunter. "Efforts will continue to showcase AAMA as an industry leader in providing educational and training opportunities and materials. Documents and publications are the core of who AAMA is, and we must continue to update and provide new documents that are relevant to the changing industry. And finally, as more member companies look to expand globally, we need to be aware and stay abreast as to what is transpiring in the growing global economy."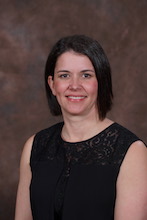 Additionally, Janice Yglesias was named executive director of the association. Yglesias has served AAMA for 20 years and previously held many positions within the organization, most recently executive vice president.
"Since moving into the lead role [for the association], Janice has continued to demonstrate the abilities to lead and provide direction for the organization," according to Hunter. "The Board is looking forward to working with Janice as she positions the association for continued success and growth."
More information about AAMA and its activities can be found via the AAMA website, aamanet.org.
AAMA is the source of performance standards, product certification and educational programs for the fenestration industry.SM
###
---
---
Story Resources
Portrait: Janice Yglesias, AAMA Executive Director
Photo: Passing The Gavel - from Mike DeSoto (left) to Donnie Hunter (right)
Word document
Request high res photographs for publication