Tubelite launches continuing education website
Posted on March 28th, 2023 by Heather West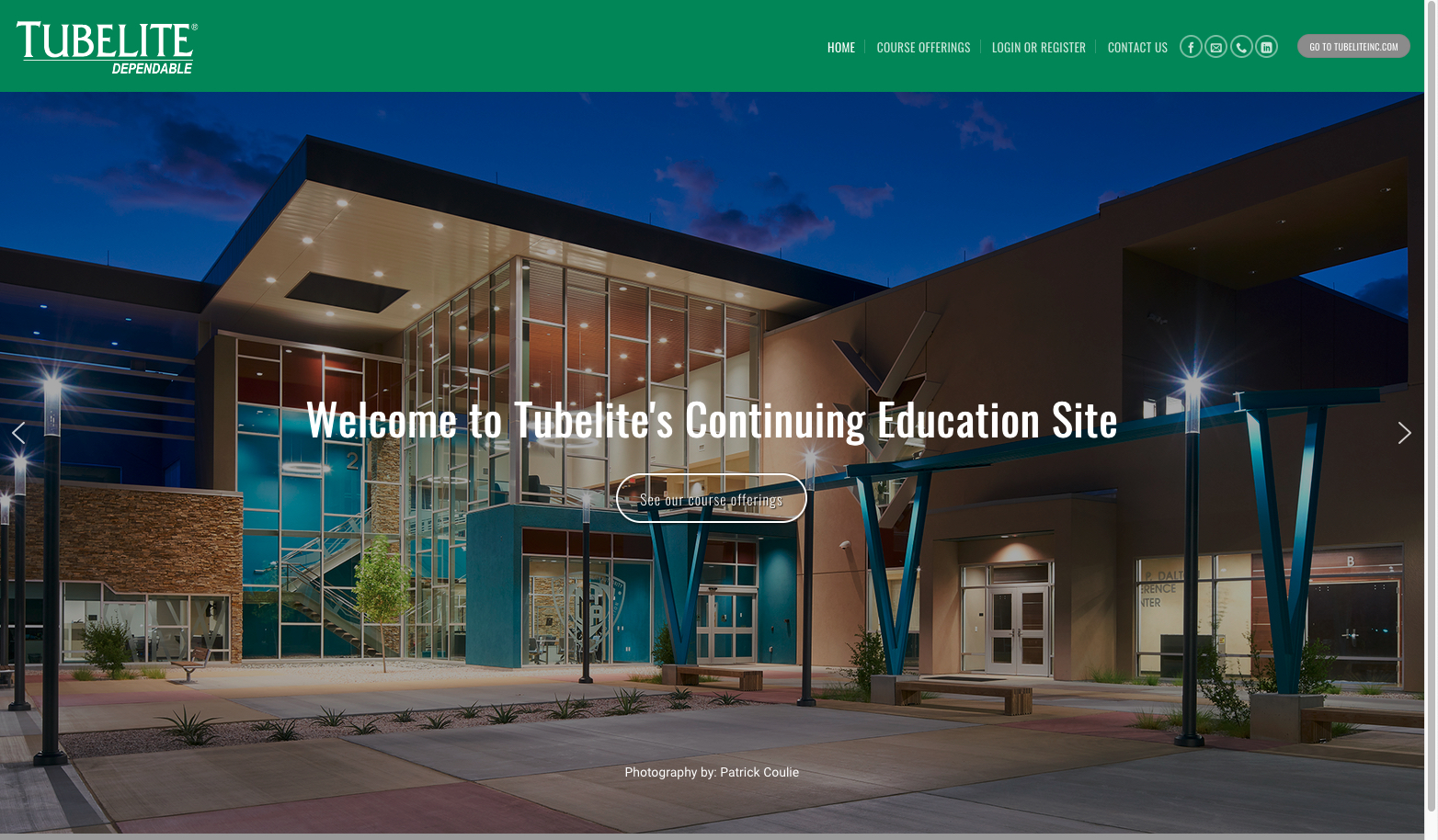 Walker, Michigan (March 2023) – Supporting continuing education and training needs, Tubelite introduces Teach.TubeliteInc.com. The website centralizes educational resources for architects, specifiers, glazing contractors, clients and others interested in learning about architectural aluminum products for commercial building projects.

Teach.TubeliteInc.com offers two newly updated courses, approved by the American Institute of Architects Continuing Education System (AIA/CES). Both courses are part of Tubelite's "Sustainable Solutions for Better Buildings" learning program:
• Sustainable and Energy-Efficient Aluminum Systems
• Storefront or Curtainwall?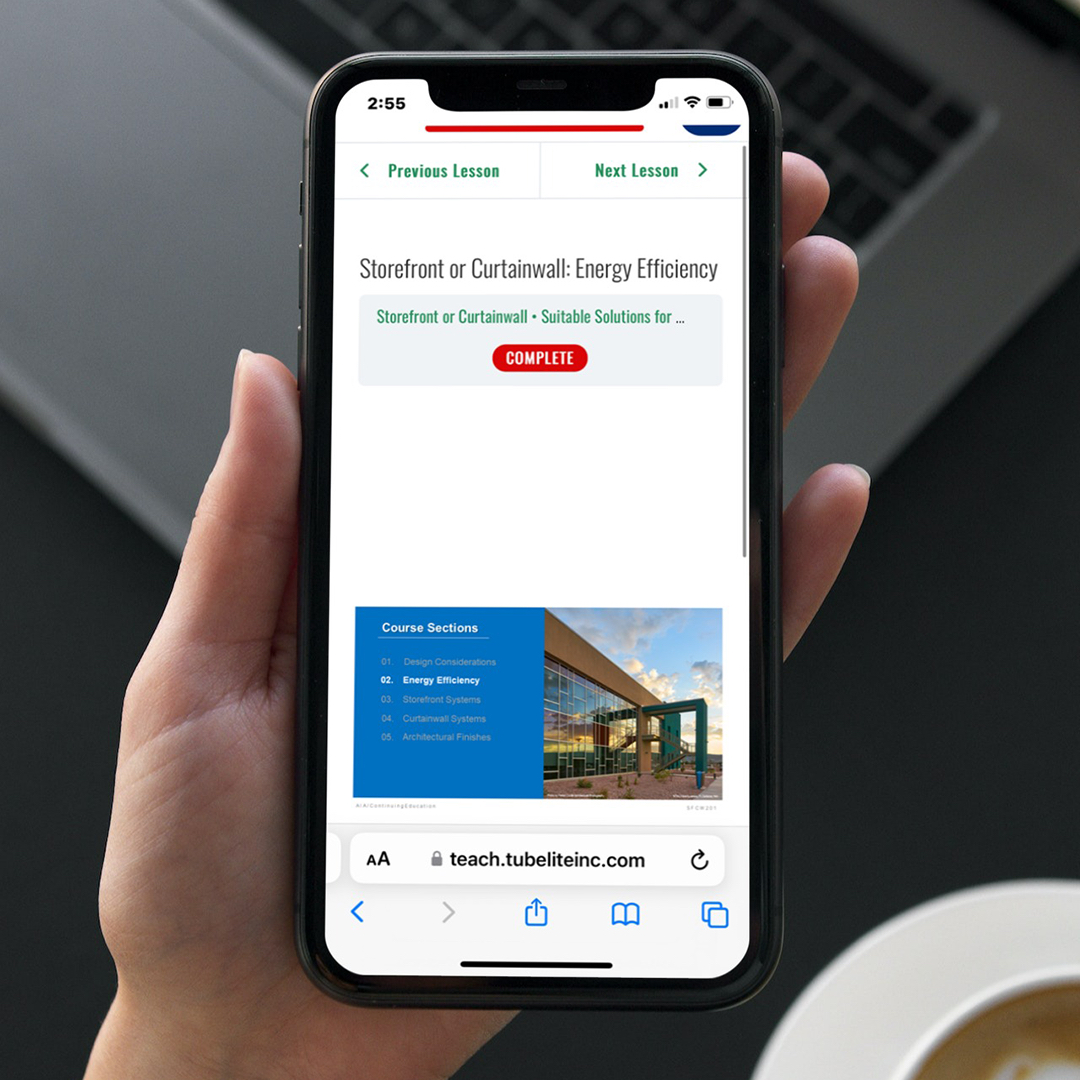 Visitors simply complete the free registration to receive a login and access the AIA/CES on-demand, self-guided courses. Reading through the lessons at their own pace, participants that successfully complete both one-hour courses will earn 2.0 Learning Units (LUs) for Health, Safety and Welfare (HSW).

Visitors to Teach.TubeliteInc.com also can request in-person AIA/CES presentations for the "Sustainable Solutions for Better Buildings" courses and for Tubelite six other courses:
• Storefront or Curtainwall? Seeing Through the Difference, 1.0 LU HSW
• Energy-Efficient Fenestration – Don't be Left in the Cold, 1.0 LU HSW
• Hurricane Impact-Resistant Fenestration – Weather the Storm, 1.0 LU HSW
• Blast Mitigation Fenestration – Selecting the Best Defense, 1.0 LU HSW
• The In's and Out's of Aluminum Doors and Frames, 1.0 LU
• "Green" Architectural Aluminum and Glass, 1.0 LU HSW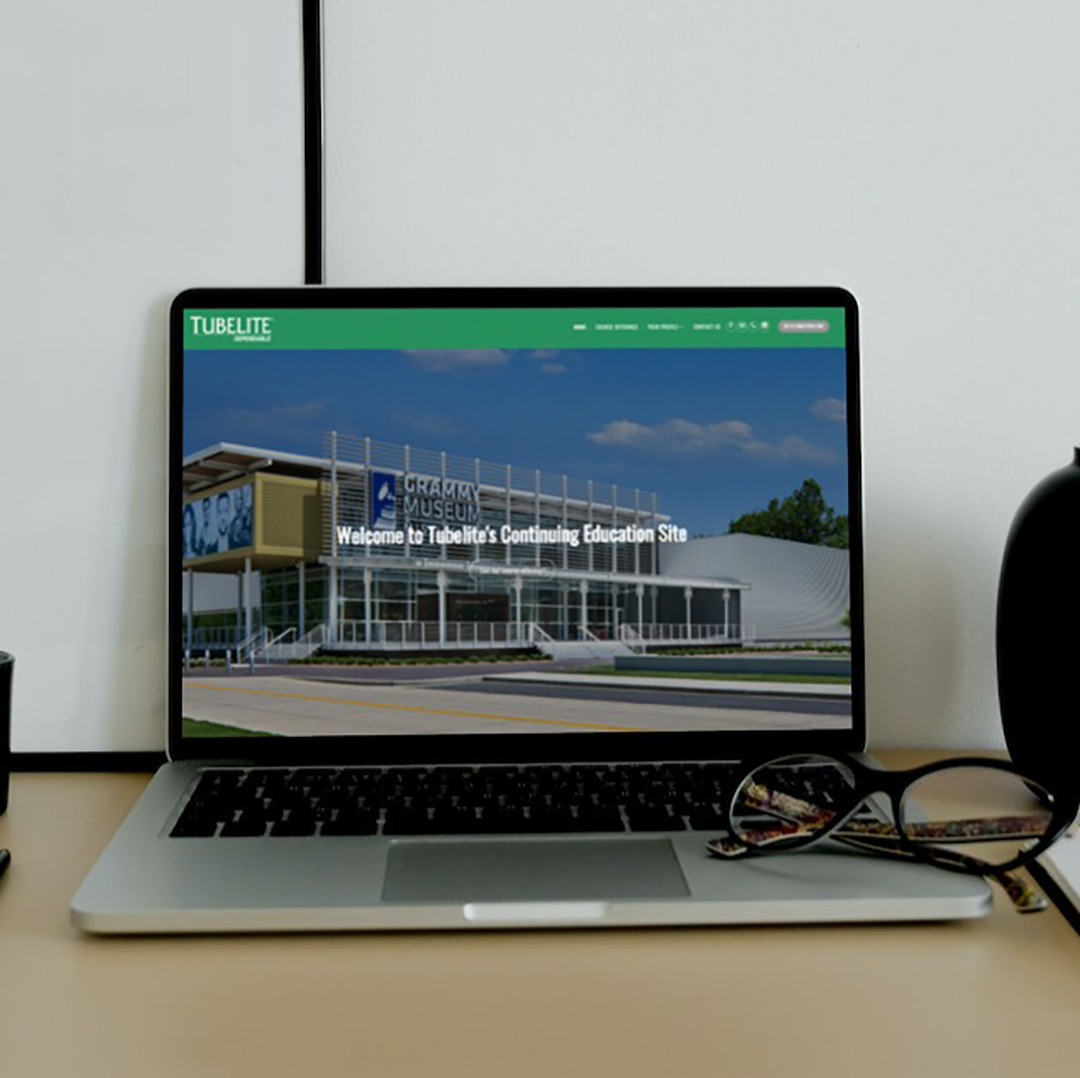 Additional tools and resources on Teach.TubeliteInc.com include links to:
• LearnGlazing.com – Recognized by the North American Contractor Certification (NACC) Program and Architectural Glass & Metal Technician (AGMT) Certification Program as approved continuing education material, LearnGlazing.com currently offers glass and glazing professionals with more than 500 lessons, dozens of courses and a Glazier Trade Certification Program.
• ARCAT – An industry reference tool for more than 30 years, the ARCAT website provides easy access to education, as well as product specifications, catalogs, data sheets, videos, and CAD and BIM files.
• Tubelite's client portal – Current customers can register to access specialized training opportunities and videos such as installation tutorials, facility tours and estimate training. The portal also connects clients to proprietary online calculators and tools, and customized information regarding orders, samples, payments, shipments and warranties.

To learn more about Tubelite's continuing education and training resources, please visit Teach.TubeliteInc.com.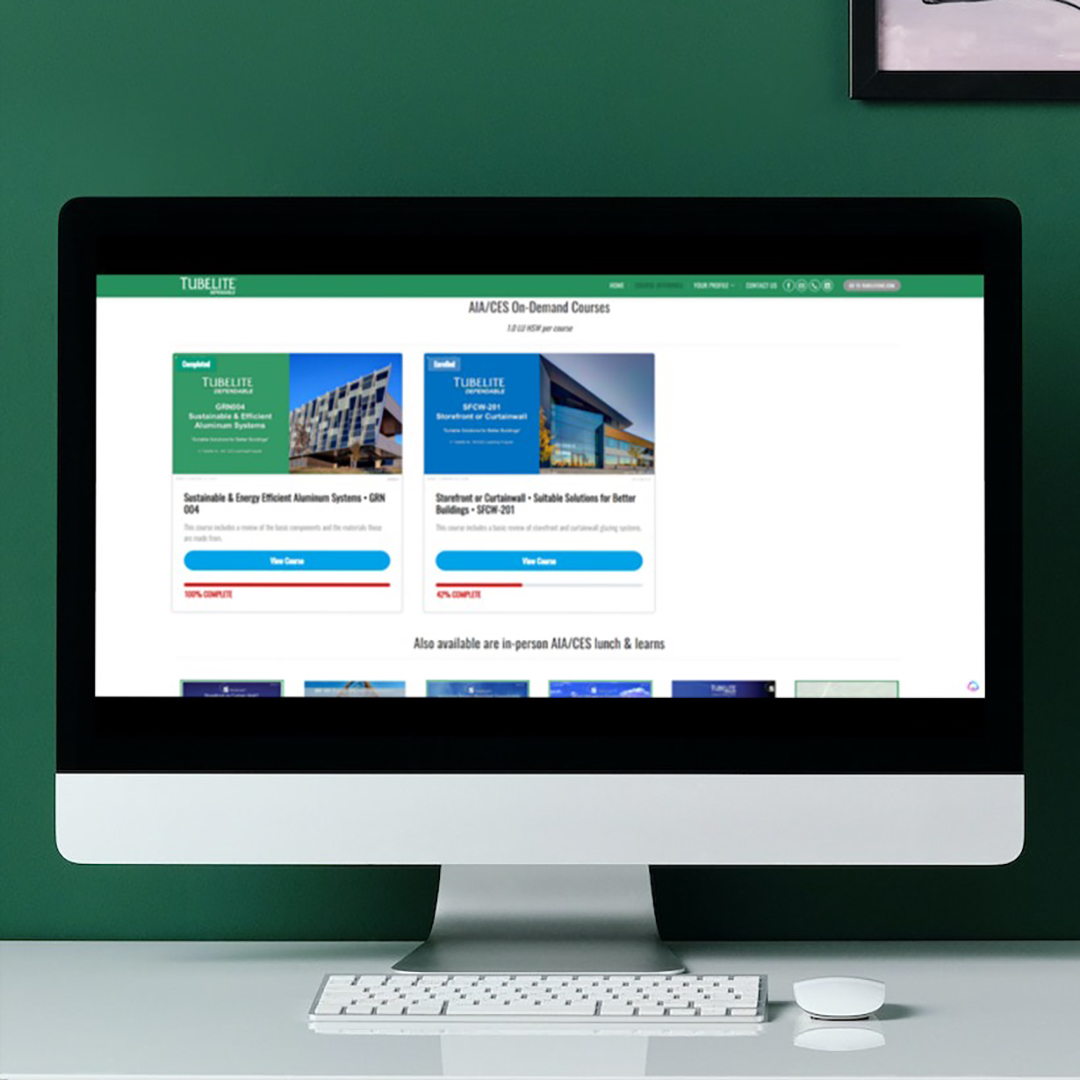 Please visit tubeliteinc.com for information on Tubelite's architectural aluminum products, projects and more.

About Tubelite
For more than 75 years, glazing contractors have counted on Tubelite's dependable service, fabrication and distribution of architectural aluminum products. Part of Apogee Enterprises, Inc., the company is an industry leader in eco-efficient storefront, curtainwall and entrance systems, and recognized for its fast, reliable and consistent delivery.
Tubelite's corporate office, fabrication, warehouse and shipping operations are located in Walker, Michigan. Its Dallas location provides additional fabrication, warehouse and shipping operations. Its facility in Reed City, Michigan, houses the company's aluminum extrusion operation. The company also has an office in Warwick, Rhode Island.
Tubelite and its staff are members of the American Institute of Architects (AIA), the Construction Specifications Institute (CSI), the Fenestration and Glazing Industry Alliance (FGIA), the National Fenestration Rating Council (NFRC), the National Glass Association (NGA) and the U.S. Green Building Council (USGBC).
###
---
Filed under: Tubelite
---
Story Resources
Image 1
Image 2
Image 3
Image 4
Word document
Folder with Word document and four images
Request high res photographs for publication