Association News: William Babbington shares fenestration, glazing commercial design trends at FGIA Virtual Fall Conference
Posted on October 21st, 2020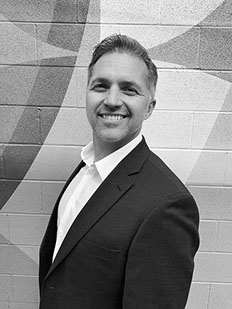 Schaumburg, Illinois - Those participating in the Fenestration and Glazing Industry Alliance (FGIA) Virtual Fall Conference heard from an architect and engineer about commercial design trends. William Babbington, AIA, PE, LEED AP BD+C, at Studio NYL, shared insights into some of the more frequently seen and requested exterior trends within fenestration and glazing, including frameless glass options, bird-friendly glass and more.
Babbington described Studio NYL as "design oriented, but also collaborative with architects and fabricators." To understand trends, Babbington said, one needs to understand goals and drivers behind them. "Typically, these are energy, durability and comfort," he said. With this, Babbington shared several patterns he is seeing.
Frameless Glass Options
While Babbington conceded that going frameless is not the least expensive option, he recommended fabricators and installers get more comfortable with the concept. "We have been seeing more and more of them out there," he said. "Put insurance on it until you get comfortable with it."
One advantage of frameless glass, according to Babbington, is that the visual appeal can stand out. "You are paying for all that glass, so let's actually see it," he said. "Get as much of the frame obstruction out of the way."
Babbington hopes to see more work being done with fused glass corners in the future. "This is how can we be more thermally efficient and also let glass do what it does best, which is allow transparency."
Vacuum Insulated Glazing Units
Another product Babbington recommended manufacturers research is vacuum insulated glazing (VIG) units. "Start on the smaller production level and learn the technology and quality control," suggested Babbington. "You're looking at a much higher thermal performance and a much smaller area." Using these products in historic projects, or those in which the load cannot be increased from a structural standpoint, one can upgrade the energy efficiency without having do a full-structural retrofit, said Babbington.
Bird-friendly Glass
Bird-friendly glass is getting more traction, especially in California and New York, reported Babbington. "It works for bird strike prevention. And the industry is offering more options to bring to market and making designers and owners more aware of it," said Babbington. He suggested designers work bird-friendly glass into their designs. "[Municipalities] recognize the importance of it, but they are making it an attainable requirement," said Babbington.
Codes
Babbington reported those working to update codes are doing their best to simplify things. "I know people focusing on fenestration are trying to make it much more straight-forward at least on the prescriptive paths," he said. "We are seeing more energy models being done on the buildings, allowing us to be more accurate in terms of the actual anergy performance."
Communication
Additionally, Babbington noted that communication gaps between the manufacturer, fabricator, installer and designer are all getting much tighter. "That's really resulting in a better product in the end," he said and used the example of manufacturers making high-performing glass that also has the benefit of visual clarity. "Manufacturers are getting much savvier in terms of increasing glass flatness and clarity in a consistent manner," he noted.
About the Speaker
William Babbington, AIA, PE, LEED AP BD+C, Facade Design Director, Principal at Studio NYL. Babbington is both an architect and engineer who has designed and realized award-winning facade projects that merge high performance, high design and constructability. He is the current national chair for the Building Enclosure Council and a representative for AIA National on the ASHRAE 90.1 Envelope Subcommittee. Babbington is also on the ASTM Committee E06 on Performance of Buildings and is a developer and trainer for ASTM's and NIBS' new Building Enclosure Commissioning (BECx) certificate program.
More information about FGIA and its activities can be found at https://FGIAonline.org.
Your trusted industry resource, setting the standards for fenestration and glazing.
###
---
---
Story Resources
Word document
Request high res photographs for publication