Association News: Announcing the Fenestration and Glazing Industry Alliance
Posted on January 2nd, 2020 by Heather West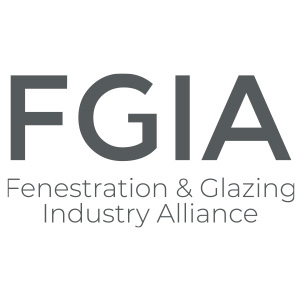 The American Architectural Manufacturers Association (AAMA) and the Insulating Glass Manufacturers Alliance (IGMA) have officially combined into one organization with the new name, Fenestration and Glazing Industry Alliance (FGIA). After a July 2019 vote by both bodies to unify, the two organizations have come together as of Jan. 1, 2020.
FGIA Vision and Mission
The AAMA and IGMA Boards of Directors met in early December to finalize the vision and mission of the unified organization.
The vision focuses on improving home and building performance through better glass, window, door and skylight technologies and standards. The FGIA strives to be a welcoming community, leading the glass, glazing and fenestration industry through research, consensus-based standards, product certification, advocacy, and education and professional development.
FGIA Social Media
New social media platforms have been established for the new organization, including the following.
* Twitter: @FGIAonline
* Instagram: @FGIA_online
* LinkedIn: @FGIAonline
* Facebook: @FGIAonline
Industry professionals are invited to like, connect and follow these accounts to stay up to date on the latest information from FGIA.
FGIA Brand Launch
The new logo and branding will be revealed at the inaugural FGIA Annual Conference, to be held Feb. 10-13, 2020, along with a new promotional video. Those attending the Opening General Session will be among the first to see the new FGIA logo and will learn the story behind it. Registration for the conference is open now.
FGIA 2020 Events
Save the date for these 2020 events:
* FGIA Annual Conference: Feb. 10-13 – Marriott Harbor Beach – Ft. Lauderdale, Florida
     Southeast Region Winter Meeting: Feb. 13-14, same location
* FGIA Summer Conference: June 22-25 - Fairmont Chicago, Millennium Park – Chicago
* FGIA Fall Conference: Oct. 5-8 – Le Westin Montreal – Montreal, Quebec
* FGIA IG Fabricator Workshop: Nov. 10-12 – Intertek – Plano, Texas (tentative)
For more information visit the FGIA events page.
Your trusted industry resource, setting the standards for fenestration and glazing.
###
---
---
Story Resources
Image 1
Image 2
Word document
Request high res photographs for publication