Association News: AAMA releases updated document for impact-resistant windows, doors and skylights
Posted on December 1st, 2016 by Heather West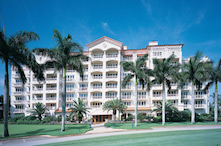 The American Architectural Manufacturers Association (AAMA) recently released an updated document using ASTM test methods to qualify windows, doors and skylights as "impact resistant." The AAMA 506-16, "Voluntary Specifications for Impact and Cycle Testing of Fenestration Products," was last updated in 2011.
"The AAMA 506 document provides details regarding the rating of windows, doors and skylights for impact and pressure cycle testing, generally associated with hurricane conditions. This version has been updated to reference the most current ASTM specifications required for qualifying mulled assemblies," says Steven Saffell (Simonton), co-chair of the AAMA 506 Impact Specification Review Task Group.
The change primarily updated references, as the standard's previous ones were from five years prior. This specification provides a system for rating the ability of windows, doors, skylights and sliding glass doors to withstand impact and pressure cycling generally associated with hurricane conditions. The basis for this specification is initial qualification through one of the three standards and specifications referenced in the document, followed by impact and cycle testing in accordance with ASTM E1886 and ASTM E1996.
AAMA 506-16, as well as other AAMA documents, may be purchased from AAMA's online store.
###
---
---
Story Resources
Request high res photographs for publication