Association News: Jan. 29 AAMA webinar to cover Canadian energy codes, regulations
Posted on January 22nd, 2019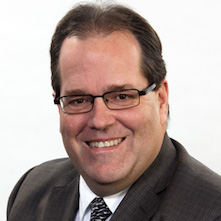 The American Architectural Manufacturers Association (AAMA) will host a webinar on Canadian energy codes and regulations and their movement toward higher performance levels over the next decade. Jeff Baker, president of WESTLab Canada and Fenestration Canada's technical consultant, will present the current state of energy codes and regulations across Canada. He also will share proposed changes coming in the next 10 years. Register now for "Canadian Energy Codes and Regulations – Where Are They Going?" taking place at 11:30 a.m. Eastern on Tues., Jan. 29.
"The energy code and regulation changes being proposed in Canada are going to push the fenestration industry to energy performance levels beyond the capability of current fenestration technology," said Baker. "The industry needs to be involved in these discussions that will have such a lasting impact on their business."
This AAMA webinar, along with all of AAMA's online programming, will be live-tweeted from AAMA's Twitter account during the event using the event hashtag, #AAMAwebinar. This complimentary presentation is open to the public.
"These are significant changes of which the industry needs to be aware," said Steven Saffell, AAMA Technical Director. "AAMA continues to be forward-thinking when it comes to anticipating the future of the industry with this training."
About the Speaker

Baker received his master's degree from the University of Waterloo, studying fenestration heat transfer. He has spent the last 30 years working in the fenestration energy analysis field and is currently the president of WESTLab Canada. WESTLab is a world leader in the energy analysis of fenestration systems, currently offering fenestration energy rating services to the National Fenestration Rating Council (NFRC) and CSA Group standards. He is the technical consultant for the Fenestration Canada, past chair of the NFRC board of directors, chair of the CSA A440 technical committee on fenestration performance, member of the Canadian Home Builders Association Technical Research Committee and participates in several Canadian national building code committees.
More information about AAMA and its activities can be found via the AAMA website, https://aamanet.org.
AAMA is the source of performance standards, product certification and educational programs for the fenestration industry.SM
###
---
---
Story Resources
Word document
Request high res photographs for publication