Association News: Keynote Brian Fielkow speaks on driving to perfection, leading people safely at AAMA Fall Conference
Posted on October 19th, 2017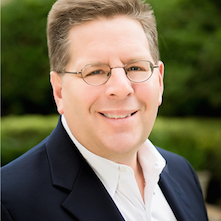 A keynote speaker delivered 12 principles for "driving to perfection" when it comes to company culture, as well as the best ways to lead people safely in the workplace, during the American Architectural Manufacturers Association (AAMA) 2017 National Fall Conference in Greenville, South Carolina.
Business leader and author, Brian Fielkow, laid out six principles Monday afternoon during his initial keynote address and then discussed his remaining six principles the following day. After each address, he led a discussion group to address questions related to his earlier presentations. He also offered practical applications for companies to take back to their workplaces to implement.
Fielkow reviewed what company culture means and how companies can apply it."It's the ultimate competitive weapon, but it's not one-size-fits-all," he said.
Fielkow asked those in the audience why customers come back to them and reiterated that what customers are buying is their culture, basically – how companies function and deliver services.
"Culture is nothing more than the convergence of the right people, plus the right process," he said. "Look for that balance. It's leader-driven, but employee-owned."
Fielkow encouraged business leaders to consider the difference between values and priorities to build and grow a healthy company culture.
"Values don't shift," he said. "Priorities do. Values are non-negotiable."
Fielkow used the acronym "TTT," which stands for treatment, transparency and trust. These are important for managers to show and work on, Fielkow stated.
"Good treatment keeps people from leaving," he said. "People don't leave companies, people leave people [managers]."
The following day, Fielkow focused more on safety in the workplace.
"The same principles that drive safety excellence also drive sales and service excellence," he said. "Safety is a core value, not a priority."
Fielkow asked attendees to change their thinking to change their culture around safety. "Try to picture safety and operations as one and the same," he said.
For example, "old" thinking dictates that safety is a cost, because it means paying for things like insurance and training. Alternately, "new" thinking suggests that safety is an investment that pays huge dividends.
"Safety and productivity are not in conflict with each other," said Fielkow.
He also recommended creating a just culture when it comes to punishment for accidents and incidents, and prioritizing coaching toward good habits instead of discipline. There's a huge difference between an honest mistake and reckless behavior, noted Fielkow.
"Everyone in the company must know and understand that safety comes before production, no matter what," he said.
Fielkow offered some parting advice in never dismissing an accident or an injury because it was "minor." "Frequency breeds severity, so 'minor' accidents and injuries matter, too," he said.
More information about AAMA and its activities can be found via the AAMA website, https://aamanet.org.
AAMA is the source of performance standards, product certification and educational programs for the fenestration industry.SM
###
---
---
Story Resources
Portrait: Brian Fielkow
Word document
Request high res photographs for publication