Client News: Alumicor's Jennie Lamoureux and Jonathon Greenland honored with CSC Chapter Awards of Merit
Posted on April 30th, 2021 by Heather West
Toronto (April 2021) – Alumicor's architectural representative, Jennie Lamoureux, and client development manager, Jonathon Greenland each received a Construction Specifications Canada (CSC) 2020 Chapter Award of Merit. An online award ceremony was held April 15, 2021 honoring their industry leadership and dedicated volunteerism within their respective CSC chapters.
At Alumicor, Lamoureux and Greenland work closely with Canadian design, construction and installation teams to evaluate, select and specify aluminum-framed curtainwall, storefront, skylight, entrance and window systems for commercial building envelopes. Drawing from their industry experience and Alumicor's expertise, they support project goals for performance, appearance, sustainability, on-time scheduling and long-term value.
CSC noted, "Our volunteers are the backbone of our association and we are extremely proud that our volunteers have decided to devote their time, effort and resources toward CSC for the betterment of the design and construction industry."
David Graham, CSC's vice president of membership, chapter development and communications, recognized every Chapter Award of Merit recipient and said, "We're all so very thankful for their hard efforts and their work involved in the chapter development. Congratulations to all of you."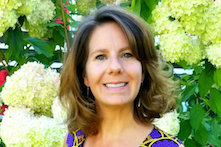 Jennie Lamoureux, DCC-CSC Montreal Chapter Chair / Alumicor Architectural Representative
Based in Montreal and fluent in French, Lamoureux serves as the board chair for the CSC chapter, known better as the Devis de construction Canada (DCC-CSC) Section de Montréal. She continues to chair DCC's executive and specifier committees, and guides the chapter's communications and activities, including virtual and in-person events and educational presentations. She successfully completed CSC's Principles of Construction Documentation (PCD) coursework.
In addition to her leadership with DCC-CSC, Lamoureux is an active member of the Association de vitrerie et fenestration du Québec (AVFQ, Quebec Glazing and Fenestration Association) and participates in the Technical Committee - Commercial Sector. She also represents Alumicor as part of Apogee Enterprises, Inc. as member of the Fenestration and Glazing Industry Alliance (FGIA) and contributes to the Architectural Products Council's Methods of Test Committee.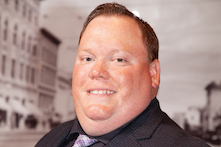 Jonathon Greenland, CSC Calgary Chapter Chair / Alumicor Client Development Manager
A two-time recipient of the CSC Chapter Award of Merit, Greenland currently serves the CSC Calgary chapter board chair. He continues to direct the Calgary executive committee, to act as co-chair of its Connections Café and Golf Tournament, and to facilitate meetings, member programs and education events. In addition to his active participation, Greenland also successfully completed CSC's PCD coursework and is a Certified Technical Representative (CTR).
Greenland also volunteers as vice president for the Provincial Glaziers Association of Alberta (PGAA) and is a past president of the affiliated Glass & Architectural Metals Association (GAMA). In addition, he represents Alumicor as a member of the Alberta Building Envelope Council (ABEC) South.
Drawing from 20 years in the commercial glazing industry, Greenland works most closely with architects and customers located in Alberta.
About Alumicor, Ltd.
Alumicor is a Canadian-based supplier of Architectural Aluminum building envelope products. Founded in 1959, today's Alumicor drives innovation with products and manufacturing capabilities that effectively respond to the evolving needs of the architectural and building community. Alumicor has earned respect and recognition from this community for technical competence, responsiveness and integrity. With a commitment to sustainable design, Alumicor is fully positioned to support green building projects and criteria of the Canadian Green Building Council's LEED® rating systems.
With corporate offices in Toronto, Canada, Alumicor services the North American market through four manufacturing facilities and a number of sales centres across the country. Alumicor's commitment is to provide innovative product, on time, at a competitive price. This mandate is fulfilled with the enthusiasm of dedicated staff, distributors and suppliers.
###
---
---
Story Resources
Portrait: Jennie Lamoureux, Alumicor architectural representative
Portrait: Jonathon Greenland, Alumicor client development manager
Word document, English
Word document, French
Request high res photographs for publication