Association News: Economics expert John Manzella touches on trade, labor, immigration at FGIA Annual Conference
Posted on February 17th, 2020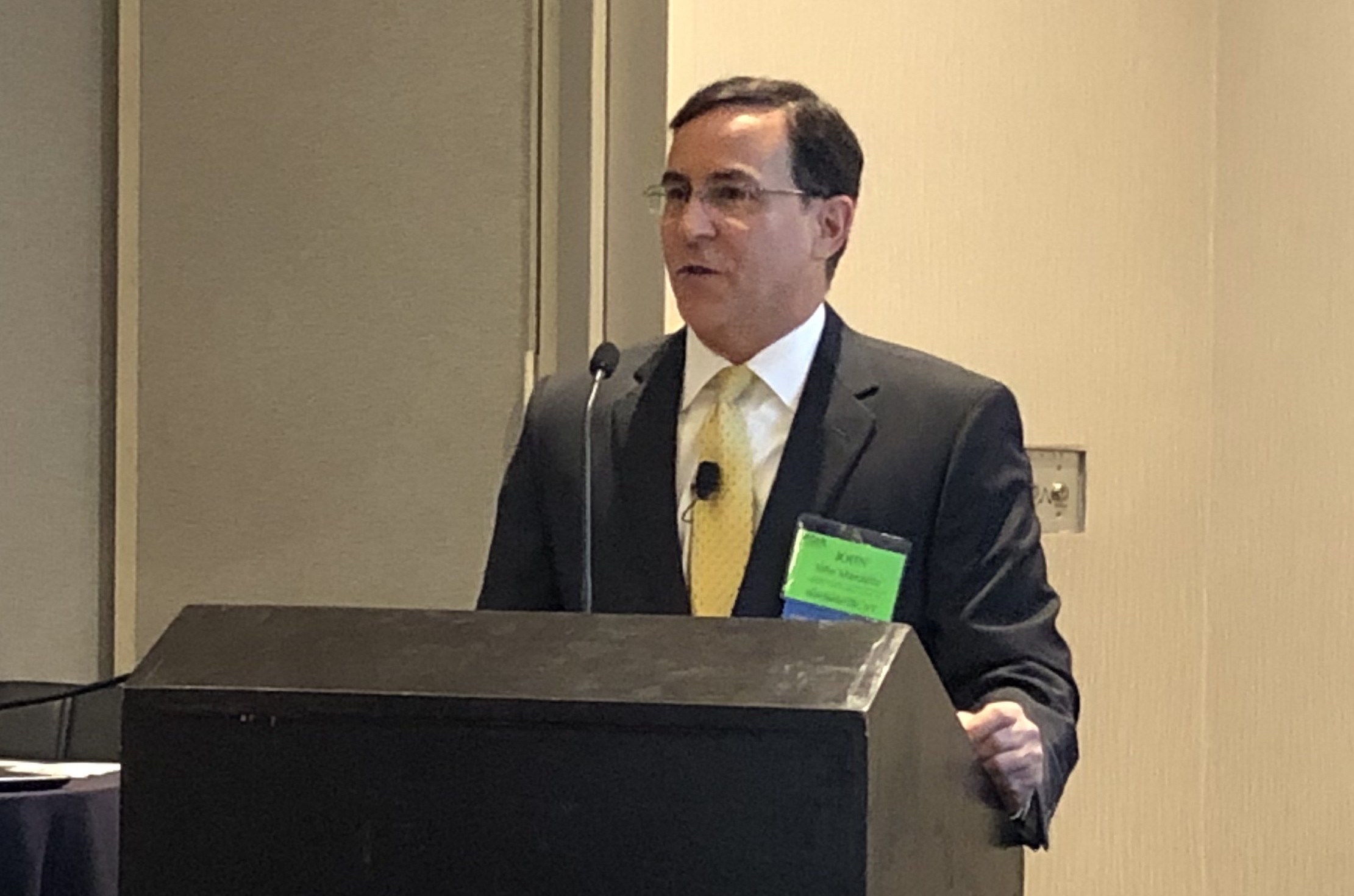 Those at the 2020 Fenestration and Glazing Industry Alliance (FGIA) Annual Conference heard an economics expert offer perspective on several crucial, global topics. John Manzella led a roundtable discussion about economic issues like trade, the Trans-Pacific Partnership (TPP), United States-Mexico-Canada agreement (USMCA) and automation on Tuesday, offering two sessions.
Trade
"I've always been a big advocate of trade, and the U.S. is one of the biggest beneficiaries of globalization," said Manzella.
Manzella reported that markets outside the U.S. and Canada represent 80% of the world's purchasing power and 95% of its consumers. Trade supports one in five U.S. jobs and increased household income by more than $18,000 per 2016 data, he said.
"Nearly half our exports are sold to our free trade agreement partners but that is only 6% of the population," he said. "The key is to knock down barriers with other countries and level the playing field."
Trans-Pacific Partnership
Manzella brought up the Trans-Pacific Partnership (TPP), which he said would have helped the U.S. to rewrite the rules of trade with Asia.
"But because we are not a member of the TPP, we are losing out to countries that are," he said.
Manzella said deficits are much more than trade -- there are many factors involved. While America's trade deficit with China has gone down slightly, the nation's trade deficit with the rest of the world has not.
USMCA
Next, Manzella discussed the USMCA.
"North American trade, with Mexico, Canada and the U.S. working together, has helped us with China," he said. "We combined our resources, enhancing our strength."
Still, there are other things to consider with USMCA, he said.
"When [Americans] buy a good from Mexico, 40 percent of that content was from the U.S. and was shipped to Mexico," Manzella said. "Does that mean the U.S. should take the deficit and knock off 40%? The deficit numbers don't reflect reality."
He said USMCA encourages U.S. companies to invest more in other U.S. companies, and less so with Mexican and Canadian companies. However, U.S. companies investing abroad have a very positive impact on the U.S. in general, he added.
"In many cases, they do better in the long run," said Manzella of such companies.
Automation
On the labor front, Manzella encouraged conference participants to not fear automation.
"It scares people quite a bit, because 50% of jobs are likely to be automated in the next 20 years," he said. "But in the long run, automation creates more jobs down the road."
For more information about FGIA and its activities, visit https://fgiaonline.org.
Your trusted industry resource, setting the standards for fenestration and glazing.
###
---
Filed under: Events
---
Story Resources
Photo: John Manzella
Portrait: John Manzella
Word document
Request high res photographs for publication