Association News: AAMA appoints Janice Yglesias as executive vice president, promotes other personnel
Posted on February 20th, 2018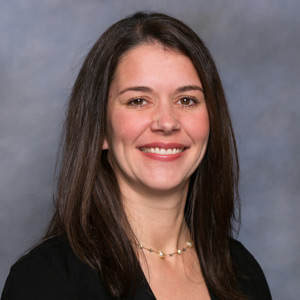 Janice Yglesias has been promoted to be the American Architectural Manufacturers Association's (AAMA) executive vice president, as approved by the association's board of directors. Yglesias previously served as association services director before taking on this new position.
"During her 18 years with AAMA, Janice strived to learn and understand all AAMA operations, programs and services. That knowledge has been transferred into countless improvements in AAMA procedures and productivity, making this a very well-deserved promotion," said AAMA President and CEO Rich Walker.
Yglesias's new role will involve creating, communicating and implementing the organization's vision, mission, values, beliefs and strategic goals, as directed by the president and CEO, and the board of directors, as well as assisting in planning, organizing and directing staff, programs and activities of the association. She also will oversee, guide, direct and evaluate the work of other executive leaders including directors and managers of the association and will determine ways to reduce costs, increase revenues and improve overall company performance for association products and services. In addition, Yglesias will establish effective internal and external relationships, and work on other specific assignments.
Walker went on to say that Yglesias is "a tireless worker who always finds time to consult with members and staff, extending her outstanding ethical standards, personal integrity, strong leadership and teamworking skills."
Yglesias celebrated 19 years at AAMA on Feb. 16, 2018.
More Career Advancements at AAMA
In addition to the promotion of Yglesias to her new role, AAMA recently appointed several other personnel to expanded responsibilities.
Angela Dickson now serves as marketing and communications director, formerly marketing manager, and has worked at AAMA for 14 years.
"Angela has consistently and repeatedly proven her extensive knowledge of marketing and communication practices, tenacious ability to tackle challenging projects, and aptitude for collaborating with others on the AAMA team, as well as our members and other customers," said Yglesias. "Beyond outstanding work performance, Angela represents AAMA professionally, and has earned the respect and friendship of numerous AAMA members and industry representatives."
Florica Vlad, former senior coordinator, is now AAMA's meetings and events planner.
"Florica has worked for AAMA and the Meetings Department for over 11 years and has been an invaluable employee," said Florence Nicolici, meetings manager. "In this role, she'll be taking on additional responsibilities in planning AAMA national conferences and regional meetings."
Julia Carlucci, who celebrates three years with AAMA this summer, accepted her new role as technical standard coordinator, having previously served as technical standards assistant. Her new responsibilities will include additional responsibilities for the activities within the Technical Department and additional liaison work.
"Julia has demonstrated a willingness to learn about many of our documents and is always trying to find ways to make things better," said Rich Rinka, technical manager, standards and industry affairs. "Julia has not backed down as additional work has been added to her duties and she is very dedicated to her work."
More information about AAMA and its activities can be found via the AAMA website, https://aamanet.org.
AAMA is the source of performance standards, product certification and educational programs for the fenestration industry.SM
###
---
---
Story Resources
Portrait: Janice Yglesias, AAMA Executive Vice President
Word document
Request high res photographs for publication