Association News: Keynote speaker covers sustainability, energy, the future at Summer Conferences
Posted on June 20th, 2019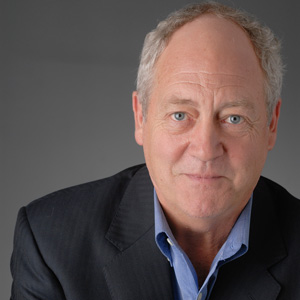 A self-confessed "Greenpeace dropout" spoke about why he chose to leave the organization to find alternate routes toward protecting the environment during the 2019 Joint American Architectural Manufacturers Association (AAMA) and Insulating Glass Manufacturers Alliance (IGMA) Summer Conferences, June 17-20, in Victoria, British Columbia. Dr. Patrick Moore has been a leader in the international environmental field for over 45 years. He is a co-founder of Greenpeace and served for nine years as president of Greenpeace Canada and seven years as a director of Greenpeace International.
"When Greenpeace tried to ban chlorine, an element on the periodic table, I had to re-evaluate my involvement with the organization and its logic," said Moore.
Today, Moore works instead to focus on the promotion of sustainability and consensus building among competing concerns.
For his presentation, Moore discussed materials. The solution to evaluating a material's impact, said Moore, is full life cycle analysis: measuring all impacts on air, water and land, as well as materials and energy use.
"Trees are the answer to a whole bunch of questions," said Moore, noting that "Trees are the Answer" is also the name of his book, and the foundation for his theology on the benefits of wood across multiple aspects of life. "Trees are an abundance source of renewable material."
Landscapes that are diverse in trees, landscape and water collection have more biodiversity. Therefore, "forestry is actually capable of enhancing biodiversity," said Moore.
Moore also praised vinyl as a construction material, because he said it is slow to ignite, ceases to burn once a flame is removed and meets stringent National Fire Protection Association requirements for insulating transmission cables.
"Vinyl is energy efficient, durable, affordable and versatile," said Moore, adding that it accounts for less than 1% of landfill waste.
Moore suggested aluminum as a material known for its recyclability.
"Aluminum is one of the most wonderful metals," he said. "It is versatile, light and easily recyclable."
Visit aamanet.org and igmaonline.org for more information about these organizations.
Video: https://vimeo.com/343320956
###
---
---
Story Resources
Portrait: Keynote speaker Dr. Patrick Moore
Word document
Request high res photographs for publication