Association News: New from AAMA Education | Updated courses and platform now available for FenestrationMasters Version 2.0
Posted on December 11th, 2019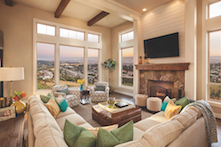 An updated portion of one of AAMA's flagship education programs is now available. FenestrationMasters® version 2.0 offers an update and re-design of the current coursework, first launched in 2012. Beginning today, FenestrationMasters 2.0 includes re-packaged course segments from Group 1, with Groups 2-3 scheduled to be available by the end of the month. Groups 4-6 will follow shortly in January and February. The first opportunity to sit for the online final 2.0 exam will be February 2020.
* New Platform *
The program's new modernized platform allows for more interactivity and engagement than its former counterpart, as well as responsive design elements to improve functionality across all devices.
"It was key to have a platform that encouraged engagement, since hands-on training is crucial to learning and retention of information," said Kaydeen Laird, AAMA Education Supervisor. "We are thrilled to have an updated tool for the industry to use for their professional development and knowledge certification."
* Updated Courses *

The FenestrationMasters program provides training content based on consensus based AAMA standards. Version 2.0 includes updated document references, incorporating new information from any documents that have been updated and/or published since the program launched, such as the latest version of the North American Fenestration Standard (NAFS-17) and AAMA PSSG-19, "Selection and Application Guide for Plastic Glazed Skylights and Sloped Glazing." New documents have been added since the original version as well, including the AAMA Curtain Wall Manual (CWM-19) and AAMA 1506-18, "Voluntary Test Method for Laboratory Heat Build-Up Effects on Fenestration Products," the latter of which was not included in the original coursework.
"AAMA recognizes the importance of including the most up-to-date information in its continuing education programs, and we are proud of the updates made to FenestrationMasters 2.0," said Janice Yglesias, AAMA Executive Director.
* Recertification *
For those currently certified, the online recertification coursework is available in the original format and platform. Recertification coursework will be available in the new format in 2022. Those who are not yet certified and are on a strict timeline for 2019 would do best to enroll in the original FenestrationMasters program now by contacting education@aamanet.org. However, if a company's training budget and timeline allow, they may consider taking advantage of FenestrationMasters 2.0.
* About FenestrationMasters *
FenestrationMasters is a nationwide program for professionals in the window, door, skylight, curtain wall, storefront and sloped glazing industries. To earn the FenestrationMasters professional certification, the curriculum and certification exam must be completed. The required online coursework covers a wide range of subject matters including performance standards, product and material types and code requirements.
For more information, visit https://aamanet.org/pages/fenestrationmasters.
AAMA is the source of performance standards, product certification, and educational programs for the fenestration industry.SM
###
---
---
Story Resources
Word document
Request high res photographs for publication