Client News: Kolbe celebrates 75 years in business
Posted on September 20th, 2021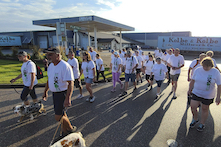 Wausau, Wisconsin (Sept. 2021) – Started in 1946 by two brothers, Kolbe Windows & Doors has grown into an internationally respected window and door manufacturer with a product offering available across the United States, Canada and beyond. This year, Kolbe has been looking back upon the past 75 years, commemorating this milestone and celebrating its anniversary in a variety of ways.
Kolbe created a four-part video series focused on:
• History: growth from two to nearly 1,000 employees;
• People: the many people who work at and with the company;
• Community: from local organizations and causes that Kolbe is involved with, to a larger, wide-spread building and architectural collective;
• Innovation: from approach to products that have resulted over the years.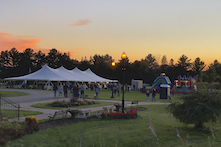 Additionally, several local events were held for team members and their families:
• The "Kolbe Heritage Walk" was held in late August as a 5K Walk/Run through the Kolbe neighborhood with proceeds benefitting Blessings in a Backpack, a local food donation organization.
• Over the past weekend, Kolbe team members and their families enjoyed live music, local food trucks, facility tours and fireworks, both onsite and at Willow Springs Gardens.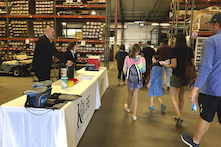 Kolbe looks forward to one more event this fall – "Community Yard Clean Up," leading up to "Make a Difference Day" – which is a nationally recognized day when organizations join together for the betterment of their local communities. Over the course of five days, Kolbe team members will rake leaves for residents in the manufacturer's neighborhood to help clean and beautify their yards.
"Our founders, Herb and Ervin Kolbe, were always very passionate about giving back to the community that has embraced and supported us over the years," shared Kolbe's president, Jeff DeLonay. "Today, and in years to come, we want to continue that spirit."
* Founded on Family Values *
Brothers Herb and Ervin Kolbe built their business with a strong work ethic and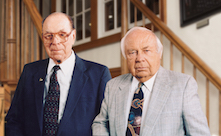 integrity founded on their family's values. They began by repairing window frames and building sash on the family dairy farm near Marathon, Wisconsin. In 1948, they purchased a 2,100-square-foot building in Wausau, called the company Kolbe & Kolbe Millwork, and hired their first employee – their brother, Walter.
By the 1960s, approximately 35 people were employed at Kolbe. In addition to supplying numerous building materials, including window frames and sash from other companies, Kolbe also provided pre-hung doors. Following its 25th anniversary in 1971, Kolbe launched its own manufactured product offering, including hand-crafted wood double hung, sliding, casement and awning windows.
In the 1980s, Kolbe further expanded production to aluminum clad windows, spreading sales within the United States and into Canada. Soon after its 50th anniversary, Kolbe added greater capacity with a manufacturing facility in Manawa, Wisconsin. Its Wausau facility also continued to grow and encompassed 975,000 square feet by 2002.
After the passing of Herb and Ervin, Herb's daughter, Judy Gorski, assumed the role of CEO. Under her guidance, the company rebranded as Kolbe Windows & Doors. Jeff DeLonay was promoted in 2014 as Kolbe's president – overseeing all its facilities, divisions and operations.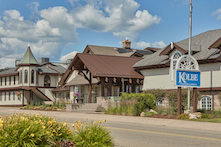 DeLonay shared, "I am thankful to be a part of such a dynamic organization that continues to use the principles on which it was built to shape its future and continue the successes of its founders. As Herb Kolbe said, 'We don't strive to be the biggest, but we do strive to be the best.' This is, and continues to be, our commitment to our team members, business partners and the communities we serve."
To watch the anniversary video series and learn more about Kolbe's history, please visit www.kolbewindows.com.
What began in 1946 as a two-brother team has grown into an internationally respected manufacturing company. Kolbe Windows & Doors is one of the nation's leading manufacturers of windows and doors for residential and commercial markets. After 75 years, Kolbe products are best known for superior quality, custom craftsmanship, attention to detail, as well as innovative and unique designs.
###
---
Filed under: Events, Kolbe Windows & Doors
---
Story Resources
Image 1: Kolbe Heritage Walk
Image 2: Willow Springs Gardens
Image 3: Kolbe facility tour
Image 4: Herb and Ervin Kolbe
Word document
Zipped folder with six images, Word document
Request high res photographs for publication