Client News: Valspar's Fluropon Effects Nova coatings provide rich color and vivid sparkle
Posted on October 29th, 2015 by Heather West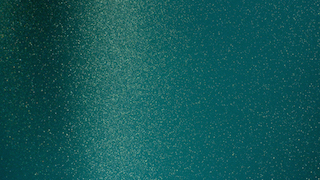 The Valspar Corporation's new Nova color family offers richer, deeper hues with an intense sparkle as part of the recently introduced Fluropon® Effects line of 70 percent PVDF architectural coatings. Bringing new dimension to classic colors, Nova can be matched to nearly any color – including neutrals, bright colors, pastels, whites and black – with a gold or silver sparkle finish.
Available for coil and extrusion applications, Fluropon Effects Nova coatings deliver the same industry-leading performance as Valspar's trusted family of Fluropon 70 percent PVDF resin-based coatings. These finishes meet the stringent standards of AAMA 620, 621 and 2605-13, providing outstanding color and gloss retention, withstanding extreme weathering, and resisting dirt, stains, chalking and fading.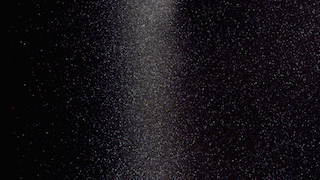 "In the past, adding sparkle meant sacrificing color intensity. The more of one you wanted, the less you'd get of the other. Not anymore," explains Nancy Peden, Valspar's senior project chemist for extrusion coatings. "Using an innovative, patent-pending application process, the Nova family delivers dynamic, eye-catching sparkle in nearly any color you can imagine."
Architects and design professionals currently are exploring the creative potential of Fluropon Effects Nova coatings on aluminum extrusions, mullions, soffits and fascia; aluminum-framed windows, entrances, skylights and curtainwall; metal roofing systems; as well as composite and insulated metal wall panel systems.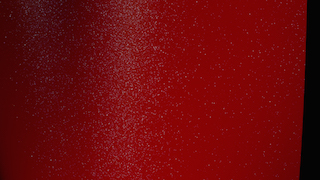 "The best way to experience Nova's intense sparkle is in person, under natural lighting to see how the intense sparkle gleams under the sun," adds Peden. Samples of the Nova color family may be ordered directly from Valspar's website. Visitors can preview videos of selected colors to see the vivid sparkle in various lighting scenarios, then click to select one or multiple color swatches. Physical samples can be requested with a simple contact form and users immediately can share digital swatches with clients and colleagues.
"Fluropon Effects delivers brilliant colors and mesmerizing dimensional effects that have never been achieved in 70 percent PVDF coatings," said Jeff Alexander, vice president of sales for Valspar's global coil and extrusion businesses. "We're not only turning heads by taking color in a new direction, we're matching it with the highest coating performance available. Fluropon Effects offers an experience that truly transforms the concept of color."
The Valspar Corporation supports architects and designers with its high-performance coatings, industry-leading technical expertise, color-matching and sustainability resources, responsive customer service and high-priority lead times.
###
---
---
Story Resources
Photo 1
Photo 2
Photo 3
Word document
Request high res photographs for publication