Association News: Industry veteran Marg Webb retires after 22 years of service in the glass industry
Posted on January 31st, 2022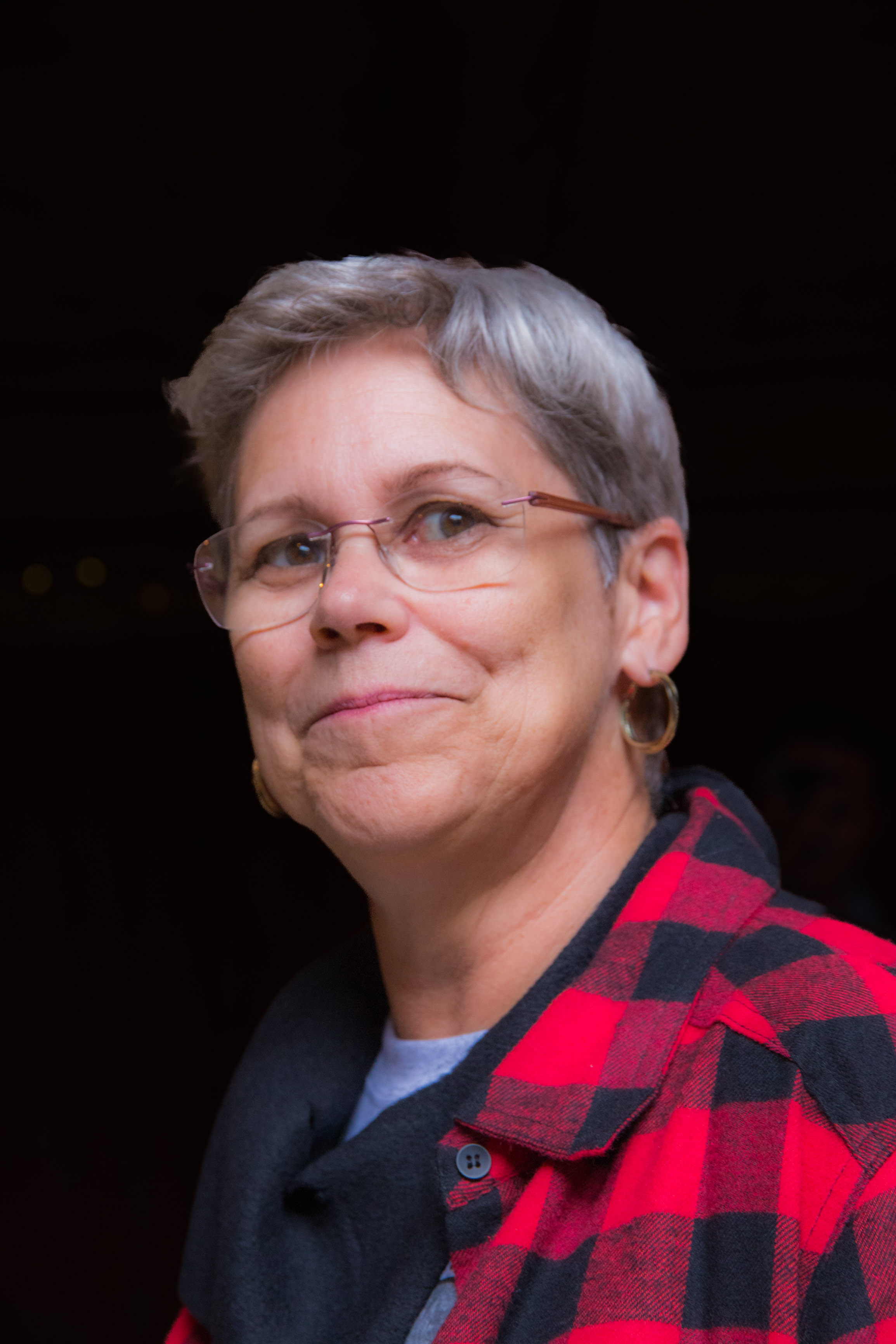 The Fenestration and Glazing Industry Alliance (FGIA) announces the retirement of stalwart industry leader Marg Webb, after 22 years in the glass industry. Webb began her time at the Insulating Glass Manufacturers Association of Canada (IGMAC) in 2000 prior to that organization's transition into the Insulating Glass Manufacturers Alliance (IGMA), where Webb led as Executive Director for nearly two decades. At the beginning of the year, she resigned her post as FGIA's Glass Products and Canadian Industry Affairs Director for a long-deserved retirement.
"Marg has been a strong guiding force within the glass and especially insulating glass industry for many years," said Janice Yglesias, FGIA Executive Director. "Her exceptional work ethic, strong leadership and no-nonsense approach have paved the way for advancements and growth in that market. Her reputation has always preceded her throughout the industry and her knowledge and expertise are well respected. With Marg's retirement will most certainly come an obvious hole in the glass industry, and one that will be felt by many for some time. But this rest and relaxation has been earned after many years of dedicated service to the industry and is well-deserved."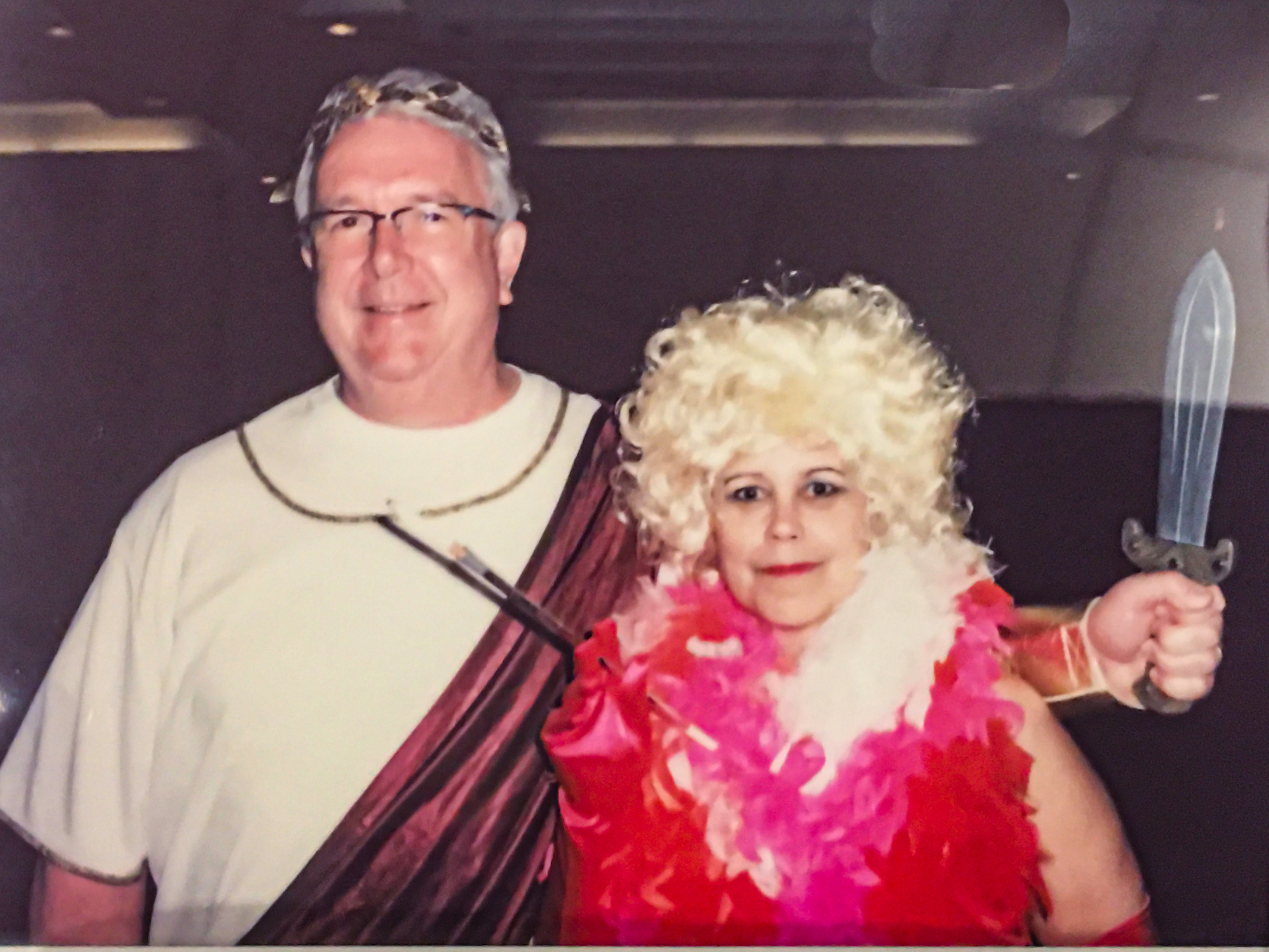 Webb shares some of her proudest accomplishments and fondest memories, while those who worked closely with her send their remembrances and well wishes.
"When I started with IGMAC right before the merger, I was the only female leading an industry organization," said Webb, who was hired at the time for her background in certification, having previously written a program for the Canadian Manufactured Housing Institute and organization development and change management. "Now, 22 years later, they are all led by strong, competent women. I'd like to think that I had some influence in opening up executive positions for women in the industry."
Webb was instrumental in the October 2000 IGMAC merger with the Sealed Insulating Glass Manufacturers Association (SIGMA), resulting in IGMA.
"I happened to be a good fit," she said. "My degree in human resources with a specialty in change management and organization design and development was one of the reasons I was hired. I was responsible for taking the two organizations and merging them into one, including their similar, but different, corporate cultures. Within two years, the two cultures melded, combining the technical expertise of both organizations and the fun events that the IGMAC organization was known for."
Twenty years later, Webb co-led the unification of IGMA with the American Architectural Manufacturers Association (AAMA) to form FGIA. Webb's accomplishments during those two decades include:
• Merging IGMAC and SIGMA in 2000: "When we first went into those meetings, it was obvious there were two organization's Board of Directors in the room. Oak Moser took me aside at the first meeting of the two predecessor Boards and asked what could be done to get the IGMAC to open up. I told him to take them to the bar and buy them a beer. After two years, you could not tell what someone's original affiliation was. This was a merged, integrated organization."
• Combining IGMAC and SIGMA operations: The Certification and the Technical Services Committee were from IGMAC and the Technical Policy Committee was a SIGMA legacy committee. IGMA continued to evolve, creating an Education Committee followed by the Emerging Technologies and Innovation Committee.
• Funding the ongoing research program, collecting just under $200,000 in research funding since the fund's inception. "The research fund really distinguished IGMA from other organizations. Phil James, former National Glass Association (NGA) CEO, once said after attending a Technical Services Committee meeting that IGMA was more like a technical, research institute than a trade association."
• Combining the IGMAC and SIGMA glazing guidelines. At the time, IGMAC's was primarily commercial and SIGMA's was primarily residential.
• Developing the quality manual, now a foundational document for the IGCC/IGMA and IGMAC Certification Programs and developing the IGMA Certification to ASTM E2190.
• Creating thermal stress modeling of insulating glass units to develop an ASTM standard.
• Combining the IGMA and IGCC Certification Programs for the ASTM E2190 standard in 2007.
• Working with Glass Association of North America (GANA) to develop a Product Category Rule (PCR) for processed glass.
• Completing the 25-year field correlation study in 2005. "This was, and may still be, the only field correlation study on the performance of insulating glass units in existence. It was composed of two separate studies involving approximately 20,000 units."
• Validating the GasGlass device for the certification programs, "a huge improvement for manufacturers."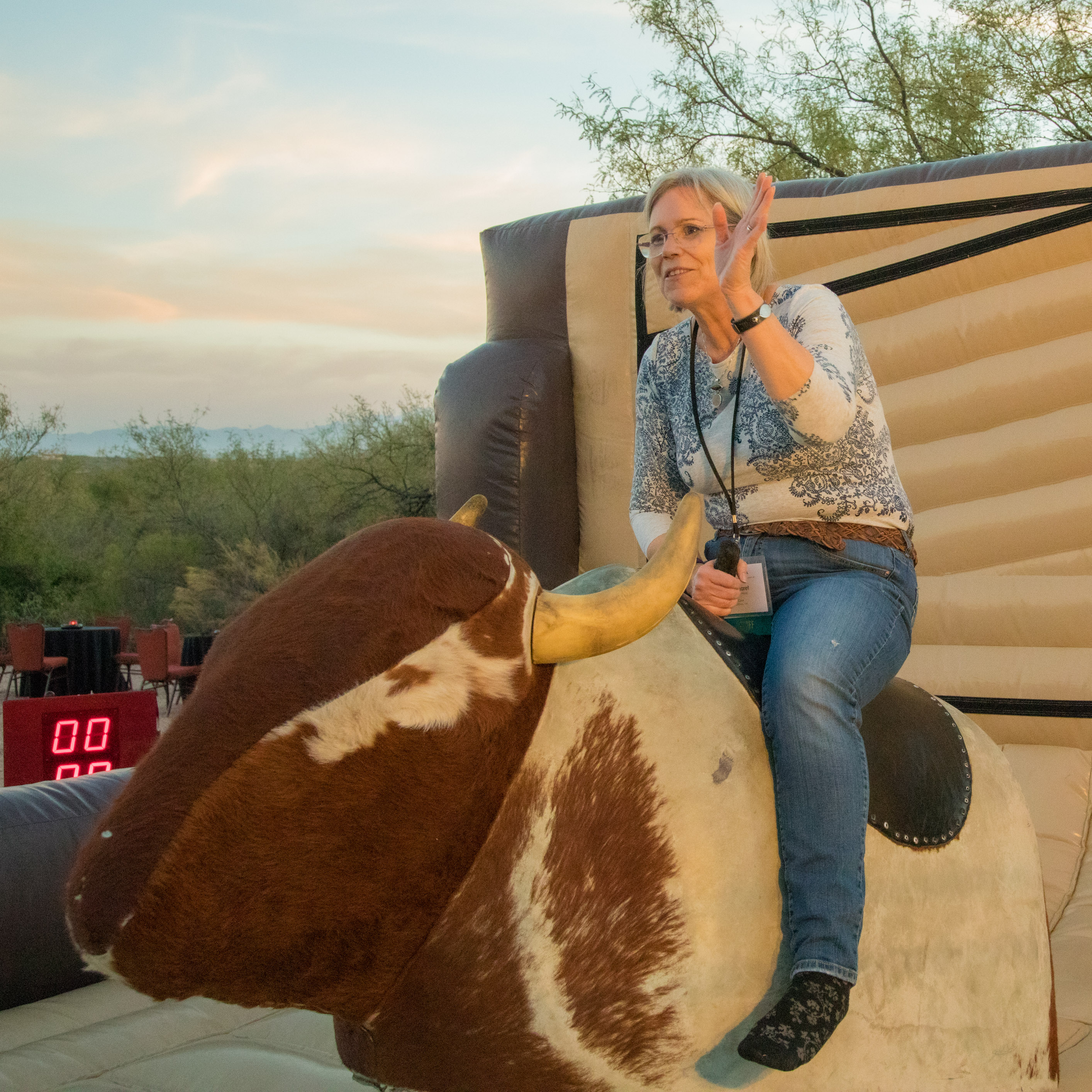 A favorite memory of Webb's is a "girls' night" tradition started at GANA.
"The first one was in Las Vegas as part of their conference, and we had a blast," said Webb. "We had drinks at the ice palace, we went on a roller coaster. It was Jennifer Kempf, Urmilla Jokhu-Sowell, Julia Schimmelpenningh and some other gals. We were in an elevator talking about butt glazing, and we had people in the elevator who were not in the industry. The looks on their faces listening to us talking about butt glazing was so much fun."
Webb achieved IGMA's goals despite limited personnel and resources, as IGMA was made up of herself and Allison Beck, who passed away from liver cancer in 2013. "We were two people, plus Bill Lingnell, but the amount we got accomplished was incredible. Kate [Webb's niece] was hired to fill Allison's position and she is possibly the best assistant I have ever worked with," said Webb.

Lingnell himself will miss Webb's adaptability, among other qualities.
"Having known Margaret for over 20 years and working side-by-side with her over that period, it has been a delight to consider her a close friend and colleague," said Lingnell. "Margaret has grown substantially over her career and especially with the effort and dedication she put into IGMA, and most recently FGIA, with professionalism and the ability to wear many hats during her tenure. I could go on and on about her many accomplishments, organizational skills and leadership items she provided for IGMA and FGIA as well as participation in the outside organizations that benefited our industry. She is truly a wonderful person, and I wish her well in all of her future activities."

Robert Jutras (UL/CLEB) will remember Webb as a collaborator and champion of the industry.
"I've been collaborating with Margaret for over 25 years, and I am lucky to say that we have become friends," said Jutras. "Margaret not only has strong management and organizational skills, but the way she masters technical issues in her field is impressive. She pushed me to get involved at several levels. When she asked me if I was interested in serving as an IGMA Board member, that was a blessing as it allowed me to improve and get to where I am now. Her rational way of making what may seems confusing very clear is something we will all miss deeply. She deserves a quiet and happy retirement, but I will miss her a lot."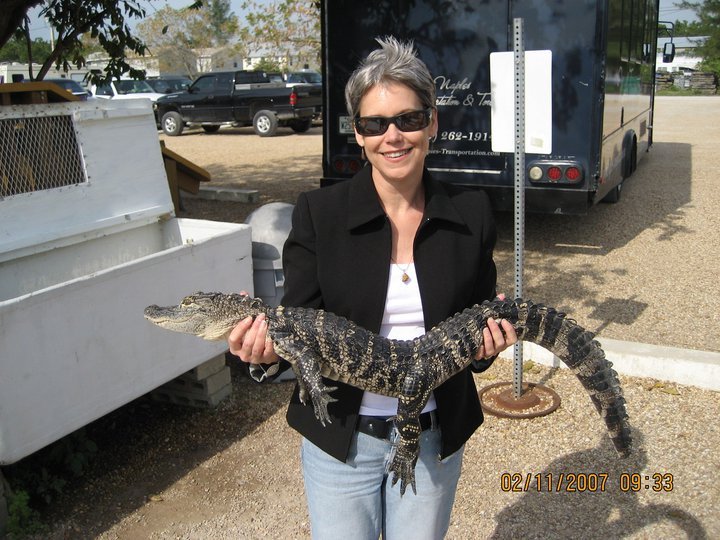 Dr. Helen Sanders (Technoform) sees Webb's legacy as an enduring one.
"Marg has been a pillar of the insulating glass industry over many decades," said Sanders. "Her dedication to leading IGMA, and more recently to FGIA, and her hard work and diligence, has been second to none. Her major contributions to the development of quality standards, shaping glass regulations in Canada and the U.S., and driving research in insulating glass are a tremendous and long-lasting legacy. I personally have had the pleasure of collaborating with Marg for many years, and I wish her well in her well-deserved retirement."

Florence Nicolici, retired former FGIA Meetings Manager, appreciated Webb's generosity with her knowledge.
"I've had the pleasure of working with Marg for many years," said Nicolici. "Whenever I asked her how she dealt with her issues regarding meetings, she was willing to share her experiences and I was able to learn from them. I could depend on Marg in telling it how it is. Thank you, Marg, for your many years of service to our industry – for your hard work and dedication. You will be missed."

Zana Gordon, Executive Director at the Fenestration Association of BC (FENBC), will miss the breadth of Webb's successes for the industry.
"What can you say about Margaret Webb and her years of dedicated service to our industry?" said Gordon. "All the descriptors seem empty alongside the person, her body of work and her friendship. If I know anything, Margaret will give her retirement the same level of consideration she gave her work and her friendships, which of course, promises a terrific result."

Jeff Haberer (Trulite) will always be impressed with how prolific Webb's work was.
"For a small organization like IGMA, there was never a huge budget, but huge accomplishments were made," he said. "In no small part, Marg Webb garnered the support of manufacturers to make things happen. Marg also bridged the gap between the industry concerns of the U.S. and Canada with a unifying focus on both. I offer Marg my personal 'thank you' as well as one from the entire insulating glass industry."
Nathalie Thibault, Director of Marketing at Lepage Millwork and former IGMA Board member, saw Webb as a mentor.
"I've always admired Margaret for her ability to gather all of us together and make sure our industry would be served by the best of the best," said Thibault. "She was very structured in her work, yet extremely receptive to all of our feedback. It's not always easy to try to please 200 different members! I particularly enjoyed working with her towards the last years of her career as our paths were drawn closer. She was a mentor for me, and I will cherish those years where I had the chance to spend more time with her. Much like what we refer to as organizational memory, Margaret is a major part of the glass industry's memory. Thankfully, she has always been very good at knowledge transfer, so we can thank her for that."

Webb is content to place her life's work in the hands of her successor, Amy Roberts, FGIA Director of Canadian and Technical Glass Operations.
"I think I'm leaving the industry in good hands with Amy," said Webb. "She and I have similar strengths, but she has ones I don't have – she used to work for a manufacturer, so she understands that process on a level I do not. I'm very pleased with my replacement. Thanks to Zana Gordon for that recommendation."

Roberts shares the same admiration of Webb.
"In the fenestration industry, the name 'Margaret Webb' is synonymous with excellence," said Roberts. "Marg has been an integral part of the fenestration community, and her contributions will always be valued and remembered. Marg's hard work, commitment and dedication are worthy of admiration and will be greatly missed. Filling her shoes will be an almost impossible task. I feel lucky to have had the opportunity to work directly with Marg this past year and her mentorship, guidance and support have been invaluable. She is a true pioneer of our industry, and the void will always be felt."

Webb's plans for retirement include "catching up on sleep" after 22 years and walking nature trails to spot deer.
"I'm hoping this pandemic will take a hike, because it's putting a crimp in my plans," said Webb. "I plan to 'snowbird,' probably to Florida, where my cousin has a residence. Hanging out with the "Disney Gals" and pounding the pavement at Disney. Maybe spend summers at the cottage in Nova Scotia. Mostly, I will play retirement by ear. I will enjoy not getting up to work in the mornings. Yet I woke up at 5:30 this morning with grand plans. I never had a time when it was just me as I had my first child at 21 and then subsequently raising my grandchild. Now I'm hoping for some 'me' time."
While Webb is unable to attend the upcoming Annual Conference, she will be honored during that event and will visit her industry friends at a future FGIA event.
For more information about FGIA and its activities, visit FGIAonline.org.
Your trusted industry resource, setting the standards for fenestration and glazing.
###
Photos:
1. Marg Webb, photo by Jeff Baker
2. Mark Hutchinson (INTIGRAL) as Caesar and Marg Webb as Dolly Parton, photo by Jeff Baker
3. Marg Webb on bucking bronco, photo by Jeff Baker
4. Marg Webb with an alligator
5. Brian Foster (Sunflower Dev. Solutions), Kate Cobanova and Marg Webb; photo by Jeff Baker
---
Filed under: FGIA, People, Technoform
---
Story Resources
Portrait: Marg Webb, photo by Jeff Baker
Word document
Request high res photographs for publication