Association News: Keynote speaker Michael Collins to review industry's legislative standing at Summer Conference
Posted on June 7th, 2017 by Heather West
At the June 18-21 American Architectural Manufacturers Association (AAMA) National Summer Conference in Newport, Rhode Island, an industry expert will ask and answer the question, what does the Trump administration mean in terms of challenges and opportunities for the building products industry? A series of other speakers and panelists will discuss topics like U.S. aluminum trade with China, the WELL Building Standard, avoiding and defending lawsuits, an update from the Vinyl Institute and a workshop about using the new AAMA website. A presentation about a cradle-to-cradle material program and a code update also will be given. Registration for the conference is now open.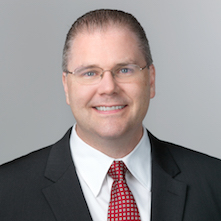 Every new presidential administration brings legislation that benefits or challenges construction and remodeling. Michael Collins (Building Industry Advisors) will undertake a review of the legislative changes and executive orders under the Trump administration and additional changes and programs currently being proposed. The discussion will be centered primarily on which proposed changes will impact the building products industry, whether positively or negatively. Knowing where those changes might have the greatest impact allows building products manufacturers to create plans to mitigate any challenges and maximize any potential opportunities.
Collins is a partner and managing director of Building Industry Advisors in Chicago. He leads the firm's building products M&A advisory and capital placement practice. His research includes publishing benchmark surveys for the window and door industry, conducting semi-annual webinars on the state of the window and door industry, tracking the level of foreign competition in a dozen different building products segments and writing for numerous industry publications.
Mon., June 19
Jeff Henderson (Aluminum Extruders Council) will present "An Overview of U.S. Trade Orders on Chinese Aluminum Extrusions and Their Impact on the Curtain Wall Industry." Henderson will present the latest developments in the extruders trade case against China. Much has happened in the last few months, including a successful Sunset Review, decisions from Commerce on key scope issues, and the emergence of new threats to our market. He also will discuss the curtain wall cases and how they will weigh upon the industry.
Soyoung Hwang (International WELL Building Institute) will discuss "A Window to WELL" on Monday. The buildings in which people live, work and play have a tremendous impact on their health, wellbeing and productivity. This presents a unique opportunity to leverage the design, construction and operation of buildings to promote and improve human health. Building fenestration represents a way to introduce daylight into a space. Light exposure, in the form of both electrical lighting and daylight, has significant impacts on people's moods, alertness and cognition. This session will provide an overview of the research behind the impact of light on human health, and the ways the WELL Building Standard® incorporates opportunities for health promotion via the introduction of daylight. The session also will review other strategies in WELL related to fenestration that can be considered hand-in-hand with daylighting, such as the use of operable windows and impacts on air quality and acoustics, as well as thermal considerations related to heat gain.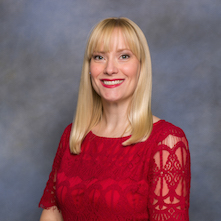 AAMA Marketing Manager Angela Dickson will hold a workshop about the new AAMA website, which will be repeated on Tuesday. AAMA member key website benefits will be highlighted, such as the new personal dashboard, the site's ease of networking with members via a directory, access to AAMA's social media channels, fully integrated member content as well as content recommendations based on an individual's site activity.
Tues., June 20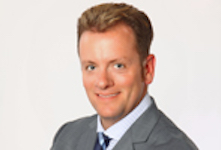 Chip Gentry (Call & Gentry Law Group) will speak on "Plugging the Leaks on Lawsuits: A Primer for Fenestration Companies to Avoid and Defend Lawsuits in a Litigious World." This session will take place at two different times on Tuesday. There is no doubt people live in a litigious time. Everyone is a target. When selling products into the stream of commerce, one necessarily open themself up to lawsuits. The more one sells and the bigger they are simply increases the size of the target on their back. The key to avoiding lawsuits is to understand who typically sues fenestration companies, what the claims look like, what defenses one has, and, most importantly, how one can be proactive to limit or even avoid lawsuits altogether.
Kevin Koonce (Vinyl Institute) will give an update on the work being done by his organization. The Vinyl Institute (VI) represents manufacturers of vinyl resins/compounds, vinyl additives, modifiers and packaging materials, and advocates the industry value in responsible manufacture, life cycle management and value to society.
Wed., June 21
Edward Pavia (Tox Services) will present on "Material Health Transparency (Cradle to Cradle Certified Program)." During this presentation, the following will be discussed: Issues surrounding the use of building materials and the potential for risk and exposure to certain materials within the building envelope; the difference between hazard-based reviews and those that also incorporate risk and exposure (hazard vs. multi-attribute); polymer and residuals (very common in the building materials world); and USGBC LEED v4.
Julie Ruth (JRuth Code Consulting) will give a codes report, including information on the impact of various code related activities as they pertain to fenestration products. Activities discussed will include the new requirements for fenestration in the 2018 International Building Code and International Residential Code, early stage development of the 2021 International Building Code, 2021 International Residential Code and 2021 International Energy Conservation Code, as well as ongoing efforts to merge the International Green Construction Code and ASHRAE 189.
Register now for the Summer Conference to hear these presentations and ask any questions about these important industry topics.
For more information about AAMA's events, visit the association's event page.
AAMA is the source of performance standards, product certification, and educational programs for the fenestration industry.SM
---
---
Story Resources
Photo 1: AAMA Keynote Speaker - Michael Collins, Building Industry Advisors
Photo 2: AAMA Marketing Manager - Angela Dickson
Photo 3: AAMA speaker - Chip Gentry
Photo 4: AAMA speaker - Edward Pavia
Word document
Request high res photographs for publication