Client News: Tubelite promotes two directors of operations
Posted on December 11th, 2015 by Heather West
Tubelite Inc. has promoted Craig Tyson to director of operations for Reed City, Michigan, and Steve Jaskolski to director of operations for Walker, Michigan.
"Craig, Steve and their teams have implemented a culture of safety, our number one priority at Tubelite," praised Amy Cole, Tubelite's president. "They have improved our processes for equipment maintenance, in-line inspections and inventory accuracy, as well as our training for new employees and our on time and complete shipments. All of these accomplishments have contributed to our continued accountability, outstanding productivity and a more positive customer experience."
Craig Tyson, director of operations for Reed City, Michigan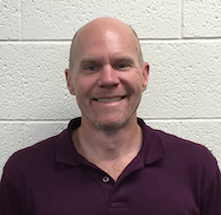 Tyson joined Tubelite in Aug. 2014 with more than 20 years of management experience. Most recently, he worked as operations manager at Chandler Industries, a multi-facility international contract manufacturer of precision metal components with headquarters in Minnesota. Prior to this, he worked as a maintenance manager for TRW Automotive (acquired by ZF Friedrichshafen AG in 2015), a Michigan-based safety systems developer and producer for worldwide vehicle manufacturers, and for Delphi Automotive PLC, a global technology company for automotive and commercial vehicle markets with operations in 33 countries.
Steve Jaskolski, director of operations for Walker, Michigan
Jaskolski draws from more than 20 years of experience in operations, sales management and customer service. His new responsibilities at Tubelite include materia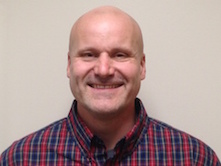 ls management in Walker and further improvements in Tubelite's Dallas facility. As part of this transition, Dallas-based plant manager Marty Bergey and his team now report to Jaskolski.
Prior to joining Tubelite in Oct. 2014, Jaskolski managed Sunrise Windows Ltd.'s plant in Temperance, Michigan. Previously, he worked in management for 10 years at Larson-Juhl, a Georgia-based, global leader custom picture frame design, manufacturing and distribution. While there, he progressed from warehouse manager in Plymouth, Michigan; to operations manager in Phoenix; to branch manager in Lakeland, Florida; to general manager serving Michigan, Indiana and Ohio; to regional operations manager for eight distribution/production facilities throughout the Eastern region.
About Tubelite Inc.

Established in 1945, Tubelite celebrates 70 years of dependable service, fabrication and distribution of architectural aluminum products. Part of Apogee Enterprises, Inc., the company is an industry leader in eco-efficient storefront, curtainwall and entrance systems, and recognized for its fast, reliable and consistent delivery. Tubelite's corporate office, fabrication, warehouse and shipping operations are located in Walker, Michigan. Its Dallas location provides additional fabrication, warehouse and shipping operations and its facility in Reed City, Michigan, houses the company's aluminum extrusion operation.

Tubelite and its staff are members of the American Architectural Manufacturers Association (AAMA), the American Institute of Architects (AIA), the Construction Specifications Institute (CSI), the Glass Association of North America (GANA), and the U.S. Green Building Council (USGBC).
###
---
---
Story Resources
Portrait: Craig Tyson
Portrait: Steve Jaskolski
Word document
Request high res photographs for publication