Association News: FGIA Updates Two Side-Hinged Door Standards
Posted on May 26th, 2022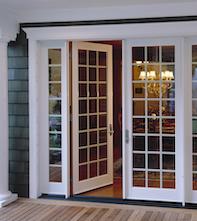 The Fenestration and Glazing Industry Alliance (FGIA) has released two updated specifications for the testing side-hinged doors. AAMA 920-22, Specification for Operating Cycle Performance of Active Side-Hinged Exterior Door Slabs, and AAMA 925-22, Specification for Determining the Vertical Loading Resistance of Side-Hinged Door Systems. Both FGIA documents, are now available for purchase. These documents were last updated in 2016 and 2017, respectively.
"Over a minimal period of time, the door slabs and associated hardware connections must remain intact and operable to maintain its resistance to environmental conditions," said Kim Kenzevich (AmesburyTruth), Co-Chair of the FGIA Side-Hinged Door Auxiliary Test Method Task Group, about AAMA 920. "For this reason, it is appropriate that side-hinged exterior door slabs and associated hardware connections are cycle tested and evaluated. This testing is not intended to predict the life of the product but to act only as a qualification that the door slabs and associated hardware connections will not fail prematurely."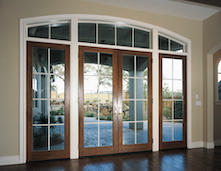 AAMA 920 establishes a standard test method and set of performance criteria for side-hinged exterior door active slabs and their associated hardware connections under accelerated operating conditions. AAMA 925, alternatively, deals with the strength of a side-hinged door. There may be several causes of an extraordinary vertical load which may be applied to the door slab, and AAMA 925 evaluates the effects of such loads when applied to a side-hinged door slab.
"The purpose of this specification is to establish a standard method of evaluating side-hinged door active slabs for their ability to resist a vertical load," said Kenzevich about AAMA 925. "This specification determines the ability of a side-hinged door slab to remain operable following the application of a vertical load along the lock stile."
AAMA 920-22 and AAMA 925-22, as well as other AAMA documents available from FGIA, may be purchased from the online store at the discounted member rate of $20 or the non-member price of $60.
For more information about FGIA and its activities, visit FGIAonline.org.
Your trusted industry resource, setting the standards for fenestration and glazing.
###
---
---
Story Resources
Word document
Request high res photographs for publication