Association News: AAMA creates new web page and infographic on aluminum costs, attributes
Posted on August 29th, 2019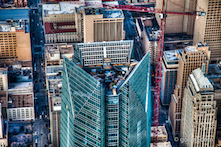 The American Architectural Manufacturers Association's (AAMA's) Aluminum Material Council has developed a new web page and infographic, providing information about the strength, recyclability and versatility of aluminum, as well as its costs.
"Aluminum's inherent strength, recyclability and versatility combined with the extrusion process make aluminum a popular (and economical) material for the building and construction industry," said Josh Wignall (EFCO), chair of the AAMA AMC Marketing Committee, which led efforts to develop the web page.
"The project began as part of a strategic effort to reach target audiences within the aluminum fenestration market. The impact of recent tariffs and how they impact the cost of aluminum (even when purchased in the U.S.) drove members to create information for these audiences," Wignall continued.
Sections of the web page break down aluminum's strength, including the asset of its strength-to-weight ratio, reduced shipping and installation costs, its design flexibility and the material's economic tooling costs and quick lead time. The web page also discusses aluminum's recyclability and, in turn, its sustainability. Finally, the web page includes a section about how versatile the material is, having long made it a preferred material in many construction projects.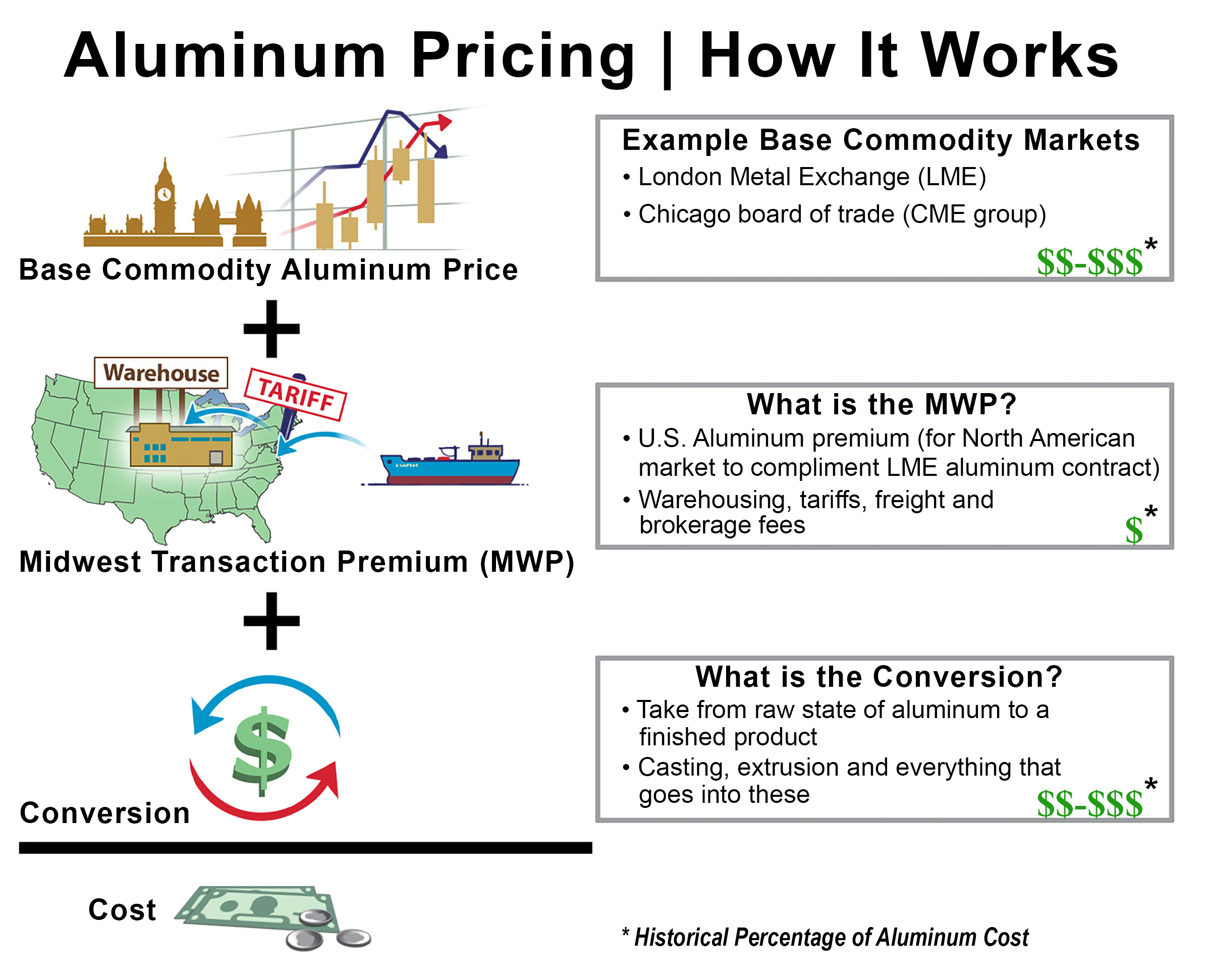 A new infographic developed by the council shows how aluminum pricing works, taking into account commodity markets, transaction premiums and material conversion. These multiple points within the aluminum pricing structure are affected by tariffs, both within the U.S. and beyond, as noted in the infographic.
Visit https://aamanet.org/pages/aluminum-costs-and-attributes to access this online resource.
* About the Aluminum Material Council *
AAMA's Aluminum Material Council is an information provider and promoter of aluminum in the fenestration and related building products industry. It also acts as a provider of technical, regulatory, legislative, marketing and certification support to ensure that the appropriate standards are established, maintained and communicated for the benefit of the end users and suppliers of aluminum products.
More information about the AAMA Aluminum Material Council can be found at https://aamanet.org/aluminum.
More information about AAMA and its activities can be found at https://aamanet.org.
AAMA is the source of performance standards, product certification and educational programs for the fenestration industry.SM
###
---
Filed under: EFCO, FGIA, Products
---
Story Resources
Infographic: Aluminum pricing
Word document
Request high res photographs for publication