Association News: Instagram workshop teaches AAMA Summer Conference participants how to visually showcase their brands
Posted on June 13th, 2018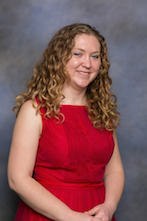 Schaumburg, Illinois — A workshop on Instagram taught companies how to re-think everyday interactions at their businesses as photogenic opportunities to expand their social media presence. American Architectural Manufacturers Association (AAMA) Communications Coordinator Meryl Williams led two sessions of "A Marketing Guide to Instagram: Visually Showcasing Your Brand," at the AAMA 2018 Summer Conference in Lake Tahoe, California.
Williams reviewed what Instagram is, how to use it for businesses and why companies need to get their entire teams involved to show off the best of a brand's best.
"Even though it's changed a lot, Instagram is still a visual medium," said Williams at the start of the workshop. "We're going to talk about picking your account's focus as well as ideas for how to execute your Instagram plan with your team."
Williams also demonstrated examples from various industry accounts she described as "others in our arena making the most of this tool."
During the presentation, Williams offered tips for a successful Instagram account, such as collaborating with and mentioning other users to increase engagement, finding creative ways to show what companies do and using anticipation of a new product or announcement to build excitement online. She also offered some basic tips on getting great images that will catch the eyes of users.
"Take advantage of natural light," she suggested, adding that the scenic views of the conference's location in Lake Tahoe were perfect for this. "Look for great colors, strong lines and clear shapes, and be sure to get photos of your subject from various angles to see what works best."
A webinar version of the workshop will be held on August 14 for those who were unable to attend the in-person conference workshop.
More information about AAMA and its activities can be found via the AAMA website, https:/aamanet.org.
AAMA is the source of performance standards, product certification and educational programs for the fenestration industry.SM
###
---
---
Story Resources
Portrait: Meryl Williams, AAMA Communications Coordinator
Word document
Request high res photographs for publication