Client News: AAMA releases updated voluntary specification for liquid-applied flashing for creating water-resistive seals
Posted on June 17th, 2015 by heatherwestpr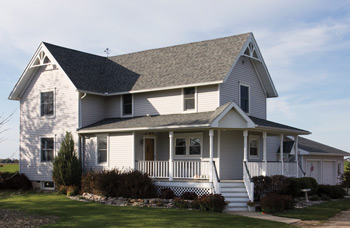 The American Architectural Manufacturers Association (AAMA) has updated and released a document specifying performance requirements for liquid-applied flashing used to provide a water-resistive seal around exterior wall openings in buildings that includes fenestration products such as windows and doors, as well as other through-wall penetrations. AAMA 714-15 was previously updated in 2011 and again in 2012.

In this iteration, the minimum requirements for adhesive bond and accelerated aging were defined. The reporting requirements were updated, and the use of mortar slabs was replaced by anodized aluminum strips for water immersion testing.

According to James Katsaros (DuPont Building Innovations), chair of the AAMA Flashing Task Group, this revised document provides rigorous material specification requirements for a new class of flashing products used in the building industry.

"These 'Liquid Applied Flashings' have many advantages over traditional flashing products, including ultimate conformability for complex geometries and the potential for vapor permeability," says Katsaros. "But, they still must demonstrate the durability and gap bridging properties of conventional flashing materials. The AAMA 714-15 specification ensures that these property requirements are met for the successful use of these products."

AAMA 714-15, as well as other AAMA documents, may be purchased from AAMA's Publication Store.
###
---
---
Story Resources
Word document
Request high res photographs for publication