Association News: Embodied Carbon in Glazing and Fenestration | FGIA and NGA to Hold Aug. 24 Webinar Demonstrating EC3 Tool
Posted on July 28th, 2022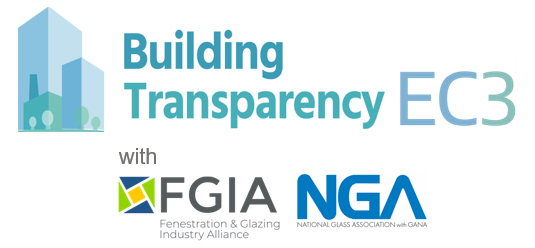 Schaumburg, Illinois – The Fenestration and Glazing Industry Alliance (FGIA) and the National Glass Association (NGA) will host a joint webinar at 2 p.m. Eastern on Wednesday, August 24 featuring a demonstration of the Embodied Carbon in Construction Calculator (EC3) tool - a free database of construction Environmental Product Declarations (EPDs) - and matching building impact calculator for use in design and material procurement. During the webinar, Phil Northcott, CEO of C-Change Labs, will demonstrate the full capabilities of the EC3 tool. A question-and-answer session will follow. This webinar is complimentary and open to the public. Register for the webinar now.
Building Transparency (BT) is the developer of EC3. BT's core mission is to provide the open access data and tools necessary to enable broad and swift action across the building industry in addressing embodied carbon's role in climate change. EC3 allows benchmarking, assessment and reductions in embodied carbon, focused on the upfront supply chain emissions of construction materials. The EC3 tool uses building material quantities from construction estimates and/or BIM models and a robust database of digital, third-party verified EPDs.
"EPDs are required in order to analyze the embodied carbon emissions associated with a new building, and EC3 allows users to evaluate or compare global warming potential digitally," said Urmilla Jokhu-Sowell, NGA Advocacy and Technical Director. "Active in the development of EC3, Phil is very knowledgeable to lead a demonstration of this helpful tool and answer questions about its applications. Additionally, as this is the pilot program, BT can make changes as needed."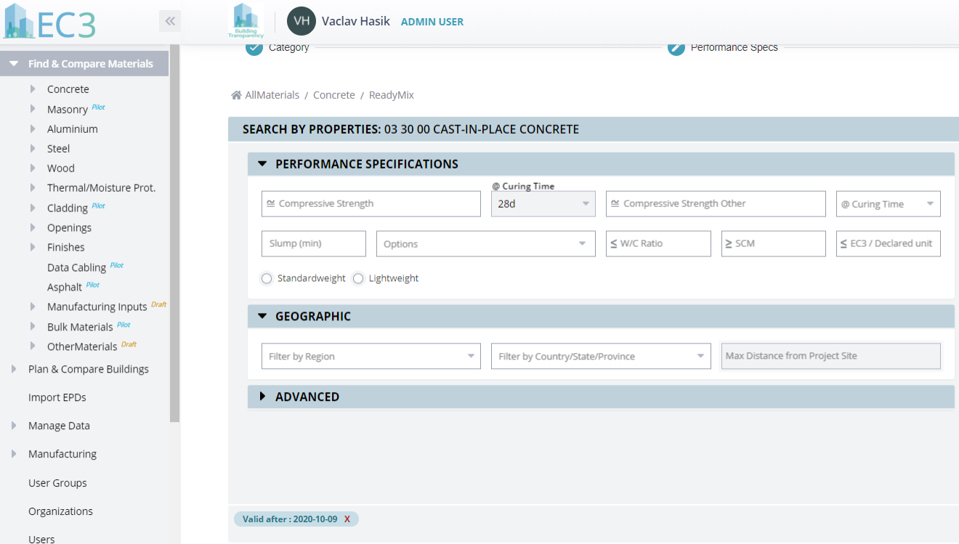 EC3 can be integrated with both the design and procurement phases of a construction project to look at a project's overall embodied carbon emissions, enabling the specification and procurement of the low carbon options. Consisting of thousands of digital EPDs, EC3 is an open-source database, which allows users to directly measure, compare and reduce the embodied carbon in specific new buildings. There is no charge to register for EC3.
"This is a unique learning opportunity for not just those in the fenestration and glazing industry, but also building designers, architects, specifiers, construction companies and material suppliers, to learn how to use this game-changing sustainability tool," said Jason Seals, FGIA Certification Services Manager, Fenestration.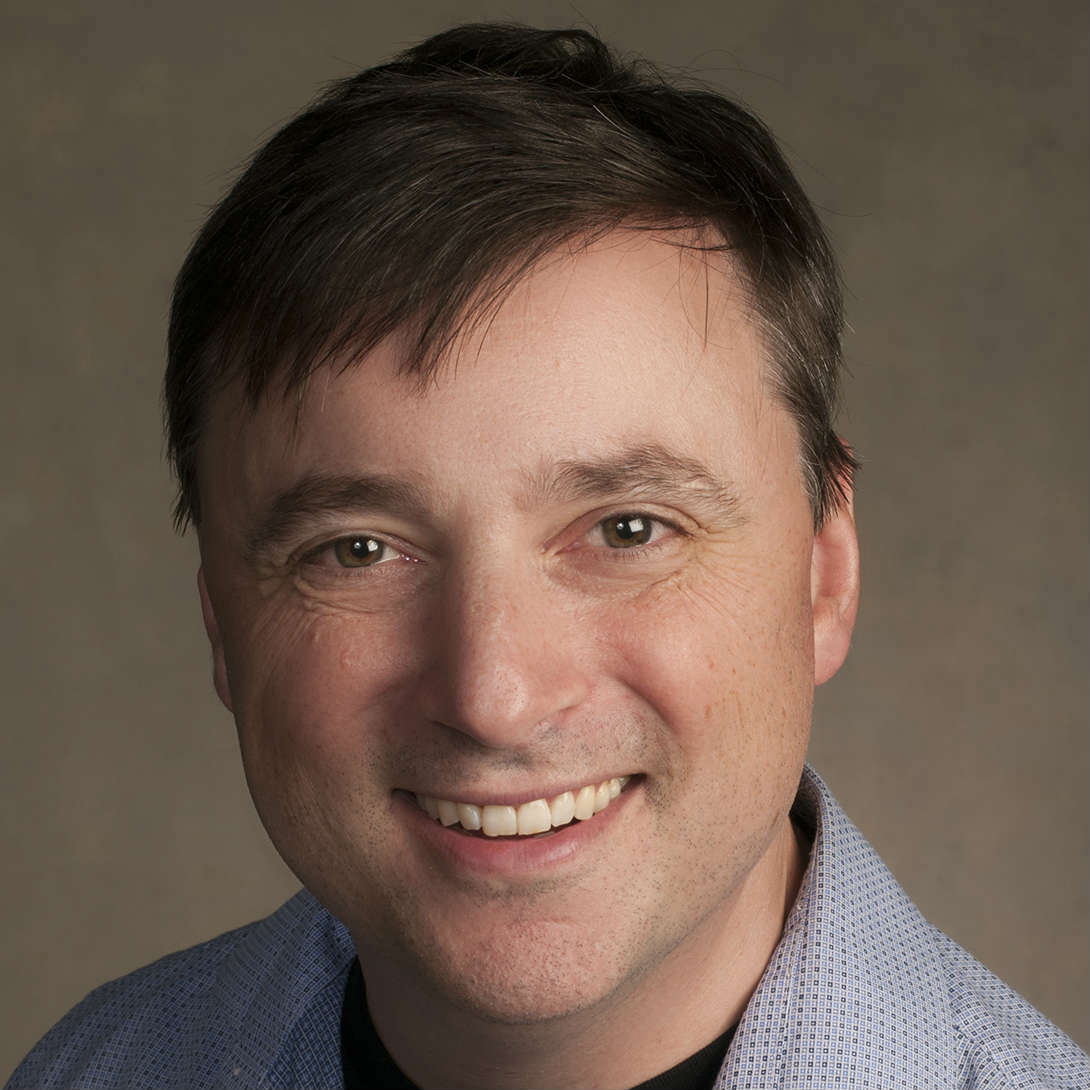 About the Speaker
As CEO of C-Change Labs, Northcott leads an experienced team of software developers in the fight against climate change. This team consists of founding members of BuildingTransparency.org and the primary developers of EC3 and its industry-specific customizations.
About FGIA
FGIA is dedicated to improving home and building performance through better glass, window, door and skylight technology and standards. For more information about FGIA and its activities, visit FGIAonline.org.
About NGA
NGA represents all aspects of the glazing and glass building products industry, including contract glaziers, full-service glass companies, fabricators, manufacturers and suppliers. For more information about NGA and its activities, visit glass.org.
###
---
---
Story Resources
Image 1
Portrait: Phil Northcott
Word document
Request high res photographs for publication