Client News: Technoform hires William Green as a market team member
Posted on April 14th, 2017 by Heather West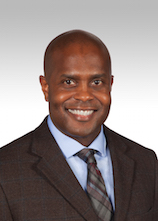 William Green has joined Technoform North America, Inc. as a market team member. He will be managing a portfolio of customer-driven new product development projects from prototype design to launch in support of the company's new business development, and continued focus on energy performance and sustainability.
Green explains, "In simple terms, I am coordinating a new business venture. In detail, this includes coordination of the commercialization process following new product development; conducting market research; generating and defining product requirements from customers and markets; and developing marketing and sales strategies."
As part of Technoform Group, Technoform North America helps its customers worldwide to make industry-leading, high-performance window, curtain wall, building envelope and insulating glass (IG) solutions. Technoform's global network of industry specialists assist with all steps of the design and manufacturing processes of its customers to help them create the glazing systems and building envelope solutions required by today's architects and fabricators.
Contributing to these innovative product solutions, Green draws from more than a decade of product management and engineering experience. He most recently worked at the Oatey Company managing five product lines for the global manufacturer and distributor of specialty plumbing products. Prior to this, he was with Pentair's ERICO International division as a product manager for CADDY electrical products in the U.S., Middle East and Europe.
Before moving into product management, Green served as a product quality engineer for all of Moen's new products. Early in his career, he also worked as a cost reduction engineer at Johnson Controls and as a program engineer at the Ford Motor Company.
Green has lived in Ohio for more than 30 years. He earned a Bachelor of Science in mechanical engineering from Cleveland State University.
To learn more about Technoform North America, please email info@technoform.us, call 330-487-6600 or visit http://www.technoform.com/us.
###
---
Filed under: People, Technoform
---
Story Resources
Portrait: William Green
Word document
Request high res photographs for publication