Client News: Tubelite promotes Mary Avery to vice president of sales and marketing, and Tom Mifflin to director of marketing
Posted on December 9th, 2019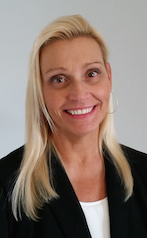 Tubelite Inc. has promoted Mary Avery to vice president of sales and marketing, and Tom Mifflin to director of marketing. Working together with colleagues and clients, they will continue to support the strategic growth of Tubelite's storefront, curtainwall, entrances and daylight control systems.
"Mary's extraordinary leadership skills combined with her industry experience and strong relationships with our clients and sales organization have made her extremely successful in every role she's held with the company," said Tubelite's president, Steve Green. He added, "Tom also has proven his leadership within the company and will use his vast knowledge of the industry and diverse background to take the marketing group to new levels."
Mary Avery, Vice President of Sales and Marketing
In her new role, Avery will lead the development and implementation of Tubelite sales and marketing plans, support new and existing client initiatives, oversee marketing communications and work closely with research and development for product introductions and updates. She continues to report directly to Green and will oversee the regional sales mangers, national accounts and marketing team as part of the Tubelite Executive Leadership Team.
Avery began her career at Tubelite more than a decade ago as the manager of client services before being promoted to manager of client services and marketing in 2009. To support the substantial growth and an increased focus on marketing, Tubelite concentrated her role as the marketing manager and then promoted her to director of marketing in 2013. Avery continued to be a driving force in Tubelite's success and was promoted to vice president of marketing in 2016. Previous to her employment at Tubelite, Avery held the position of customer service training manager at DTE Energy Company.
Tubelite's regional sales managers Jim Oberlin, Pat Daniels and Terry Robinholt, development manager Kent Baumann, and director of marketing Tom Mifflin will report directly to Avery.
In addition to her professional experience, Avery earned a bachelor's degree from Michigan State University and her master's degree in business administration program from the University of Chicago.
Tom Mifflin, Director of Marketing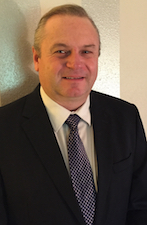 Reporting to Avery, Mifflin moves into her earlier role as director of marketing where he will oversee the architectural specification, promotion strategy, public relations, as well as the website and pricing.
Joining Tubelite in 2015 as a product manager, Mifflin has worked closely with the company's marketing, sales and engineering teams, and clients, to help develop industry-leading products and services. Before joining Tubelite, he worked at Wausau Window and Wall Systems for 20 years in engineering, research and product development, and architectural services. Previous to Wausau Window and Wall Systems, Mifflin held the position of project engineer at Columbia Research Corporation where he supported facility, communication and tactical equipment projects for the U.S. Marine and Naval Special Warfare Commands.
Tubelite's architectural representatives Doug Dietrich and Kevin Haynes, internal architectural representative Brian Tobias, product pricing specialist Mike Gibbs, marketing promotions coordinators Walt Lutzke and Katie Click, senior technical trainer Ron Schaaf, and marketing assistant Uriah Maczala will report directly to Mifflin.
In addition to his professional experience, Mifflin earned a bachelor's degree in engineering from Idaho State University.
To learn more about Tubelite, please visit www.tubeliteinc.com. For information on employment opportunities at Tubelite, please click on "Careers" at the top of the home page.
About Tubelite Inc.
For more than 70 years, glazing contractors have counted on Tubelite's dependable service, fabrication and distribution of architectural aluminum products. Part of Apogee Enterprises, Inc., the company is an industry leader in eco-efficient storefront, curtainwall and entrance systems, and recognized for its fast, reliable and consistent delivery.
Tubelite's corporate office, fabrication, warehouse and shipping operations are located in Walker, Michigan. Its Dallas location provides additional fabrication, warehouse and shipping operations. Its facility in Reed City, Michigan, houses the company's aluminum extrusion operation. The company also has an office in Warwick, Rhode Island.
Tubelite and its staff are members of the American Architectural Manufacturers Association (AAMA), the American Institute of Architects (AIA), the Construction Specifications Institute (CSI), the National Fenestration Rating Council (NFRC), the National Glass Association/Glass Association of North America (NGA/GANA), the Society of Military Engineers (SAME) and the U.S. Green Building Council (USGBC).
###
---
---
Story Resources
Portrait: Mary Avery, Tubelite's vice president of sales and marketing
Portrait: Tom Mifflin, Tubelite's director of marketing
Word document
Request high res photographs for publication