Association News: FGIA offering hands-on demonstration of installation practices during 2021 Hybrid Fall Conference
Posted on August 27th, 2021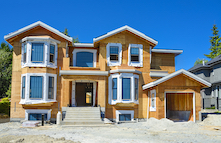 Schaumburg, Illinois - During the Fenestration and Glazing Industry Alliance (FGIA) 2021 Hybrid Fall Conference, in-person participants will have the opportunity to be part of a hands-on demonstration of installation practices driven by consensus-based standards. Those attending the conference in Phoenix, Oct. 18-21, can observe industry experts as they demonstrate installation methods taught as part of the FGIA InstallationMasters® training and certification program.
"A window or door is only as good as its installation. InstallationMasters was developed to improve the installation of fenestration products with the goal of eliminating avoidable problems and reducing the need for additional work and expense due to callbacks," said Rich Rinka, InstallationMasters lead trainer and FGIA Technical Manager, Fenestration Standards and U.S. Industry Affairs.
The specific objectives of the InstallationMasters Program are to:
• Promote consistent, high-quality installations in the residential and light commercial markets
• Lead to energy efficiency and decreased installation deficiencies
• Minimize product failure and callbacks and lower costs to the consumer
• Provide a means for installers to gain specific training regarding current practices used in their field
• Verify installers' knowledge attained within their industry
• Promote installer safety practices
• Improve future competency of installers by providing future re-training
• Provide consumers with information regarding those who have trained and completed this program
• Develop an installation training program that can be used by manufacturers,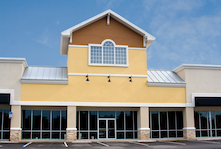 builders, sales, engineering and management staff
Conference participants will not need to sign up for the InstallationMasters hands-on demonstration in advance, although they will be required to wear masks and maintain social distance due to health and safety protocols.
Registration for both the in-person and virtual experiences are now open for the FGIA 2021 Hybrid Fall Conference.
For more information about FGIA and its activities, visit https://fgiaonline.org.
Your trusted industry resource, setting the standards for fenestration and glazing.
###
---
---
Story Resources
Word document
Request high res photographs for publication