Association News: Mike Collins Shares economic outlook, trends at FGIA Hybrid Fall Conference
Posted on October 3rd, 2022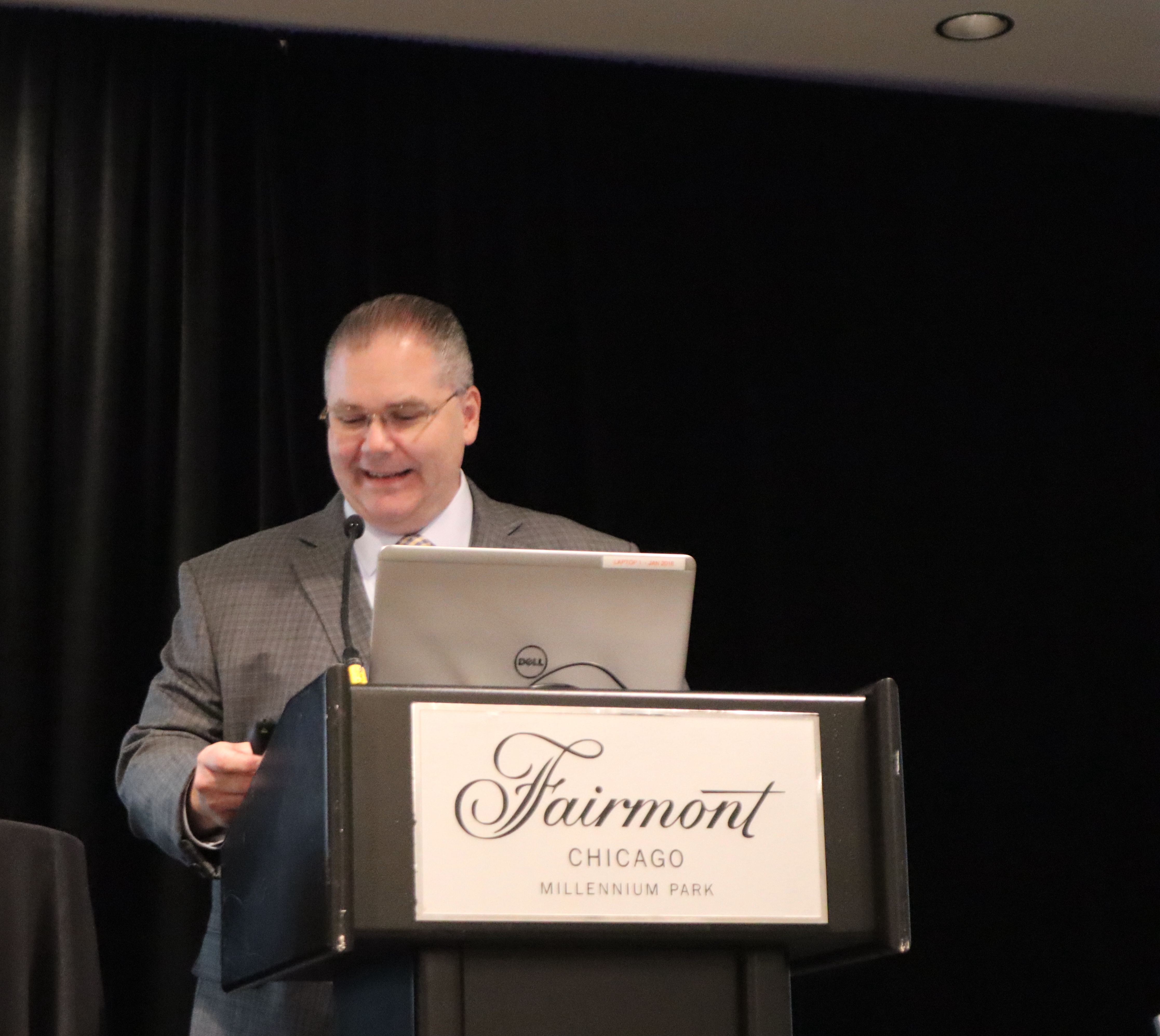 Schaumburg, Illinois – An economist at the 2022 Fenestration and Glazing Industry Alliance (FGIA) Hybrid Fall Conference gave an update on several aspects of the U.S. and Canadian economies, including the impact of COVID, inflation, mergers and acquisitions (M&A) and more. Mike Collins, managing principal at EquiNova Capital Partners, offered insight into the macroeconomic backdrop, construction and remodeling activity, key trends affecting the fenestration industry and the current state of the M&A environment.
Macroeconomic Backdrop
"We can worry ourselves into a recession in this country," said Collins. "But, if you look at the economy since the 1960s, we grew in 2021 and are growing in 2022. Past recessions felt different than things feel now." Collins admitted it is unclear whether inflation has peaked or not, especially with the recent additional interest rate hike, but countered that the current unemployment is 3.7% compared to 14.7% in April 2020 right after the pandemic hit and 30 million Americans lost their jobs in two months.
"Neither the Great Recession nor the 1981-1982 recession approached the level of unemployment caused by COVID," said Collins.
He shared that Canadian banks tend to take things a little more conservatively than the U.S. "Canada has experienced inflation, though less than the U.S.," he said. "Canada can't exist in a vacuum without U.S. when it comes to inflation because it's easy to cross the border to buy goods." He added that unemployment in Canada is currently 5.4%.
Construction and Remodeling
"In 2020, when COVID started, I would not have predicted the building products industry would go gangbusters, but that's exactly what happened," said Collins. "The trend continued in 2021." However, he cautioned that this is unlikely to continue. "2024 might see us back to where we were a couple years ago. A somewhat weaker year is expected in 2023 versus 2022, as things get back to normal," Collins said.
He predicted that residential remodeling is expected to grow 7%. "Homeowners have made the decision to stay put and throw money into remodeling, and they are willing to pay to have things just the way they want in what is a long-term investment for them," he said. "They have low interest rate mortgages, so they are not buying right now."
Key Trends Affecting the Fenestration Industry
Supply chain challenges and labor shortages continue to impact the industry. "I don't need to tell you this has been a thing in our industry," Collins said of the supply chain. "Products we all took for granted became hard to come by. Reshoring happened, bringing production back to the U.S. Decisions about mission critical items were made." When it comes to labor, Collins said everyone is in the same boat when it comes to hiring but noted it's improving. "Everyone that wants a job has one. It's better than it was six months ago, at least," Collins said. He advised those at the conference to try hiring full- or part-time recruiters who utilize various job sites and social media platforms.
Global warming could also have enormous economic impact, Collins said. Products must help address that, such as those that boast thermal performance and meet ENERGY STAR standards. "Frankly, there is a lot of money to be made in making products that can contribute to easing the impact of global warming," Collins said.
State of the M&A Environment
Window and door plant expansions are back, Collins said. "There were 27 window and door plant expansions in the past two years. Plant closures, other than combining plants, are largely a thing of the past. That's obviously welcome news in the short term." He said 2022, like 2021, has been a strong year for M&A.
"Since most acquisitions require debt capital, higher interest rates will have a dampening effect on M&A," said Collins. "Still, most buyers are flush with cash and are entering this potential economic softening with better balance sheets than has been the case in many years."
For more information about FGIA and its activities, visit FGIAonline.org.
Your trusted industry resource, setting the standards for fenestration and glazing.
###
---
---
Story Resources
Photo: Mike Collins, Managing Principal at EquiNova Capital Partners
Word document