Client News: Tubelite hosts 70th anniversary ribbon-cutting event with the Grand Rapids Area Chamber of Commerce
Posted on October 12th, 2015
Tubelite Inc., a leading supplier of storefront and entrance systems, has been fabricating and distributing extruded aluminum products for the glass and glazing industry since 1945. Tubelite, a Grand Rapids Area Chamber of Commerce member, celebrated the company's 70th anniversary with a ribbon-cutting event for employees and their families on Oct. 3, 2015.
Speakers at the event included:
* Jim Porter, CFO of Apogee Enterprises, Inc., Tubelite's parent company
* Mayor Mark Huizenga of Walker, Michigan
* Amy Cole, president of Tubelite Inc.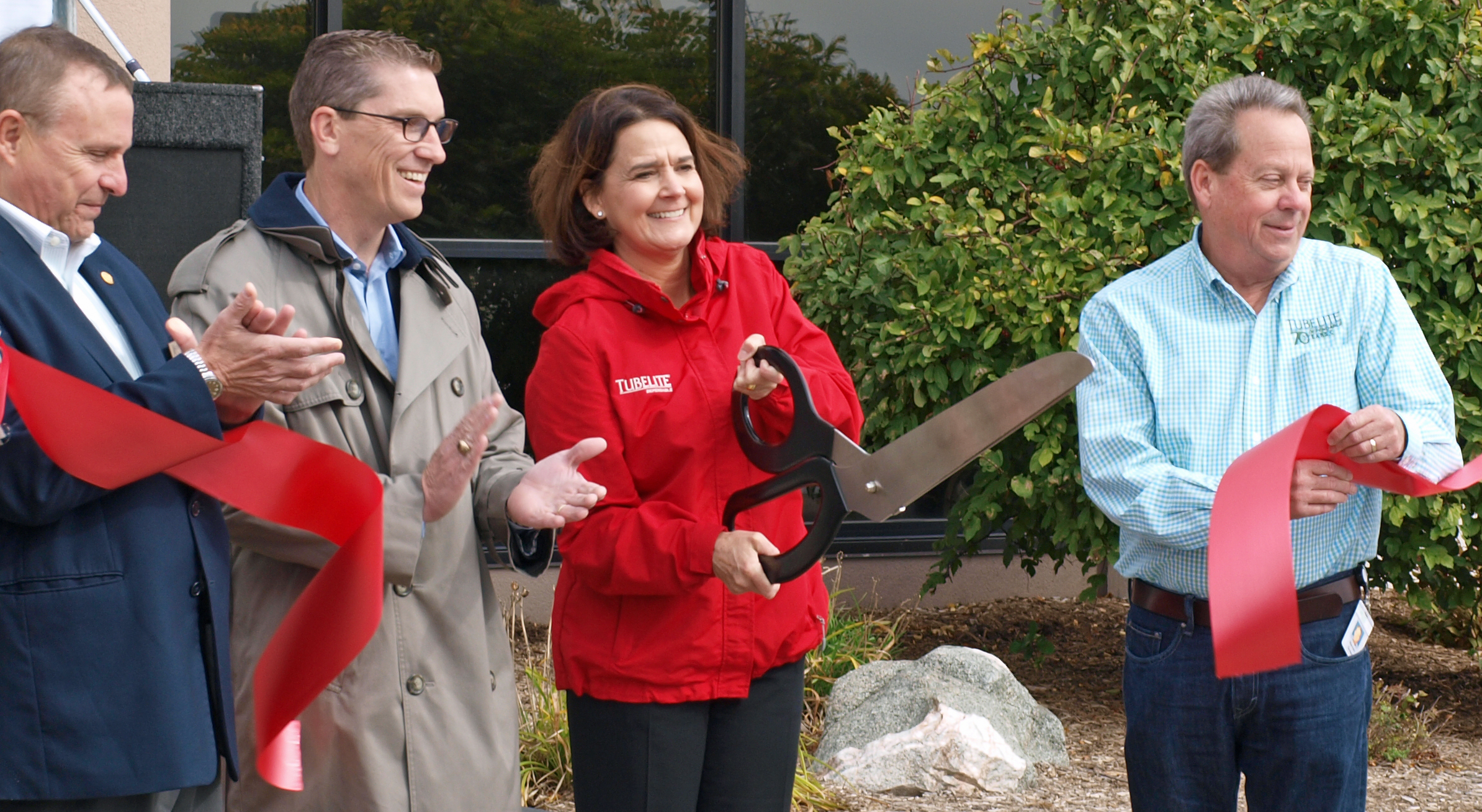 "We are excited to reach this major milestone in our company history. We are thankful for our employees, our customers and our community for supporting us in this achievement," said Cole. "We are proud that Tubelite's dependable brand promise continues to give us direction as we serve our clients by consistently providing high-quality storefront, entrance and curtainwall systems -- on time, complete and undamaged."
###
---
---
Story Resources
Photo 1: Amy Cole, President of Tubelite Inc.
Photo 2: State Representative Rob VerHeulen, Walker Mayor Mark Huizenga, Tubelite's Amy Cole and Steve Green (photo by Brian Tobias)
Logo: Tubelite's 70th anniversary
Word document
Request high res photographs for publication