Clilent News: Harvard's renovated, expanded historic Tozzer Library earns LEED Gold with Wausau's windows and curtainwall
Posted on February 22nd, 2016 by Heather West

Emphasizing sunlight and views, Wausau Window and Wall Systems helped transform and expand Harvard University's Tozzer Anthropology Library – the nation's oldest anthropology library – into a collaborative learning space. Custom-engineered windows and curtainwall were set in a staggered pattern throughout the brick- and copper-clad exterior, and installed as a sloped system to create a naturally illuminated interior light well. For its energy-efficient and environmentally sound design, the project received LEED® Gold certification.

The Tozzer Anthropology Library was founded in 1866 as part of the Peabody Museum. In 1971, a new building was constructed to house the growing collection of ethnology, archaeology and related anthropological items, and in 1974, the library was renamed after Harvard University professor Alfred Marston Tozzer.

As the building aged, its condition deteriorated to the point that the three-story structure was considered uninhabitable. That condition, along with Harvard leadership's strong desire to consolidate the school's social anthropology and anthropology archaeology programs under one roof led the way for the newly renovated and expanded Tozzer Anthropology Building.

Opened in June 2015, the $12 million project included a complete renovation of the existing 24,800-square-foot building and a two-story, 10,000-square-foot addition that features Wausau's products installed by Massachusetts-based Salem Glass.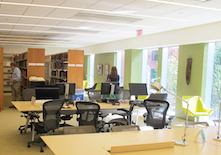 To meet the project's goals, schedule and budget, Boston-based Kennedy & Violich Architecture (KVA) worked closely with the university and with general contractor Consigli Construction. KVA was tasked with several design challenges:
* Transform the building into a space that would allow students and staff from both sub-disciplines to work and learn alongside each other;
* Create a more collaborative space to support the library's changing role from traditional "book storage" to an environment that supports combined learning from multiple disciplines; and
* Keep the renovation within the existing 1971 structural footprint.

KVA also noted that the new anthropology program is "organized around a central light-well clad in birch wood. Offices, classrooms and informal gathering places ring this 'living space,' which brings daylight into the building, creates visual relationships between floor levels, and provides acoustic treatment."

 A custom-engineered four-side silicone-glazed window wall system was developed for the project, based on Wausau's popular INvision™ unitized curtainwall. "The exterior glass face projected outward from the façade by four to seven inches, creating a unique visual texture, but presenting design challenges in maintaining long-term weather-ability," explains Steve Fronek, Wausau's vice president of technical services. "At these critical wall interface locations, Wausau designed a custom perimeter receptor system to accept extruded silicone membranes."

Balancing light, thermal and acoustic comfort for each level and elevation, Wausau factory-glazed curtainwall units using Viracon insulating or insulating laminated glass with VE1-2M spectrally selective low-e coatings.

Occupant-operated Wausau 4250-Z zero sightline awning vent windows also provided a seasonal opportunity for natural ventilation, and blend seamlessly with the four-side silicone-glazed aesthetic. The west entrance connects the building to the Peabody Museum of Archaeology and Ethnology and Harvard Art Museum complex.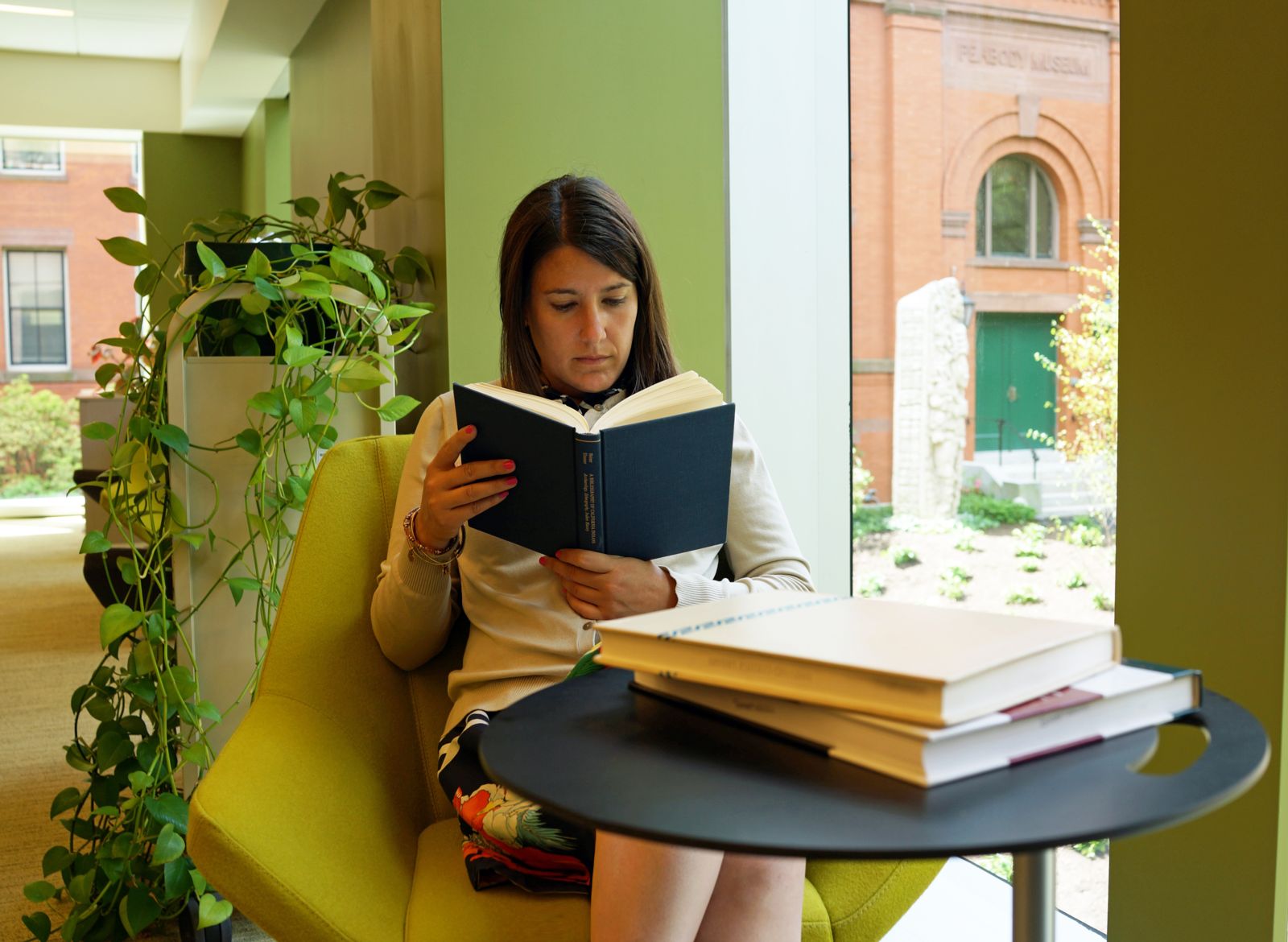 Along with natural light and views, recycled and durable materials also helped the project achieve LEED Gold. Wausau's curtainwall and window systems' extruded aluminum frames contain recycled content averaging 70 percent or greater. High-performance architectural finishes contribute to the curtainwall and window systems' durability and reduce the need for maintenance.

Linetec finished the recycled aluminum framing using a Class I clear anodize on the interior and a three-coat 70 percent polyvinylidene fluoride (PVDF) resin-based coating for the exterior, in Café Noir Pearl color. As an environmentally responsible finisher, Linetec captures the liquid paints' volatile organic compounds (VOCs) to eliminate the exhaust of potential pollutants. Linetec uses a 100 percent air capture system and safely destroys the VOCs with a regenerative thermal oxidizer, so there is no adverse environmental impact. Linetec also pioneered industry-leading environmental innovations in anodize, which does not contain VOCs.

At the end of its useful life, the aluminum framing can be recycled. Constructed of another highly recyclable metal, the copper-clad mansard roofing drapes Tozzer's top floors and caps the traditional red "Harvard brick" façade. These distinctive design elements earned the project a Best in Class award at the Brick Industry Association's 2014 Brick in Architecture Awards and a 2015 North American Copper in Architecture Award. The project continues to be recognized by such architectural media and associations as The Architect's Newspaper, the Boston Society of Architects' 2015 Honor Awards for Design Excellence, Curbed Architecture, and as the Aug. 2015 cover feature of Architect magazine.


**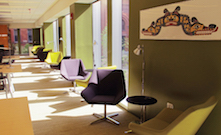 Tozzer Anthropology Building; 21 Divinity Ave., Harvard University, Cambridge, Massachusetts 02138; http://hcl.harvard.edu/libraries/tozzer
* Owner: Harvard University; Cambridge, Massachusetts; http://www.harvard.edu
* Architect: Kennedy & Violich Architecture (KVA); Boston; http://www.kvarch.net
* General contractor: Consigli Construction Co., Inc.; Boston; http://www.consigli.com
* Mechanical/electrical engineer and envelope consultant: BuroHappold Consulting Engineers; Boston; http://www.burohappold.com
* Glazing contractor: Salem Glass Co.; Salem, Massachusetts; http://www.salemglass.com
* Glazing systems –manufacturer: Wausau Window and Wall Systems; Wausau, Wisconsin; http://www.wausauwindow.com
* Glazing systems - glass fabricator: Viracon, Inc.; Owatonna, Minnesota; http://www.viracon.com
* Glazing systems –finisher: Linetec; Wausau, Wisconsin; http://www.linetec.com
* Photos by: Enrique Diaz, Multimedia Services, Harvard College Library

###
---
Filed under: Linetec, Projects, Wausau Window and Wall Systems
---
Story Resources
Word document
Request high res photographs for publication